'Every govt misuses CBI': Ex-joint director Shantonu Sen on skeletons in agency's closet and turf war controversy
Firstpost spoke to ex-CBI joint director Shantonu Sen to try to understand what ails India's premier investigating agency
The Supreme Court on Monday pulled up Central Bureau of Investigation (CBI) chief Alok Verma for failing to make arrests in the case of alleged extra-judicial killings by security forces in Manipur. Verma earlier hit headlines following reports of a turf war between the top CBI brass.
The Indian Express reported that the CBI told the Central Vigilance Commission (CVC) in a letter that Special Director RK Asthana does not have the mandate to represent Verma, and that Asthana himself is "under the scanner" in several cases. From being called a "caged parrot" by the apex court to the frequent reprimands for procedural delays and incompetence, the CBI has been in the news for all the wrong reasons lately.
Firstpost spoke to ex-CBI joint director Shantonu Sen to try to understand what ails India's premier investigating agency. Sen, who was among the first batch of officers that was directly recruited, joined the organisation in 1963 and retired in 1996. His autobiography is entitled CBI Insider Speak: Birlas to Sheila Dixshit.
Edited excerpts follow:
The CBI has filed a new charge sheet against P Chidambaram and other officers in the Aircel Maxis case. You expressed grave concerns on the impact this would have on the bureaucracy. Why do you feel this way?
The charge sheet against Chidambaram is flawed in many aspects. It is bad in law, as it has been filed without obtaining prior permission to investigate public officers. It is creating disgust among bureaucrats for CBI as an institution. It shows the CBI in very bad light. The Aircel Maxis case started in 2006 when Subramanian Swamy moved the Supreme Court and demanded an investigation. In 2014, the CBI filed a charge sheet against the Maran brothers and some other officials but that case was dismissed by Special CBI judge OP Saini who concluded that no criminal offence occurred. After the present dispensation came to power, the CBI reopened the case, and it is now under revision.
Meanwhile, Swamy has been insisting that Chidambaram should also be criminally charged and alleged that it was not in his powers to approve the deal between Aircel and Maxis. This was always the charge against Chidambaram. So why did the CBI fail to prosecute Chidambaram earlier? Was it because, back then, they were under the influence of the United Progressive Alliance government? Or is it because they are influenced by the BJP government now? Either way, it shows CBI in very bad light. They must explain this gap in their investigation.
Do you think the timing is politically motivated?
It certainly seems so. It seems with the change in government, the course of the investigation also changed. Suddenly there is a supplementary charge sheet which might not even stand in court.
In 1995, in an opinion piece in The Times of India, you spoke of an "entrenched political influence" in the CBI and the bureaucracy. What made you speak out?
I was the CBI joint director. I was a year away from retirement. Back then, people didn't hold the CBI in high regard. There were allegations that the CBI was not investigating politicians properly (Bofors case, Securities Scandal). So I wanted to talk about how CBI functions, and how the CBI was being weakened. I also wanted to highlight that it isn't enough to simply blame politicians and that bureaucrats are also responsible for scams occurring. The idea was to initiate a public demand to bring in the much-needed reforms. CBI is such a fine body, and had its glory days when it was free from influence. However, the need of the hour was for a public outcry. That was the purpose of speaking out.
And today? How insulated is the CBI from political influence?
The sad reality is that there has been a history of governments misusing the CBI. The CBI's cupboard has many such skeletons. Those who were considered anti-Indira Gandhi were investigated. During the Emergency, the CBI's powers were grossly misused: all of which is painstakingly documented by the Shah Commission. When the Janta Party came to power, they used the CBI to investigate Indira, and when she returned to power, the CBI was misused to ensure all investigations were dropped. So, this has been continuing irrespective of parties. Every government, including the present dispensation, misuses the CBI.
But things have gotten worse...
This government came to power on the strength of an anti-corruption campaign. But we are yet to see any of the big fish reeled in. Why do you think that is? It can't just be the lack of robust laws. There is a phrase in Bengali:"Naera bel tolaye ko baar jaaye?". That roughly translates to: "How many times does a vulnerable person fall into the trap?" Unfortunately, the people of India have fallen a bit too many times already. This anti-corruption narrative is a bait that has been used before. VP Singh used it and made Bofors a big issue. People trusted him, but what was the outcome? Nothing. The BJP used the same narrative, but the fact that Lokpal hasn't been established even today shows that the people have been taken for a ride yet again.  The people and media should be damned for not taking corruption seriously. Scams come and go, but as a nation we are not even serious about following up and demanding action.
When the CBI was established in 1963, its scope was to investigate the corruption of the "babus". But today, a Lokpal is needed to curb scams and corruption by those with immense political power. Unfortunately, there is no political will to fix the system and get rid of corruption. They don't even want a strong CBI. Successive governments, irrespective of parties, have tried to keep a hold on the CBI. They don't want it free from influence. Till date, the CBI Act hasn't come through and direct recruitment has stopped.
What are the major impediments to the CBI's functioning?
CBI must have its own cadre of directly recruited officers at senior levels coming via Union Public Service Commission, along with state police officers on deputation. It was a mixed cadre designed by Lal Bahadur Shastri and DP Kohli. The cadre of directly recruited master detectives remain insulated from political influence as they are never required to work in any state and deal with state politicians. I belong to the first such batch. But I hear all direct recruitment at senior levels stopped after 2001. Presumably because government realised these directly recruited officers cannot be "managed". They say officers themselves don't want postings as direct recruits, but that's because the promotion chances have been minimised.
Was that the case during your time?
No. Earlier, we'd get promotions. But over time, they introduced several ranks and it became harder and harder to get promoted. Over the years, Shastri and Kohli's vision has been diluted. Right now, autonomy is not possible.
What do you think about the so-called CBI "turf war"?
I don't think the CBI has even admitted its existence. I'd like to see the letters. That said, the CBI has always been a place for healthy disagreements. Turf wars have happened before, but the news didn't leak out.
It is being alleged that individuals who are "under the scanner" are being considered for induction...
"Under the scanner" could mean anything. Sometimes, anonymous letters making allegations turn up just before new officers are to be inducted. The department does due diligence. But if somebody is under a formal departmental enquiry, they cannot be considered. I don't think that is the case here. There is no formal enquiry against either Asthana or the other officers.
You called the Alwar lynching of Rakbar Khan "the most searing moment for all police and ex policemen of India"...
The Rajasthan Police is responsible for the death of Rakbar Khan. Every policeman must hang his head in shame. The police have shown no compassion, no obedience to the law and no obedience to order: The three core values that every police officer must have. There are huge questions about the police leadership. Policemen learn by example. Whose example did the Alwar police follow?
Do you think a new law against lynching would help?
The Supreme Court said there should be a new law. It's a very sad commentary on our times. But a law merely defining a new crime is not enough, it has to be comprehensive. Define the crime, define its contours and procedure of investigation, and arm it with evidentiary law. Only then would it be meaningful. But the fact that we need the law speaks volumes about the political acumen and dispensation. It's horrible.
There is a feeling that an entrenched bureaucracy is undermining Prime Minister Narendra Modi's initiatives...
I don't think so. In fact, many bureaucrats are working hard for the Prime Minister Narendra Modi: The NITI Aayog chief, Aadhaar chief, finance secretary and many more. No one is undermining the prime minister.
Find latest and upcoming tech gadgets online on Tech2 Gadgets. Get technology news, gadgets reviews & ratings. Popular gadgets including laptop, tablet and mobile specifications, features, prices, comparison.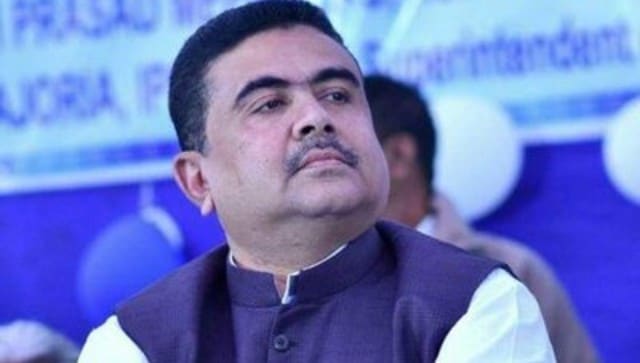 Politics
The West Bengal chief minister on Monday said she will contest polls from both Bhawanipore and Nandigram, if possible. Adhikari held the Nandigram seat before he switched from TMC to BJP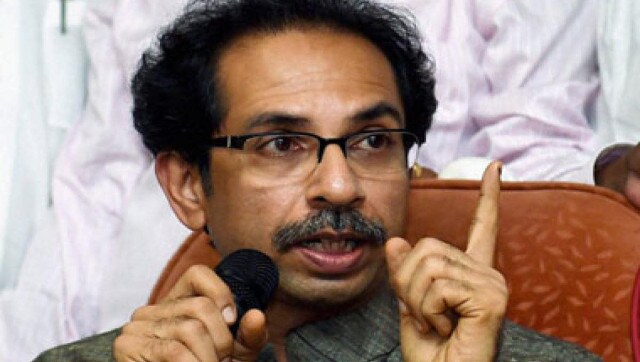 India
Maharashtra claims certain areas which are part of Karnataka including Belgaum, Karwar and Nippani, contending that the majority of population in these areas is Marathi- speaking
Politics
The Maharashtra chief minister on Sunday said his government is committed to incorporating into the state the areas of Karnataka where Marathi-speaking people are in majority