'Ensure no namaaz in parks or face consequences': Noida Police issues notice to companies in IT hub
Noida Police on Tuesday issued a notice to companies asking them to ensure that their employees don't offer namaz in public parks, demanding adherence to the restrictions.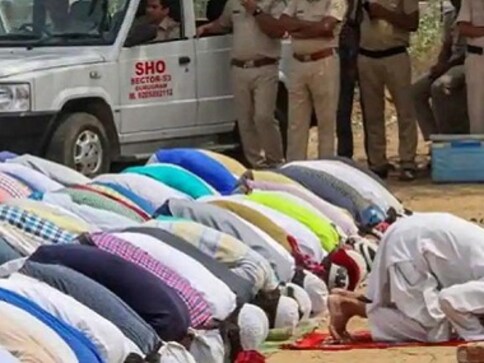 Noida Police on Tuesday issued a notice to companies telling them to ensure their employees don't offer namaaz in public parks, according to several media reports. As per the notice, the police warned the companies that if their instructions are not followed, they will be "held accountable." The notice, issued by the police of Noida's Sector 58, also clarified that Muslim employees should be asked to offer Friday prayers in mosques or on the premises of the company.
DNA reported that the police, in the notice, informed the companies that prior clearance needs to be taken to perform religious activities in public places like parks. Earlier, the city magistrate was asked for permission to offer prayers in such spaces, but the authorities refused to allow it in public, as per the report.
"We want to inform you that there is no permission from the administration to conduct any kind of religious activity including namaaz offered on Friday in the Authority park in Sector 58. It has been often seen that the Muslim workers of your company assemble in the park to offer namaaz and I, the SHO, have told the group to not hold prayers in the park. Also, their plea to the city magistrate has not received any permission to do so," the notice read, as per the DNA report.
Companies in the area sought a meeting with senior Noida police officers for clarification on the matter, particularly on the clause that threatens to hold them liable for violations of the order by employees, The Indian Express reported.
The statement also read, "Thus, it is expected from you that you at your level inform your Muslim employees to not come to the park to offer Namaz. If employees of your company come to the park, it will be assumed that you have not informed your employees and your company will be held liable," as per the report.
Photos
Likely to be inaugurated in March, the new Parliament building, is constructed as part of the Central Vista redevelopment plan. The new building has bigger halls, a library, committee rooms with the latest communication technology and convenient parking spaces
India
In its latest post, the Uttar Pradesh police while taking inspiration from RRR's Naatu Naatu shared a creative road awareness message