Enforcement Directorate raids Amnesty International's India office in Bengaluru over alleged FEMA violations
After coming to power in 2014, the Narendra Modi government had launched clampdown against NGOs, which the opposition had termed as an attempt to stifle the voices of civil society groups.
New Delhi: The Enforcement Directorate (ED) raids at the India office of Amnesty International in Bengaluru on Thursday is the culmination of almost a year-long investigation to examine violation of foreign funding, claimed informed government sources.
Firstpost reviewed the documents, which claims the Amnesty's Indian arm came under the scanner for alleged violation of Foreign Exchange Management Act (FEMA) after security agencies is learnt to have detected that Amnesty International (UK) has been remitting huge amount of foreign contribution through its four Indian entities, which did not have either license or prior permission to receive foreign contributions. The security agencies alleged that modus operandi of using FDI route to funnel the foreign fund was carried out in a bid to evade Foreign Contribution Regulation Act (FCRA) that monitors receipt and expenditure of donations moving into NGOs operating in India from foreign sources.
"Indian entities for Amnesty International have received funds for three purposes, namely (i) service contract, (ii) advance income and (iii) FDI through automatic route, which are mainly used by commercial entities. Of the total Rs. 36 Crore foreign funds received, Rs. 10 Crore was remitted as FDI, Rs. 26 Crore as payment for consultancy services (of which Rs. 3.5 Crore was shown as advance income during 2016-17)," the investigation report said.
So how the money was moved to India? According to the investigation report, Amnesty International (UK) invested Rs 10 crore in Amnesty International India Pvt Ltd (AIIPL) on 24 September 2015. This was classified as "compulsory Convertible Debentures" and shown on its balance sheet and income tax reurns 2015-16 as "Long Term Borrowings".
"This amount was immediately placed in FDs. In the next month, another Indian entity, Indians for Amnesty International Trust (IATIT) had established an overdraft facility for Rs. 14.25 Crore keeping the Rs. 10 Crore FDs as collateral. The overdraft facility was used by IAIT for amnesty India's NGO activities including salary and administrative and operational expenses," the investigation further revealed.
The remaining Rs 26 crore was received in two other bank accounts of AIIPL as 'consultative services'.
The investigation report said: "This is similar to the manner in which Sabrang Trust evaded FCRA and received foreign funds from Ford Foundation (USA) in the name of consultancy services. It is also learnt that Amnesty India has begun receiving large amounts of domestic funding, sourced from High Networth Investors ( more than Rs.1 crore eac) and crowd funding, wherein small amounts (Rs. 500-2000) are donated to Amnesty by Individuals through multiple payment gateways."
Allegations of channelising funds into Indian entities
According to the investigators, Rs 10 crore was transferred to Amnesty AIIPL immediately after the account was opened with a private commercial bank. Four days later the money was transferred to another account in the same bank. Between 5 May 2014 to 30 August 2016 Rs 23.1 crore in foreign funds was received by AIIPL in another bank account. Although exact sources of this money are not known, Rs 20.25 crore was debited to NGO activities, salaries and administrative expenses. Between 22 August 2014 to 24 February 2016, AIIPL received Rs 3.2 crore which was used for NGO activities.
The investigation report said: "Under the FCRA and rules made there under, Home Ministry regulates the acceptance and utilisation of foreign contribution or foreign hospitality by certain individuals or associations or companies and also prohibits acceptance and utilization of foreign contribution or foreign hospitality for any activities detrimental to the national interest and for matters connected therewith or incidental thereto."
Amnesty International India Foundation Trust having its office at Defence Colony, New Delhi was granted prior permission under FCRA during 2011-12 for receiving foreign contribution to the tune of Rs 1.69 crore from Amnesty International UK. Since then, prior permission or registration under FCRA has been denied to Amnesty International India Foundation Trust on the basis of the adverse inputs received from security agencies.
After coming to power in 2014, the Narendra Modi government had launched clampdown against NGOs, which the opposition had termed as an attempt to stifle the voices of civil society groups. The Congress had alleged that NGOs critical of Modi government were being selectively targeted. The civil society groups too had said that the NDA government was not ready to listen to the voice of dissent and targeting groups working in the social sector for people's upliftment.
Amnesty India claims government 'silencing' groups that question power
Hours after the over 10-hour-long raids, Amnesty India issued a statement on the ED raids.
"After a crackdown on a number of NGOs, Enforcement Directorate hits at Amnesty. The 10-hour-long raid conducted at our Bengaluru office ended at midnight. Our staff fully cooperated with officials. We reiterate, our structure is compliant with Indian laws. Enforcement Directorate raid on Amnesty India shows a disturbing pattern of the government silencing organisations that question power. It is clear that the government wants to instill fear among Civil Society Organisations," the statement put out on the group's Twitter handle read.
"Over five ED officials raided Amnesty's Bengaluru office. Ordered employees to not leave, shut their laptops and searched their desks. Employees were not allowed to use their phones to call friends and families," it added.
World
The World Economic Forum shares a 38-year history with India and looks forward to continued partnership with the country during its G20 presidency under the leadership of Prime Minister Narendra Modi.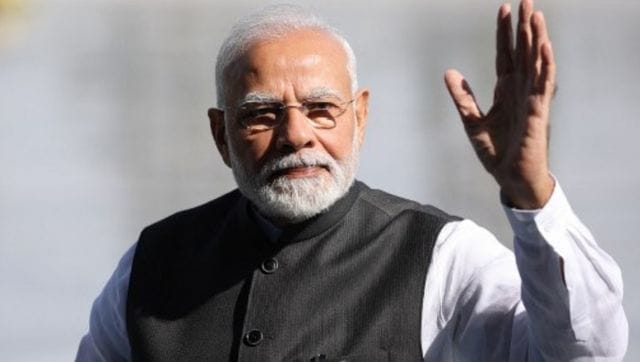 World
Ministry of External Affairs spokesperson Arindam Bagchi said the BBC documentary on Indian Prime Minister Narendra Modi will not be screened in India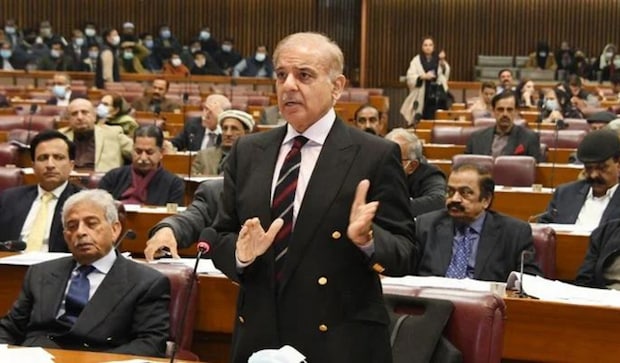 Politics
Shehbaz Sharif said that Pakistan has learned its lesson after several wars with India and stressed that now it wants peace with its neighbour