Elphinstone Road stampede: Bodies of 17 out of 22 killed handed over to relatives, injured under observation
Bodies of 17 of the 22 people killed in the stampede at Elphinstone Road railway station in Mumbai have been handed over to their relatives so far, hospital authorities said on Saturday
Mumbai: Bodies of 17 of the 22 people killed in the stampede at Elphinstone Road railway station in Mumbai  have been handed over to their relatives so far, hospital authorities said on Saturday.
At least 22 persons were killed and 39 injured in a rush hour stampede on a narrow foot-over-bridge (FOB) linking Elphinstone Road and Parel suburban stations during heavy rain on Friday morning.
The people injured during the stampede were immediately rushed to the nearby KEM hospital with the help of RPF officials. Reuters
Out of the 39 injured, two are in a critical condition, with one of them being kept on a ventilator at the KEM hospital in Parel.
"Bodies of 17 victims have been handed over to their relatives so far," senior medical officer at the hospital, Dr Praveen Bangar, told PTI. The hospital administration is yet to decide on giving discharge to the injured patients as most of them are still under observation, he said.
"Most of the injuries are either blunt trauma or bone fractures. The patients are admitted to various wards accordingly. The supervisors of the respective wards will review the recovery of the patients and submit report to the higher authorities," he said.
The discharge procedure will be initiated after these reports are submitted, the hospital medical officer added.
Find latest and upcoming tech gadgets online on Tech2 Gadgets. Get technology news, gadgets reviews & ratings. Popular gadgets including laptop, tablet and mobile specifications, features, prices, comparison.
India
Till the time the deadly Elphinstone Road railway station stampede snuffed out her life, 24-year- old Hiloni Dedhia embodied the soaring aspirations of a millennial working in a setting with imposing glass facade towers that spawn a thousand dreams.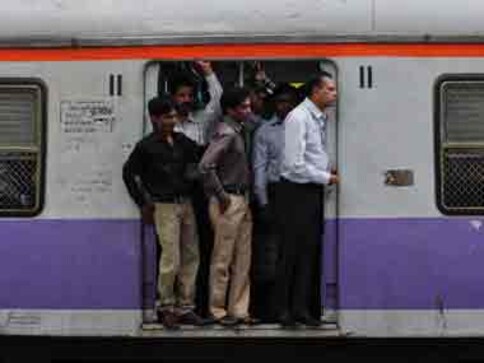 India
Five teams of the Western Railway (WR), which conducted an audit of facilities at suburban stations in and around Mumbai, have suggested construction of a number of foot over-bridges (FOBs), including one at the Elphinstone Road where a stampede claimed 23 lives two months ago.
India
Daily newspaper The Hindu has withdrawn its report about the alleged molestation of a woman victim of the stampede at the Elphinstone Road railway station.