Eleven from two families, including six children reported missing in Kerala; family fears role of Islamic State
Twenty one people, who had disappeared from the state under similar circumstances in July 2016, were later found to be a part of the Islamic State front in Afghanistan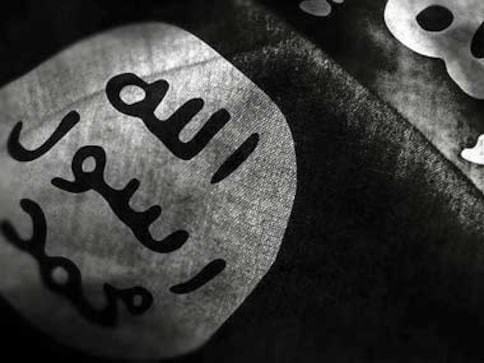 The disappearance of 11 people, including six children and three women from Kerala's northern district of Kasargod, has raised fears that they may have joined the dreaded Islamic State (IS).
Thirteen people, who had disappeared from the district along with eight others from Palakkad district under similar circumstances in July 2016, were later found to be a part of the Islamic State front in Afghanistan. The eleven people, who have been reported missing now, had left the state last month saying they were going to Dubai.
The missing persons have been identified as members of two families: Sawad (35), his two wives Naseera (25) and Rahamath (26), and their three children Musab (6), Marjana (3) and Muhammil (11 months) from Chemnad went missing along with Ansar, his wife, and three children.
The matter came to light after Naseera's father, Abdul Hameed approached the police after he lost contact with her after 15 June. However, Sawad — who had a perfume and cell phones business in Dubai since the last couple of years — told one of his relatives in a voice message that he and his family were in Yemen.
The relative said that he had reached out to Sawad to make sure the family had not joined Islamic State after he learned about the complaint lodged by Hameed. In the voice message accessed by Firstpost, Sawad said that he had gone to Yemen with his family for educational purpose. Kasargod Police, which has registered a case on the basis of Hameed's complaint, said they would ascertain the veracity of the voice message.
Meanwhile, the relatives of Ansar have not made any complaint with the police so far. However, Kasargod police chief A Sreenivas said that they will investigate both cases together. Sreenivas told Firstpost that it was Hameed who informed the police about the disappearance of the second family.
Wealthy, educated Indians falling prey to IS recruiters
The first batch of Islamic State recruits was professionally qualified men and women from wealthy families. Among the 21 people currently in Afghanistan were a doctor couple, an engineer, and a manager of an international school where wealthy non-resident Indians send their children. Four of the men had left India with their wives, while two went along with their children as well. The batch included four couples, two kids, and three bachelors.
Salafi ideology a lure for new recruits?
BC Rehman, a social activist based in Padanna in Kasargod district, said that the target of the missing persons may not be Islamic State as the militant group has lost most of its strongholds in Syria, Iraq and even in Afghanistan. He told Firstpost that they may have gone to Yemen to join the Salafi community, which is active in some parts of the country.
Most of the first batch of missing persons were found influenced by Salafism (a puritanical form of Islam). Salafis are people who idealise the life led by early Muslims. They believe the lives of people of that time were worth emulating for going to heaven.
Police believe that the Islamic State recruiters were trying to lure the youths to the outfit through teachings of Salafism. Hence, the relatives of the 11 missing people are concerned about the fate of their kin.
The reports regarding the disappearance of the 11 people have also created panic among the Muslims in the district since the Islamic State recruiters have been active in Kasargod and another northern district, Kannur. The recruiters have been luring youths into the hardcore terror outfit through religious centres promising eternal life in heaven.
Investigation reveals IS recruiters active in Kerala 
The National Investigation Agency (NIA), which is investigating the case related to the first batch of missing persons, has found that Kasargod had a separate Islamic State module to motivate and recruit youth for the terror outfit. A person identified as Abdul Rashid Abdulla was said to be the chief recruiter.
The agency named Rashid and his accomplice Yasmeen Mohammed Zahid, a native of Bihar, in its chargesheet. It said that Rashid had motivated a number of youths from the district to exit India, along with their families, to join the Islamic State.
While Rashid is believed to be in Afghanistan, Yasmeen was arrested while trying to take a flight from Delhi to Kabul. An NIA court in Kochi had sentenced the 30-year-old woman to seven years' rigorous imprisonment in March this year.
The NIA investigation further revealed that Rashid held classes at Kasargod and other places to propagate the Islamic State ideology of violent jihad and to expand the terror group's network in the state. The agency found that Rashid had motivated another set of 14 people to cross the border.
Some of the 21 people who crossed the border in July 2016 have also been trying to propagate the Islamic State ideology from the militant group's territories. Many of them tried to brainwash their relatives and friends through messaging apps.
BC Rehman, whose relative is among the first batch of 21 people who crossed the border in July 2016, said some of the youths who communicated with him have been exhorting him to discard the life among 'Murthadeengal and Musharikkukal' (Un-Islamic people and idol worshippers) and join them.
His relative Ashfaq Majeed told him in one of the messages accessed by Firstpost that they were having a wonderful life in Afghanistan. When Rehman asked Ashfaq to return to Kerala and live as a true Muslim sharing their wealth with the poor, he said that they will never return.
"We will never meet again in this world. We can meet in heaven. We are waiting for our turn. We have love for life. But we do not want the kind of life that most people lead. This life's value is not even worth the weight of a feather of a mosquito," Ashfaq said.
Around 100 Keralites recruited so far
According to information gathered by the police, about 100 people from the state have joined the Islamic State so far. Kannur DSP P Sadanandan, who is heading a special squad probing the Islamic State-related cases in the state's northern region, said investigation had revealed that about 100 Keralites were in Islamic State territories in Syria, Iraq, and Afghanistan since 2014.
Of the 100, 21 were from Kasargod and 38 from Kannur. Another 12 Keralites working in Bahrain also joined the terror outfit. Keralites, who were in other countries in the Middle East, may also have joined the Islamic State but the state police could not confirm this.
Some 16 Islamic State recruits are feared to have been killed in military operations in Afghanistan and in various countries in the Middle East, according to information collected by the squad after vetting more than 300 audio clips and messages from apps like WhatsApp and Telegram. Thirty percent of those in the Islamic State territories are women and children.
Find latest and upcoming tech gadgets online on Tech2 Gadgets. Get technology news, gadgets reviews & ratings. Popular gadgets including laptop, tablet and mobile specifications, features, prices, comparison.
World
Since its formation in 1961, WFP has worked tirelessly to battle hunger during cirises: From the 1980 famine in Ethiopia, the 2004 tsunami in Asia, to the 2010 Haiti earthquake, and now the pandemic
World
Zalmay Khalilzad's comments came on the backdrop of renewed fighting in Afghanistan's Helmand province. He also referred to a suicide car bomb which killed at least 13 and wounded around 120 in Ghor province on Sunday
Arts & Culture
The Padma Shri awardee, Akkitham Achuthan Namboothiri was regarded as a prominent figure in modern Malayalam poetry and produced 43 works of literature during his lifetime.