Electric vehicles could arrest pollution in Delhi, but without ecosystem, AAP's plan may end up being another unfulfilled promise
If the AAP government is determined to seriously tackle the growing pollution menace in Delhi, it has to ensure developing an ecosystem without delay, so that the draft electric vehicle policy doesn't appear like another political announcement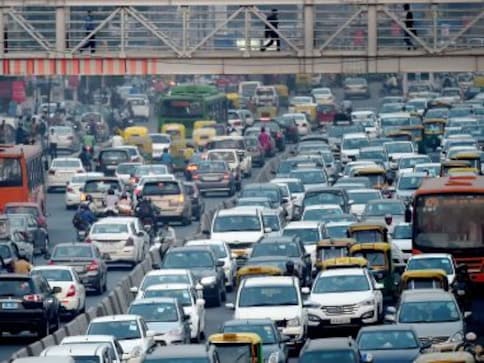 The Delhi government's draft policy released on Tuesday recommending adoption of electric vehicles (EVs) in the National Capital, with a target of 25 percent of all new vehicle registration to be electric ones in five years, is certainly appreciable. However, the target may be a bit impossible to achieve in the stated time frame and also due to past experiences.
If the Aam Aadmi Party (AAP) government is determined to seriously tackle the growing pollution menace in Delhi, it has to ensure developing an ecosystem without delay, so that the policy decision doesn't appear like another political announcement.
Though the Delhi government has just announced the draft policy, the Centre has already been working on it and aims at making India a 100 percent electric vehicle nation by 2030.
With an aim to reach that target in the next 12 years, the Centre is working on a scheme to provide electric vehicles on zero down payment. A small working group has already been created led by Union Road Minister Nitin Gadkari, with power minister Piyush Goyal, petroleum minister Dharmendra Pradhan and environment minister Prakash Javadekar as other members.
The Delhi government's proposal comes at a time when the national capital has been fighting tooth and nail to control the menace of 'air pollution'.
However, despite appreciating the draft policy, environmental experts working on pollution and clean transportation system feel that the Kejriwal government has to take drastic measures to successfully implement the policy, even though the chances of it are a few given the government's past experiences.
Nevertheless, there are five key issues that the Delhi government needs to address first:
I. Building infrastructure including public charging stations for e-batteries at regular intervals within Delhi and beyond.
II. Disposal mechanism of e-batteries to avoid pollution.
III. Source and supply of additional electricity to meet the growing demand.
IV. Creation of a robust public transportation system, to reduce pressure on Delhi roads due to increasing number of vehicles.
V. A clear and fool-proof road map for time-bound implementation of the project.
Speaking to Firstpost, Anumita Roychowdhury, executive director of Research and Advocacy department at Centre for Science and Environment (CSE), said, "Certainly, this policy announcement is significant, as introduction of EVs will ensure zero emission. In Delhi, almost 40 percent of particulate matter that leads to air pollution is from vehicles alone. The other cities across the world are looking to this solution and electric mobility is the path to move forward."
However, the experts are also of the opinion that a proper ecosystem needs to be in place ahead of introducing EVs on roads.
"The bigger challenge is creating an ecosystem, which includes creation of infrastructure, time-bound implementation, pricing and availability of (electric) vehicles (both two and four wheelers), product portfolio, industry needs to respond to production, source of electricity, disposal of used electric batteries which would be on a bigger scale, etc. As the government has announced to have 25 percent e-cars by 2023, the building of ecosystem with a clear milestone has to begin right away," asserted Roychowdhury, who heads air pollution and clean transportation programme at CSE.
Before coming to power, many of the promises that the AAP had made to the citizens of Delhi — to create a robust public transportation system, ensure last-mile connectivity, safety of women in public buses, feeder buses from Metro stations, parking of auto-rickshaws, etc — remain unfulfilled.
Ravi Agrawal, director at Toxics Link said, "Announcement is fine, but we should first have a proper infrastructure in place. Otherwise, we'll have to face a similar problem as happened in the case of CNG vehicles. Even today, we see long queues at CNG filling stations. It's a big challenge for the government and is not as simple as it appears. The government needs to have a clear road map on this and it has to answer a couple of questions on infrastructure, plan to create a public transportation system, and charging stations of e-batteries, etc."
Agarwal says that the government's promise to have last mile connectivity, inter-linkage of public transports like Metro rail with buses, etc, remains unrealised.
"Everyday there's an increase in the number of two- and four-wheelers in Delhi. First priority should be to have a robust public transportation system so as to reduce the number of cars on roads. As per the announcement, 25 percent new EVs will be added, which is roughly 15 to 16 lakh vehicles," Agrawal added.
Availability of power for smooth movement of EVs is another key concern expressed by many. An e-car with a fully charged battery covers a distance of 70-80 km. There is a need of sufficient electricity to keep the supply chain running at charging stations.
According to government sources, during the peak season (as in May this year), the power requirement in Delhi ranges from 5,400 MW to 6,000 MW per day. Delhi's allocation from three coal-based plants from Dadri, Jhajjar and Badarpur is 2,325 MW.
"But due to shortage of coal, as happened during this summer, only 1,355 MW of electricity was available. There was (already) a shortfall of 970 MW (from the existing plants). This compelled city's power utilities to buy expensive power through inter-state exchanges. When the EVs will be introduced, a supply plan would be needed to cater to the rise in demand for electricity, and that too at a price that consumers can afford, otherwise this ambitious plan will be of no use," a government official said.
Strongly emphasising on having a comprehensive study on this ambitious project, environmental expert Anand Arya said, "Ahead of getting e-vehicles on roads, the government has to plan supply and cost of electricity to meet consumers' demand, which will go up in this case. Lack of proper power planning will not only defeat the initiative, it will also lead to a crisis on domestic and industrial fronts. Priority should be given to electric two-wheelers by providing higher subsidy, as two-wheelers cause pollution five times more than Stage IV cars."
Arya also emphasised on the need to create a dedicated space for proper disposal of e-batteries, the absence of which would add up to air pollution.
"It's a good policy, if implemented properly. Introduction of EVs will extensively reduce emission of hydrocarbons. But, Delhi government first needs to create a dedicate zone for disposal of e-batteries as these have heavy metals, which on dismantling cause severe pollution and will add to the present menace," he adds.
While the Delhi government needs concerted efforts to make this initiative work and become successful, the people of Delhi too, have to support the government in its efforts, especially when the Centre also wants to make India a future EV destination.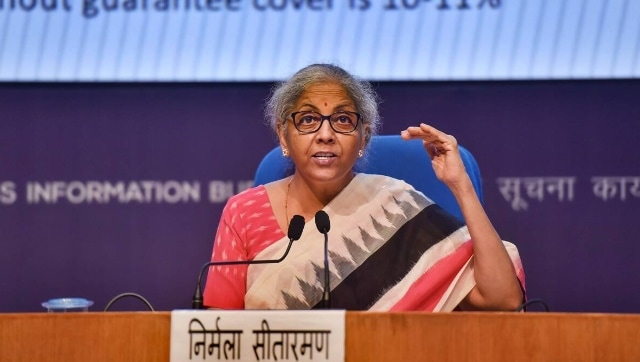 Business
Finance Minister Nirmala Sitharaman said, by classifying education and health as freebies, Delhi chief minister Arvind Kerjiwal is trying to bring in a sense of worry and fear in minds of poor
Politics
A bench of Chief Justice of India NV Ramana and Krishna Murari said the economy losing money and the welfare of people, both have to be balanced
India
Parking facilities at Delhi Metro stations will not be available from Sunday morning till Monday afternoon in view of security measures adopted for Independence Day, said Delhi Metro in a statement.