Eight men in Haryana's Mewat booked for raping, torturing pregnant goat; accused persons absconding
Eight men in Haryana's Mewat have been booked for sodomising and torturing a pregnant goat. The men are absconding at present but, searches are underway
Eight men in Haryana's Mewat have been booked for raping a pregnant goat, which succumbed to its injuries in less than 24 hours after the incident.
The owner of the goat, Aslup Khan said that his goat went missing from its shed on 25 July at around 11 pm, according to a Hindustan Times report. Aslup and few villagers went looking for the goat when they encountered the men sexually assaulting the goat. Khan and the villagers thrashed three of the eight men who were in an inebriated state.
Though a case has been filed against the eight men, they are all absconding.
The goat died the next day. According to ANI, Khan registered a police complaint the same day at the Nagina police station. Three of the accused were identified as Savakar, Haroon and Jaffar, said Rajbir Singh, Senior Inspector (in-charge) of the police station. The other five are yet to be identified. He also said that the three of them had criminal records.
Complaint registered against eight men in Haryana's Mewat district for allegedly gang-raping a pregnant goat, who later died

Read @ANI story | https://t.co/XbDWnfUerl pic.twitter.com/gcsC1moRzz

— ANI Digital (@ani_digital) July 28, 2018
Hindustan Times quoting Dr Ramvir Bharadwaj said that the goat had died of brain haemorrhage.
According to The Indian Express, PETA India's Emergency Response Coordinator Meet Ashar claimed that the goat was tortured and abused after it was raped. "People who are violent often start with animals as victims and then move on to humans. This case should, therefore, worry everyone," she said
PETA India tweeted saying that it expects the accused men to be arrested soon.
We worked with the police in filing FIR against the accused. They're expected to be arrested soon! Please join us in urging the govt. for stricter penalties, for those who abuse animals: https://t.co/Blz35IydzE https://t.co/YO9rg1z4Mz

— PETA India 🐾 (@PetaIndia) July 28, 2018
The accused were booked under Sections 34, 377 and 429 IPC, Section 11(1)(a) and (1) of the Prevention of Cruelty to Animals Act, 1960.
Find latest and upcoming tech gadgets online on Tech2 Gadgets. Get technology news, gadgets reviews & ratings. Popular gadgets including laptop, tablet and mobile specifications, features, prices, comparison.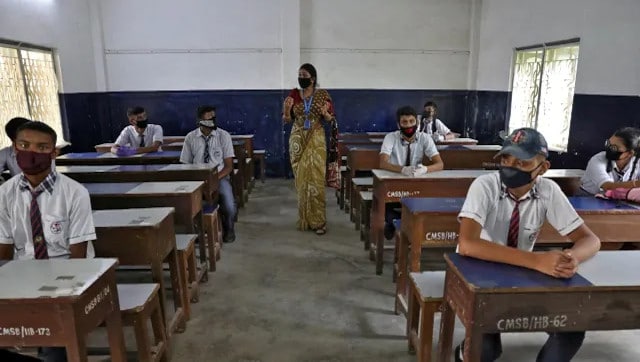 India
In states such as Uttar Pradesh, Bihar and Rajasthan, where schools were dismal in their support to offering learning materials, it's the families who stepped in significantly to fulfil educational needs, the survey found
India
According to the Punjab Pollution Control Board, the state has recorded 4,585 farm fires this season so far, compared to 1,631 during the corresponding period last year
India
One of the doctors had reportedly claimed that the FSL report — on the basis of which UP Police had claimed that rape had not taken place — had no evidentiary value as samples were collected 11 days after the crime.