ED raids Amnesty India over FEMA irregularities: A brief history of Centre's crackdown on NGOs
The latest Enforcement Directorate (ED) raids at the India office of Amnesty International in Bengaluru on Thursday has brought back questions related to the Narendra Modi government's handling of NGOs run by international bodies or funded by them in India.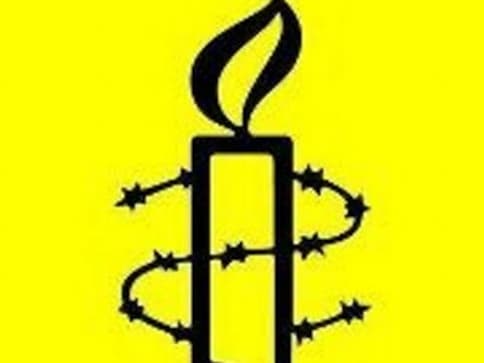 The latest Enforcement Directorate (ED) raids at the India office of Amnesty International in Bengaluru on Thursday has brought back questions related to the Narendra Modi government's handling of NGOs run by international bodies or funded by them in India. According to reports, the ED searched the human rights body Amnesty International India's headquarters in Bengaluru for remittances from abroad allegedly in violation of FDI guidelines.
"We have been conducting searches at Amnesty's office in Bengaluru and its director's (Aakar Patel) residence in the city since (Thursday) afternoon," an ED source told reporters.
Firstpost reviewed the documents, which claimed that the Amnesty's Indian arm came under the scanner for alleged violation of Foreign Exchange Management Act (FEMA) after security agencies is learnt to have detected that Amnesty International (UK) has been remitting huge amount of foreign contribution through its four Indian entities, which did not have either license or prior permission to receive foreign contributions. The security agencies alleged that modus operandi of using FDI route to funnel the foreign fund was carried out in a bid to evade Foreign Contribution Regulation Act (FCRA) that monitors receipt and expenditure of donations moving into NGOs operating in India from foreign sources.
The human rights watchdog alleged that the government is instilling fear among civil society organisations by conducting such raids. "...We reiterate, our structure is compliant with Indian laws," Amnesty India said in a tweet.
After a crackdown on a no. of NGOs, Enforcement Directorate hits at Amnesty. The 10 hour long raid conducted at our Bengaluru office ended at midnight. Our staff fully cooperated with officials. We reiterate, our structure is compliant with Indian laws. #CrackdownOnAmnesty

— Amnesty India (@AIIndia) October 25, 2018
ED raid on Amnesty India shows a disturbing pattern of the government silencing organisations that question power. It is clear that the government wants to instill fear among Civil Society Organisations. #CrackdownOnAmnesty

— Amnesty India (@AIIndia) October 25, 2018
Over 5 ED officials raided Amnesty's Bengaluru office. Ordered employees to not leave, shut their laptops and searched their desks. Employees were not allowed to use their phones to call friends and families. #CrackdownOnAmnesty

— Amnesty India (@AIIndia) October 25, 2018
This is not the first time that Amnesty India has come under government scanner. The Centre has maintained a very strict vigil on the kind of monetary funding that non-governmental organisations (NGOs)functioning in India have been recieving.
In July this year, in a closed-door, high-level meeting, Prime Minister Narendra Modi had asked top security officials to work with the state police to monitor how NGOs and groups suspected to be involved in anti-national activities are funded. Top sources said Modi recently expressed concerned over the subject, and that the Ministry of Home Affairs will engage with states to deal with the matter.
FCRA and FEMA
A transaction under FEMA is called a fee or a salary while the same under FCRA is called a grant or a contribution. The major disruption came in 2016, when the home ministry headed by Rajnath Singh told the finance ministry (headed by Arun Jaitley) to surrender its powers to monitor NGOs under FEMA. The idea was to bring all NGOs, which receive foreign contributions, under one umbrella for better monitoring and regulation, MHA official was then quoted as saying by several media reports. The MHA also wanted to ensure only one custodian to monitor flow of foreign funds to these organisations.
To make its case, the home ministry had drawn up (in 2016) a list of 67 NGOs which were found violating the FCRA but tried to escape penalty by invoking their FEMA registration.
Since it came to power in May 2014 till December 2016, the Centre cancelled the FCRA licenses of at least 20,000 NGOs across the country. The home ministry, which took the action, justified the decision by saying these organisations were technically violating various provisions of the Act.
Cancelling FCRA license means that these NGOs would no longer be eligible to receive foreign funds. It should be noted that several of these NGOs are involved in rights-based advocacy work, especially working in the domain of human rights.
Speaking to Livemint, president and co-founder for PRS Legislative Research MR Madhavan had said, "FCRA is a product of the Emergency era, much like the predecessor of Fema — the Foreign Exchange (Regulation) Act, 1973 (FERA). So if the law for commercial transactions (FEMA) can be adapted to current-day requirements, why can't the regulations governing grants?"
Nearly 5,000 NGOs were barred by the government from receiving foreign funding after cancellation of their licences since April 2017, the Lok Sabha was informed on March 20 this year. Union Minister of State for Home Kiren Rijiju said the registration of the NGOs under the Foreign Contribution Regulation Act (FCRA) was cancelled after they were found to be violating the laws.
"Close to 5,000 FCRA registrations have been cancelled since 1 April, 2017," he said in a written reply. Rijiju said one time opportunity to upload pending annual returns from 2010-11 onwards without depositing any penalty was provided to all the defaulting NGOs from 14 May, 2017 to 15 June, 2017.
Replying to another question, the Minister said during the last five financial years, Directorate of Enforcement has registered cases against 2,745 companies under the provisions of Foreign Exchange Management Act (FEMA), 1999, out of which 537 cases have been closed and 183 show cause notices have been issued.
The FCRA is an intimidating law, argued this Firstpost article, especially since the original Act came into force in 1976 during the Emergency by the Indira Gandhi-led government. The Act, at that time, prohibited MPs, electoral candidates, political parties, judges from accepting foreign contributions. The new FCRA, amended by the Finance Bill 2016, has many changes that render it more severe than its predecessor.
For one, the registration under the previous FCRA was permanent; the present law has altered this, mandating that FCRA licences would expire after five years. A renewal process would mean that prescribed authorities, that is the State, would have arbitrary power to decide whether an NGO can renew its licence afresh. The new law also puts a 50 percent restriction on the proportion of foreign funds, thereby controlling the way an NGO spends its money.
Is FCRA really misused?
Lack of clarity on what the law entails under FEMA and FCRA adds to the confusion. Journalist, political activist, Praful Bidwai wrote for South Asia Citizens Web that India has a complex "maze of laws and rules" which gives "arbitary powers to the state" and according to him FCRA falls under that category. He traces the origins of the law to 1975-1977 emergency imposed during Indira Gandhi's rule — "partly out of her paranoid conviction that 'foreign powers' were out to destabilise her by instigating domestic political groups. The FCRA originally banned funding for political parties, election candidates, trade unions, the media, etc. All applicants for a permit to receive funding would have to be registered for at least three years and be closely screened by the intelligence bureau, no less."
According to a report by Institute of Rural Management Anand (IRMA), the FCRA should focus on "on devising a proper mechanism to identify and curb such malpractices rather than penalising genuine organisations."
Others echo similar sentiments. An article in The Dialogue noted that the FCRA is "highly ambiguous" and "gives the government free reign to influence work of NGOs." FCRA bars entities that are of "political nature" or those that are likely to "prejudicially" affect public interest.
As many as 20,000 FCRA licences cancelled since May 2014
In 2016, senior advocate and former additional solicitor-general (ASG) Indira Jaising's NGO, Lawyers Collective (LC) was served a notice suspending its FCRA registration for six months. Jaising had slammed the government and termed the move as an "intimidating tactic by the government" to clamp down on her NGO. She further said that LC has not yet received a formal notice from the Centre, and that it has only been released to the press. She also pointed out that the first time the notice was mentioned in the press was the day Amit Shah had to appear in court in the Sohrabuddin murder case.
In 2015, the BJP government at the Centre cancelled Greenpeace's registration under Foreign Contribution Regulations Act (FCRA) for allegedly working against the country's economic progress. The decision of the home ministry came five months after it suspended its licence under FCRA for 180 days. It had also frozen its seven bank accounts, alleging that the environmental group was working against the country's economic progress and public interest.
The government had cited alleged violation of norms by the NGO by opening five accounts to use foreign donations without informing the authorities concerned. In April 2015, the government placed the Ford Foundation, an American charitable organisation on a watch list saying it was funding groups which acted against the national interest.
"Among the violations noticed, it was found that the Ford Foundation had been involved in funding non-FCRA registered entities which amounts to serious violation of the FCRA 2010 law," a home ministry spokesperson was quoted as saying.
On 15 April, the Gujarat government sought a probe into the role of activist Teesta Setalvad's NGO alleging that it misused funds received from Ford Foundation to create 'communal disharmony'.
"We learnt that the funds which they received, especially from the (US-based) Ford Foundation, were actually used for disturbing the communal harmony and carrying out anti-national propaganda against India in foreign countries," Gujarat Minister of State for Home Rajnikant Patel told PTI. "We have written a letter to Union Home Minister Rajnath Singh seeking probe into the role of Setalvad's NGO (Sabrang Trust) after we found out funds given to the NGO were misused."
Around the same time, the government placed the Catholic charity Caritas on a government watch list. The group has been operating in India for more than 50 years and works on health, education and poverty-related issues. A home ministry official told AFP that Caritas had violated India's foreign funding laws by financing groups that were working "against the country".
With inputs from agencies
Explainers
Jacinda Ardern gained international acclaim for her handling of New Zealand's worst mass shooting and her response to the COVID pandemic. But at home Ardern has come under increasing criticism over lockdowns, declining trust in government, and a deteriorating economic situation
Explainers
India is expected to overtake China's population sometime around April and only widen that gap by 2050. Experts say that while having a young working population could prove a huge advantage, significant challenges of providing quality healthcare, education and jobs remain
Explainers
The brighter prediction comes as a survey showed Europe's economy growing for the first time since June and in the backdrop of lower inflation, improved supply chains, and the recent reopening of China's COVID-scarred economy. However, experts have warned that the UK is in for a rough go in 2023