ED grills Misa Bharti's husband Shailesh Kumar for over eight hours in Rs 8,000 crore money laundering case
The Enforcement Directorate (ED) on Wednesday questioned Shailesh Kumar, the husband of RJD chief Lalu Prasad Yadavs daughter Misa Bharti
New Delhi: The Enforcement Directorate (ED) on Wednesday questioned Shailesh Kumar, the husband of RJD chief Lalu Prasad Yadavs daughter Misa Bharti, for over eight hours in its ongoing probe into a money laundering case of over Rs 8,000 crore.
Shailesh Kumar arrived at the agency's office in south Delhi's Khan Market around 12.30 p.m. The agency has also issued notice to Misa Bharti, who is a Rajya Sabha parliamentarian, for questioning.
The agency also questioned both Misa and Shailesh in July.
An ED official requesting anonymity told IANS: "The agency officials confronted Shailesh with the documents that they have seized earlier."
"He was also confronted with the replies of his wife Bharti and others given in this case till date," the official said.
Shailesh was also asked to share the password of the electronic devices that were seized during the raids.
The agency official said that it wants to access the laptops and mobile phones for data.
The official said that Palam Farms in Delhi's Bijwasan area was bought from the money raised through shell companies owned by Bharti and her husband.
Palam Farms was allegedly bought from the money raised through M/s Mishail Packers and Printers Pvt Ltd, owned by Bharti and her husband, he said.
In September, the agency had attached the property.
The Income Tax department is also probing how shell companies were used by Lalu Prasad and his family to buy expensive properties in Delhi and Patna.
In July, the ED had chargesheeted around 35 people, including Chartered Accountant Rajesh Agrawal and businessmen brothers Surendra Jain and Virendra Jain.
Agrawal was accused of helping Shailesh's company with some transactions.
Mishail Packers and Printers Pvt Ltd was registered at 25, Tughlaq Road, New Delhi, which was then the official address of Lalu Prasad, till the shares were bought by Bharti.
It was only during 2009-10, that the address was changed to Farm Number 26, Palam Farms, Bijwasan, New Delhi.
Politics
Congress dubbed CBI and ED as "captive puppets" of the BJP-led NDA government and accused them of acting like its "dirty tricks department" to seek revenge against political opponents
Politics
Sushil Kumar Modi claimed ED, CBI and the Income Tax department had "strong evidence" of benami transactions against Lalu Prasad Yadav and his family members and "they will not only face charge sheet but also be sent to jail and awarded punishment"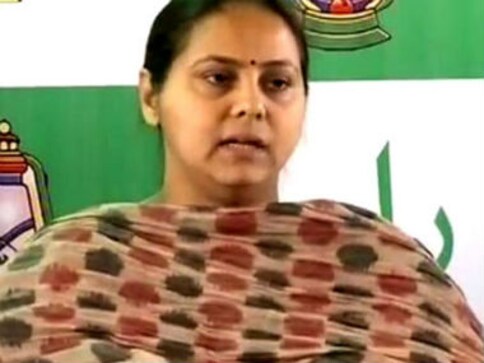 India
The Enforcement Directorate (ED) conducted raids at three different places owned by RJD chief Lalu Prasad's daughter Misa Bharti in connection with an over Rs 1,000-crore benami (proxy) land deals case.