EC orders fresh polling at nine booths in Odisha on 25 April after human error in operating EVMs, VVPATs
EC has ordered fresh polling in nine booths of Odisha where voting was disrupted for various reasons during the second phase of polling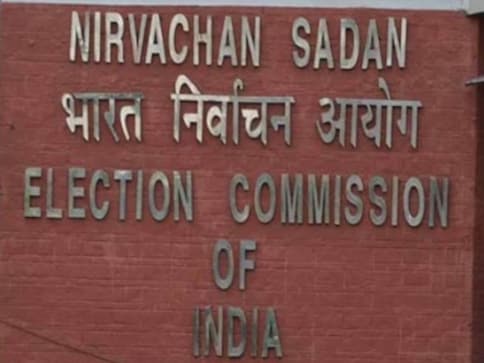 EC has ordered fresh polling in nine booths of Odisha where voting was disrupted for various reasons

Voting in these booths took place in the second phase of polling on 18 April

Odisha Chief Electoral Officer Surendra Kumar said the re-polls will be held on 25 April
Bhubaneswar: The Election Commission has ordered fresh polling in nine booths of Odisha where voting was disrupted for various reasons during the second phase of polling on 18 April.
Odisha Chief Electoral Officer Surendra Kumar said the re-polls will be held on 25 April.
Voting was affected in those booths located in eight assembly constituencies because of human error in operating VVPAT and EVMs, and damaging of an EVM by a ruling BJD candidate.
BJP's Sorada assembly candidate Nilami Bisoi was arrested on the charge of breaking the EVM on 18 April.
The other seven assembly seats are Bonai, Sundargarh, Daspalla, Attabira, Bargarh, Padampur and Brajarajnagar. In Daspalla, re-poll will be held two booths, the CEO said.
The CEO said the district collectors have been informed about the ECI's order.
India
In South India, it is believed that when a devotee whispers prayers into the ears of Nandi the prayers will be communicated to Lord Shiva
India
The Puri Jagannath Rath Yatra festival is being held after two years of COVID curbs. Pilgrims in Odisha pull the ropes of the holy chariots of Lord Jagannath, and his siblings Lord Balabhadra and Goddess Subhadra
India
The Ratha Yatra is the most prominent Hindu festival in the Puri city of Odisha. It is held every year on the second day of the Shukla Paksha in the months of June or July