Each vote to Congress will go to making Digvijaya Singh CM by proxy: Jyotiraditya Scindia at poll rally in Indore
Alleging that the Congress betrayed the farmers, Scindia blamed Digvijaya for the previous government's 'failures', adding that Digvijaya held the remote control of then chief minister Kamal Nath
BJP leader Jyotiraditya Scindia on Saturday launched a frontal attack on his former Congress colleague Digvijaya Singh and accused the Opposition party of "betraying" farmers by not waiving farm loans promised ahead of the 2018 assembly polls.
Addressing a gathering in Indore district, Scindia avoided taking name of then Congress chief Rahul Gandhi who had promised the waiver during electioneering.
He also said Digvijaya Singh would become a "proxy chief minister again" if the Congress emerged victorious in the Assembly bypolls due on 28 seats.
"During the 2018 MP assembly elections, he (the then Congress chief Rahul Gandhi) had said that the crop loan of farmers would be waived within 10 days if the Congress forms government, but this promise was not kept," said Scindia, who had quit Congress in March this year.
He said the Congress had committed 'gaddari' (betrayal) with farmers by not keeping the loan waiver promise. "You all (voters) must remember that a vote cast to Congress would come handy in making Digvijaya the proxy chief minister again," Scindia said.
Chief Minister Shivraj Singh Chouhan also attended the function.
Describing Digvijaya Singh and former CM Kamal Nath as "elder and younger brothers", Scindia said, "Digvijaya Singh remains behind the curtains and had remote control of then chief minister Kamal Nath".
"Today, Digvijaya and Kamal Nath are calling me a gaddar (traitor) and Shivraj Singh Chouhan 'nalayak' (worthless). But the fact is that the Congress had betrayed 7.5 crore people of Madhya Pradesh in the last elections," he added.
Find latest and upcoming tech gadgets online on Tech2 Gadgets. Get technology news, gadgets reviews & ratings. Popular gadgets including laptop, tablet and mobile specifications, features, prices, comparison.
India
The BJP leader was shot dead on Sunday by two bike-borne assailants near Titagarh Police station in Barrackpore subdivision of 24 North Parganas district
India
Controversy erupted on Thursday after state police allegedly pulled off a man's turban during a BJP rally. The police, however, claimed he was carrying a firearm and that his headgear "fell off in the scuffle"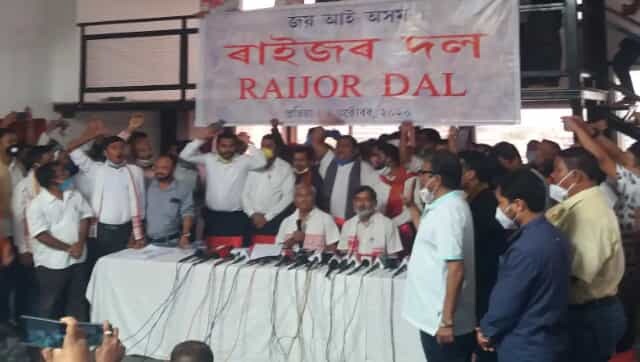 Politics
Emerging out of anti-CAA protests, with its Assamese centric character and consequent inability to significantly mobilise cross-sectional participation, these parties would face considerable difficulty to expand their appeal beyond some 35 seats where Assamese speakers are dominant.