E-postal ballots: Proxy voting for NRIs a right step, but preventing manipulation will be difficult
The government of India has approved a proposal allowing NRIs to vote for their preferred candidates via e-postal ballots without requiring them to be physically present in their constituencies on polling day
More than 10 million non-resident Indians (NRIs) will soon be able to vote for their preferred candidates even if they are not in their constituencies on polling day, if a recent proposal approved by the Union cabinet gets translated into law.
The government has opted for the method of proxy voting for NRIs over the more secure e-postal ballots favoured by the Election Commission. Former chief election commissioner Nasim Zaidi, in his last interaction with the media, had said that the Election Commission had informed the government that it was "ready to introduce e-postal ballots for non-resident Indians within three months of the law being introduced".
The NDA government is going ahead with providing the facility to NRIs that is not available even to Indians living in India. Indian voters have to be present in their constituencies to cast their vote. Anyone not present in their home town on polling day as well as the lakhs of migrant workers who travel to other states for seasonal work lose their franchise when they are not present to cast their vote in person. However, overseas Indians will get the facility to have a proxy cast their votes.
The method of proxy voting has an inherent flaw, though. It is insecure and open to misuse since it depends on another person exercising the franchise for an absentee voter. Several political parties, including Congress party and Left parties have opposed proxy voting because of the possibility of misuse. Besides, it could also be used to influence voters. There are other implications of this provision too that need to be taken into account. For example, it would take Indian political activity overseas as political parties and individual politicians seek to gather support from the overseas electorate.
To look into that, the Election Commission had formed a committee to examine the options for voting by overseas electors. The committee held a series of consultations, including with political parties and civil society groups. It considered various options including the e-postal ballot. The e-ballot would entail an electronic transfer of the ballot paper to the registered voter to be marked by the voter and returned through post to a returning officer. The electronic transfer of the ballot paper would maintain the secrecy of the vote and avoid any manipulation or misrepresentation that could take place with a proxy.
The government, however, has to bring a bill to amend the Representation of the People Act to allow for proxy voting for NRIs.
NDA is not first at offering voting rights to NRIs
The demand for voting rights originally arose among Indians living in the Gulf countries. Indians in the Gulf were mainly on limited term work visas; they were more closely linked to politics and developments in their home states through regular trips to home and frequent political visitors. Later, the demand was taken up by NRIs in the US, Canada and several other countries.
Overseas Indians are well-off, they are wooed by successive governments in search for investments and get their demands heard and attended to without much effort. The Representation of People Act was amended in 2010 during the UPA government to allow NRIs to register for inclusion in the electoral rolls and vote in the elections. But the facility did not satisfy the non-resident community because of the need to be physically present to vote.
Few overseas Indians were ready to fly back to India merely to exercise their franchise.
Minister of State Ministry of External Affairs, General VK Singh in a statement in the Rajya Sabha said that 11,846 non-resident Indians had enrolled as overseas electors. And, about 12,000 overseas Indians actually voted in the 2014 General Elections to Lok Sabha.
An elector who takes the trouble to enroll as a voter and then personally marks the ballot makes a greater investment in the voting process than one who delegates it to a proxy. Neither is the proxy as deeply involved in the voter's intent as the voter. On the other hand, overseas Indians are not familiar with the politics and developments in their constituencies and are likely to be influenced by their proxies. The ills of proxy voting have often been evident in corporate battles where proxy voting is allowed.
Some countries such as Canada allow proxy voting in a few provinces. The UK allows proxy voting for British expatriates and even for those going away for work or leisure. But in other countries such as Albinia and Algeria, it has been used to disenfranchise sections of voters, mainly women by using proxies to vote in their place.
Find latest and upcoming tech gadgets online on Tech2 Gadgets. Get technology news, gadgets reviews & ratings. Popular gadgets including laptop, tablet and mobile specifications, features, prices, comparison.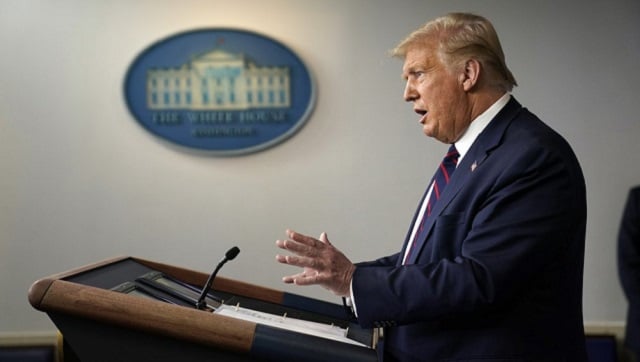 World
Trump has claimed that with the in-mail voting system, it would take "months or years" for a winner to be declared.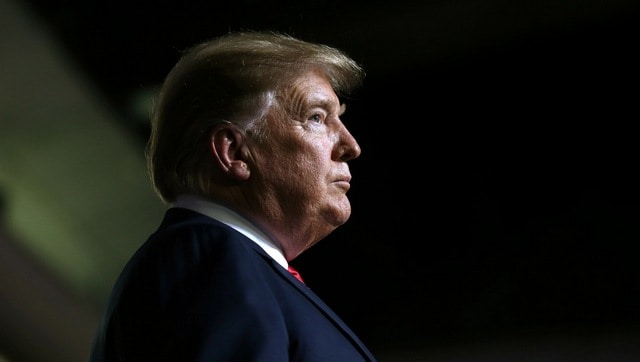 World
The possibility of an ugly November has emerged more starkly as the US president complains that the election will be rigged and Democrats accuse him of trying to make that a self-fulfilling prophecy
India
In the run-up to the grand ceremony, there was no acknowledgement of the destruction of lives of fellow citizens, neither by the constitutional Head of State, nor by the ruling party, nor the Opposition, not even by the media