Tamil Nadu: Retired HC judge to probe Jayalalithaa's death, says E Palaniswamy
Tamil Nadu chief minister E Palaniswamy said on Thursday that a judicial commission will probe the death of former chief minister J Jayalalithaa.
Tamil Nadu chief minister E Palaniswamy said on Thursday that a judicial commission will probe the death of former chief minister J Jayalalithaa. The probe commission will be constituted under a retired judge, whose name will be announced later.
#BREAKING We will order a judicial probe into Jayalalithaa's death. Poes garden will be converted into a memorial for Amma: TN CM Palanisami pic.twitter.com/EJn8wUENsl

— News18 (@CNNnews18) August 17, 2017
The chief minister also said that Jayalalithaa's Poes garden bungalow will be converted into a memorial and will be open to the public.
"The government has decided to appoint a commission of inquiry headed by a retired judge to go into the death of Jayalalithaa as there have been several reports on the circumstances surrounding the death," the chief minister told the media at the Secretariat, accompanied by senior ministers, including state finance minister D Jayakumar.
The development comes just two days after ruling AIADMK (Amma) deputy chief TTV Dinakaran urged the Tamil Nadu government to order a probe into Jayalalithaa's death, The Hindu reported. Former Tamil Nadu chief minister O Panneerselvam had previously also demanded a probe into everything related to her death.
"Doubts persist about the medical treatment given to Amma. She fell ill suddenly and died. We want the government to probe everything related to her death, come out with the truth and put all doubts to rest," Panneerselvam had said.
Referring to Panneerselvam's demand, Dhinakaran said that it was him and others who were in charge of the administration at the time of Jayalalithaa's death and if there is any probe, they should be inquired first. Panneerselvam was the caretaker chief minister of Tamil Nadu when Jayalalithaa was in the hospital. She died in Apollo hospital on 5 December last year after a prolonged illness.
Several weeks after her death, the hospital held a press conference and asserted there was nothing suspicious about her demise and that she was given the right treatment.
However, this move by the Palaniswamy camp is being seen as a step to placate the Paneerselvam camp in hopes of a merger of both the camps, India Today reported. The judicial probe and the memorial were part of the OPS section's demands for a merger.
After rebelling against the leadership of AIADMK general secretary VK Sasikala in February last, Panneerselvam had raised suspicions over the circumstances surrounding Jayalalithaa's death.
While Panneerselvam demanded a probe, the matter also went to the Madras High Court where PILs had been filed by some persons seeking an inquiry and post-mortem.
Palaniswamy said Jayalalithaa had worked well with dexterity as Tamil Nadu's chief minister and brought laurels to the state.
The announcements have been made following representations from public and others and after due consideration by the government, the chief minister said. Panneerselvam loyalist and former Minister KP Munusamy welcomed the decision to make Poes Garden residence a memorial.
On the inquiry, he told PTI that they had actually demanded a CBI probe, though it was the chief minister's view to have a Commission of Inquiry.
Asked if the prospects for merger have now brightened, he said, "as far as merger goes, it can happen only if Sasikala and her family are fully ousted (expelled) from the party." He said the family, up to "usurp" the party, should be shown the door. To a question, he said that even on the 10 August resolution which declared that Dinakaran's appointment was against the party laws, the chief minister had not spoken adequately about Sasikala and on her expulsion.
AIADMK leader PH Pandian, now Panneerselvam loyalist had raised several suspicions over Jayalalithaa's death in February.
He alleged that there was a quarrel at Jayalalithaa's Poes Garden home during which she was "pushed down" and collapsed.
With inputs from agencies
India
Tamil Nadu HSC (+2) Result 2021 Updates: Students who are not satisfied with their results can appear for a special examination if the situation improves during September or October, said the state education minister Anbil Mahesh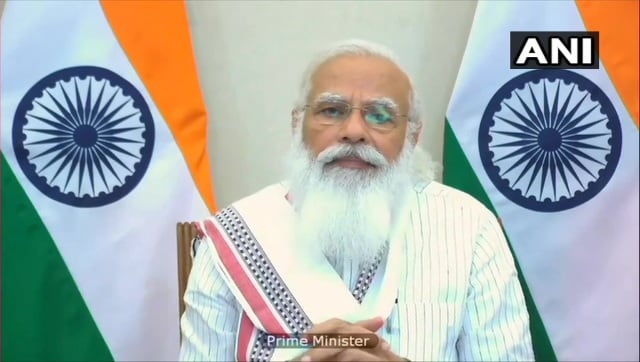 India
During an interaction with CMs of Tamil Nadu, Andhra Pradesh, Karnataka, Odisha, Maharashtra and Kerala, Modi said that 80% of the new COVID cases last week were from these states
India
The typographical error had led the trial court judge to treat the semen found in the genitals of the child as semmann, which was not uncommon on a child playing on the floor outside a house.