During Cyclone Ockhi, lack of early warnings and at-sea communication devices left fisherfolk helpless
In the aftermath of Cyclone Ockhi, which ripped through southern India in late November last year, killing 365 people, there is a lot of discontent.
Editor's note: Cyclone Ockhi, the first severe storm in almost 40 years to have travelled about 2,400 kilometres from the Bay of Bengal to as far as the Gujarat coast, cut a path of devastation and left in its wake shattered livelihoods and broken families. This, part two of a three-part series, examines the lack of adequate measures taken to tackle the effects of the cyclone.
Kanyakumari, Tamil Nadu: In the aftermath of Cyclone Ockhi, which ripped through southern India in late November last year, killing 365 people, there is a lot of discontent among fisherfolk in Kanyakumari about the government's lackadaisical attitude towards search, rescue, and disaster management. Kanyakumari was the worst hit district in Tamil Nadu, with the toll touching over 160 here alone.
In addition to the insufficient rescue operations, the high death toll among the fishing community has also been blamed on weather-monitoring systems that failed to provide an early warning about the cyclone and on the lack of proper communication equipment for those who venture into the deep seas for fishing. Both of these are issues which should have been addressed by now, considering the emphasis (and funding) on disaster management and resilience post the 2004 tsunami, but that's clearly not the case.
According to a report entitled The Cyclone Apartheid, brought out by the People's Inquest Team headed by People's Watch, during Cyclone Ockhi, the National Disaster Management Authority (NDMA), the State Disaster Management Authority (SDMA), and the District Disaster Management Authority (DDMA) did not do enough to disseminate the warning received by the Indian Meteorological Department (IMD) and the Indian National Centre for Ocean Information Services (INCOIS). In any case, the warning didn't come early enough or wasn't urgent enough to have made any meaningful difference on the ground. "In the post-tsunami context, village-level early warning public sirens and VHF communication equipment were provided to all multi hazard-prone and vulnerable coastal districts by the district collector's office. These measures were not used during Cyclone Ockhi," the report said.
A warning that came too late
In Neerody village at the southernmost tip of Tamil Nadu, villagers first heard of the storm only on the morning of 30 November, 2017. According to the People's Inquest report, the cyclone formed over the Gulf of Thailand on 21 November, and the SDMA issued an advisory and tweeted on 26 November, warning of heavy rainfall between 26 and 28 November while 29, 30 November were marked as 'Nil'. There was no mention of a cyclone or that it was dangerous to venture into the sea.
"I got the phone call around 8.15 am on the morning of November 30. It was already raining. I immediately went to the church to announce that a cyclone was expected and that the government had warned against going to the sea. Even as I left the church, within minutes, the wind picked up and the cyclone was upon us. I didn't return to my office after that. I just stood there till noon watching the waves," said Neerody Parish priest, Father Lucians Thomas.
Even on 30 November, while an IMD bulletin at 8.30 am said a deep depression was expected to develop into a cyclone in the next 12 hours, the following bulletin at noon said the cyclone had already intensified at 8.30 am. The messages were colour-coded orange ('cyclone warning') till the end, and not red (the highest level alert or 'post landfall outlook' which is issued at least 12 hours ahead of the expected time of rainfall), suggesting the severity of the cyclone had taken the weathermen by surprise, even at this later stage. "I had mentioned during the Sunday mass on November 26 that a low pressure had formed and that we should be careful. But it was my personal opinion, not backed by anything official, and people didn't take it seriously. Batches of men left for the sea on the nights of November 27 and 28," said Thomas.
New information dissemination system to include social media alerts
Dr TM Balakrishnan Nair, the head of the INCOIS Information Services Group, said that his team, along with the IMD, monitors and disseminates weather-related information through joint bulletins. Adverse weather conditions are communicated through several channels, he said. "The primary mode of communication is intimations to all chief secretaries and disaster management teams in all the concerned states," he added.
"After that, voice and text alerts are sent directly to the phone numbers of fishermen (obtained through the state fisheries department) in addition to warnings being flashed on digital display systems along the shore. The bulletins are also sent to all TV channels," he said, adding that the team is now working on an integrated information dissemination system called 'Sagarvani', which will issue social media alerts as well.
The secondary mode of communication is through churches, local social activists, fisherfolk associations, NGOs, and companies like Reliance, who disseminate information as part of their CSR activities. On what went wrong with Ockhi, he said that the deep depression developed into a cyclone within a span of six hours, faster than anyone could anticipate. He also said that the IMD, the NDMA, and INCOIS have constituted a group that is revising the standard operating procedures during cyclones.
"The main problem was that there were no means of communicating to those already at sea. The feedback we got from fishermen after Okchi was that they needed critical, location-specific information. They said they needed two-way communication devices that would help them get information when they're deep in the sea for weeks together," he noted. More mobile numbers should be included in the alerts database and the messages should be in the local language, he added. INCOIS is working with the Indian Space Research Organisation (ISRO) and the Airports Authority of India on projects like NavIC (Navigation with Indian Constellation) and GAGAN (GPS-Aided Geo Augmented Navigation) to develop low-cost devices like these that can be provided to deep-sea fishing vessels.
But just installing communication equipment won't help if there is no disaster response mechanism in place. ISRO had earlier developed a low-cost device called DAT (Distress Alert Transmitter), which was installed in many of the boats that were caught in Ockhi. DAT is operated via ISRO satellite INSAT-3A. On receipt of a distress signal, the relevant authorities are able to identify the boat and its precise location. "During Ockhi, almost 100 boats asked for help through DAT, but not even one of them received any response, none of them were rescued," said T Jayasundaram, a social activist from Muttam and a former deep sea fisherman. The signal is supposed to be sent directly to the National Maritime Search and Rescue Coordinating Authority in Delhi and then on to the Maritime Rescue Coordination Centre (MRCC) in Chennai, he added. What's more, some fishermen whose mobile numbers are registered with the MRCC, along with their respective DAT devices, got a verification call only some 11 days after the cyclone.
MRCC Chennai refutes this claim. "The MRCC is manned 24x7 and every distress alert is proactively investigated and attended to promptly," said an email response from the centre. "During Ockhi, only three DAT alerts were received by MRCC Chennai — the first on December 1 and two others on December 3. All three alerts, falling under MRCC Mumbai, were successfully attended to and investigated by the Western Region Coast Guard Ships," said the email. If this is the case, serious questions need to be asked about the quality and reliability of these government-issued devices in sending out alerts.
There are many other schemes, programmes, and projects that were approved and fast-tracked after 2004 to prepare for such calamities. Take for instance the $236-million World Bank-funded Tamil Nadu and Puducherry Coastal Disaster Risk Reduction Project, which was approved in 2013 and is supposed to draw to a close in June this year. According to the latest implementation status and a results report dated 29 November, 2017, the project had a target to provide 5,000 fishermen with communication network equipment but no progress has been made so far. On the other hand, of the 450 proposed early warning systems only 273 have been installed. In the latest report, the progress rating of the project development objective was downgraded from "satisfactory" to "moderately satisfactory". Meanwhile, news of high-level efforts continue to come in. An exclusive disaster response force was set up in Tamil Nadu last November, and in its latest budget in March, the state government approved a sum of Rs 786 crore for the State Disaster Response Fund for 2018-19. But as seen in the case of Ockhi, implementation of these projects on the ground leaves much to be desired.
Read Part 1: Months after Cyclone Ockhi, Tamil Nadu fisherfolks' families allege government apathy in recovering bodies
Read Part 3: Four months after Cyclone Ockhi, survivors and kin of deceased still counting losses, awaiting compensation

The author is a Chennai-based freelance writer and a member of 101Reporters.com, a pan-India network of grassroots reporters. She tweets @Luvnbeer
Find latest and upcoming tech gadgets online on Tech2 Gadgets. Get technology news, gadgets reviews & ratings. Popular gadgets including laptop, tablet and mobile specifications, features, prices, comparison.
India
A research study found that a large number of workers frequently suffer cough, fatigue, body ache, etc. Worryingly, the study also found that they spend an average of Rs 7,248 per year on medical expenses, which amounts to 29.2 percent of their annual income
First Cricket News
After taking a legal opinion on the subject, BCCI decided to postpone the AGM, which was supposed to take place on 30 September, to a later date.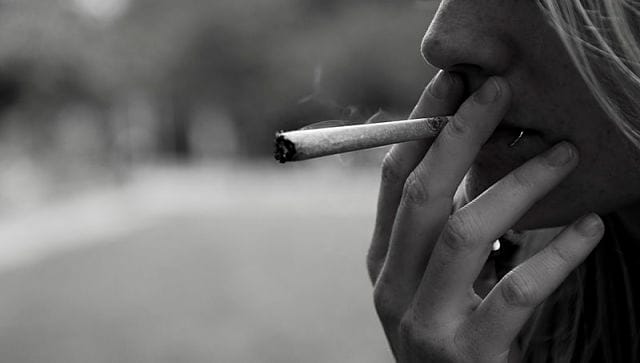 India
There's no doubt whatsoever that some individuals suffer as a result of their use of narcotics — just as at least 260,000 people die each year because of alcohol abuse. Yet, prohibition has been proven, repeatedly, to do nothing other than corrupt law enforcement and enrich criminals.