Drought in the Eastern Ghats: Man-animal conflicts rise in Andhra Pradesh, Telangana over receding groundwater
With more than 50 percent of the green cover in forest areas being cleared by the two states, wildlife is increasingly entering human habitations in times of drought
Editor's note: This is the ninth piece in a multi-part series on the nature of human excesses that have imperilled the fragile ecosystem of South India's ghats, home to at least 325 globally threatened species of flora and fauna, by United Nations Educational, Scientific and Cultural Organisation's reckoning. This article, like the one preceding it, marked a slight deviation: They address issues specific to the Eastern Ghats. We will return to the westerly range in the tenth and concluding section of the series.
Keesarabodu Tavitayya, a 70-year-old tribal from Eguvaragada village in Andhra Pradesh's Srikakulam district, was killed in November 2016. He was walking through the forest while returning from a family wedding nearby, when he was trampled by wild elephants, which then dragged his body for over two kilometres.
"This is the handiwork of a herd of elephants that entered Andhra Pradesh from Odisha's Lakheri forest seven years ago, and never went back," said Shanti Swaroop, district forest officer for Srikakulam.
Summer is perhaps the cruelest season for wild animals. Especially a summer such as this one, when water sources inside the hills have dried up and food is scarce. In Andhra Pradesh's border districts like Srikakulam and Chittoor, elephant herds from Odisha and Tamil Nadu are entering farms and villages, scaring villagers and destroying crops in search of food and water. Similarly, black buck and antelopes in the Rollapadu sanctuary in Kurnool district also wander into villages and destroy standing crops.
The monkeys of Nalgonda and Nizamabad, and hyenas and sloth bears of Anantapur are also entering human habitation in desperation. "It's a sad state of affairs, since the animals go from place to place in search of food and water," said Purushottam Reddy, professor at Osmania University.
The latest report by the Union Ministry of Environment, Forests and Climate Change (MoEFCC) says that close to six lakh trees were illegally felled between April 2013 and March 2016 in the states of Telangana and Andhra Pradesh. This allegedly accounted for over 55 percent of the total destruction of tree wealth in the two states. In Telangana, smuggling of teak and timber along the Godavari in Karimnagar and Warangal was a major cause of illegal axing of trees.
Experts have said that actual numbers might be much more than was recorded, and despite the public outcry, the situation has actually worsened. "In Hyderabad alone, nearly 1,500 trees were felled in road widening activities for the Metro rail project," said J Rama Rao, who works for the Save Hyderabad campaign.
Hyderabad Metro managing director NVS Reddy said that the Metro Rail planted over one lakh saplings in place of the felled trees. Telangana Chief Minister K Chandrashekhar Rao launched a 'Harita Haram' programme, to plant 230 crore saplings in urban, rural and forest belt areas to improve ground water resources.
But over 50 percent of the two states' geographical area was declared as drought-ridden. Together, they have sought central assistance of nearly Rs 12,000 crores. Furthermore, the focus is also on the efforts and measures to mitigate the wild animals' summer blues. "It's the duty of the government to guard and protect even those in the wilderness," said BJP leader G Kishan Reddy, contending that the Telangana government should spend more on facilities in the forest belt so that the wild animals don't enter villages and towns along the border.
The monkey menace has also caused trouble in some unexpected quarters; in Dubbaka village of Dharpilli mandal in February this year, the wedding chances of nearly 25 grooms were ruined because of the simians. Media reports said that brides rejected alliances after they heard that the families come from the problem village.
On 18 February, women, children and the elderly waged a bitter battle against the monkeys, using sticks and stones to drive them away. This incongruous attack on the monkeys was widely publicised by the media, following which the brides refused to wed men from that village.
Following the distressing monkey attacks on their fields and the destruction of crops and plantations, the villagers looked forward to the establishment of "monkey shelters", to come up at Chincholi, near Nirmal in Adilabad district, which was designed by the Telangana government as a rescue and rehabilitation centre.
"The Rhesus and Bonnet species of monkeys have both been causing disturbances in villages and towns of the state, due to dumping of a large quantities of human waste, and when they come for summer crops like millet and groundnut," said a retired chief principal conservator of Telangana Forests.
"In Telangana, we have budgeted for, and are also addressing the needs of wild animals in the summer months, like a shelter for monkeys, food and water for wild animals," said Jogu Ramanna, Telangana's Forest And Tribal Affairs minister.
Attracted by cabbage and cauliflower crops in winter, and irrigation facilities for the sugarcane crops in summer, elephants from Odisha invade villages and plantations of Srikakulam district on a regular basis. The Andhra Pradesh government had in 2013-14 brought trained elephants from Kerala and Karnataka to catch the rogue ones under 'Operation Gaja'.
"But our efforts failed, as the Odisha government has not improved facilities in their sanctuaries and elephants strayed into the border districts perennially," said state forest minister Sidda Raghava Rao.
Similar summer visitors would also regularly arrive at Kuppam in Chittoor district, also the constituency of chief minister Chandrababu Naidu. During the NT Rama Rao regime in 1985, the government spent huge sums on setting up an over 36-km electric fence at the Ramakuppam-Palamner forest belt, after a tribal forest guard was stomped to death by a rogue elephant. "But the electric fencing did not succeed due to power cuts and farmers inadvertently kept stepping on them," said former Ramkuppam divisional forest officer Prakash Naidu.
Officials say the number of wild elephants, natives of Bandipur forests in Karnataka and the elephant corridor of Hosur and Krishnagiri, have been on the rise and are a nightmare for farmers and industrialists of Kuppam. "In 2014, about 43 pachyderms had come to Kuppam and the number is now gradually increasing, to nearly five herds of 15-20 animals," said district forest officer Shiv Ram Prasad.
The Andhra Pradesh government is also considering setting up temporary shelters with fodder and water for the straying animals — spread over eight Assembly and four parliamentary segments — on a pilot basis. "These animals stay for some time and go back to their original habitats when rains begin," said Sarvottam Naidu, a farmer from Ramakuppam.
"The elephant corridor between Hosur and Krishnagiri in Tamil Nadu that's close to Kuppam has been disturbed by urbanisation, and the animals are straying into Kuppam, which falls on the Andhra Pradesh-Tamil Nadu-Karnataka tri-junction," said AV Joseph, former wildlife official, Andhra Pradesh.
The Andhra government has even made a budgetary allocation to provide for relief activities in Kuppam and Srikakulam. The former has forest land of only 200 acres and grazing land for elephants — Palamner and Ramakuppam forest is around 35,000 acres. The straying animals enter these forest lands through Kuppam, say officials.
In the same manner, black buck and antelopes of Kurnool reserve also caused a major law and order issue during the summer months, when the mercury crossed 45 degrees celsius. In 2007 and 2010, black buck had strayed into the villages of Alur and Mandal in Kurnool district. The forest and police departments had to cordon them off with a large force and bring them back to the reserve, but before that could happen, many were felled by hunters and whisked way clandestinely to Hyderabad and Bangalore. For nearly two weeks, police kept special checkposts at the highway and other road junctions to check for transport of deer meat and deer skin and seized over 40-50 of them.
Falling green cover due to forest denudation and increasing black buck population has led to their straying out of the reserve into the fields and villages in search of food and water. In the erstwhile united state of Andhra Pradesh, a black buck sanctuary Mahaveer Harina Vanasthali was set up over 1,459 hectares near Hyderabad, and many black buck from the Kurnool sanctuary were relocated here in 2011. "Since they were away from the protected habitat they also became prey to hunters and some were gunned down by farmers," said a forest official who preferred to remain anonymous.
Drought has been a perennial feature of Anantapur district, the groundnut hub of Andhra Pradesh. Parts of the district like Kalyanadurg and Rayadurg have been hit by desertification and have given room for hyenas and sloth bear. These animals come to the plantations and villages, as farmers encroach deeper into their habitat. With the animals crawling
It's come to a point that the animals are now crawling around in search of food, and often take away goats and small babies. This results in police shooting at them and killing them. In 2016, farmers killed a sloth bear and hung it on a tree to scare off other bears.
In the summer especially, villagers are scared of traveling on foot through the fields or at nights for fear of hyena and sloth bear attacks. The Forest Department has provided cages at sensitive spots, so that the farmers capture the animals and keep them. "Sometimes the sight of the cages scared the animals away from invading the villages," said Gopala Reddy, Mandal revenue officer of Kalyanadurg.
In the Nallama forests across Kurnool-Srisailam-Guntur districts, special water tanks were kept by the Forest Department for the sake of wild animals so that they would not stray into human habitat. In some plain lands of the Srisailam tiger reserve, sun shelters were created for the cats. In forests across Karimnagar, Warangal, and Nizamabad, the Forest Department, in collaboration with state police, dropped water pouches in tubes at major water holes to supplement the need of animals.
Environmentalists say that the man-animal conflict is likely to spiral further in both Telangana and Andhra Pradesh, in view of massive infrastructure projects, and dense forests are being cleared or eroded gradually. For the construction of Amaravati, the new AP capital, and the surrounding ring roads, nearly 15,000 hectares of forest land have been cleared causing wildlife to enter human habitations.
"The Amaravati project is still under an NGT (National Green Tribunal) probe for huge cement and steel structures and the elimination of flower and fruit plantations along the Krishna river. This has increased mercury levels at Vijayawada and Guntur by over 1-2 degrees," said Shivaji, an environmentalist.
Hyderabad's Metro Rail works, the IT corridors and pharma hubs have also taken a huge toll on the greenery. "Tree planting is a joke in political and administrative circles. During the YSR (late Congress chief minister YS Rajashekhar Reddy) regime, nearly 150 crore saplings were planted and Kiran Kumar Reddy (YSR's successor) claimed 25 lakh saplings were planted during his tenure. Now KCR claims a roadmap for 230 crore saplings till 2019. Even if half of these saplings were actually planted, Telangana would have adequate ground water for 10 years and no drought," said TDP legislator and KCR critic A Revanth Reddy.
Part 1:Urbanisation demands see hills sacrificed to whims of mining, industry lobbies
Part 2:How deforestation saved ecologically-sensitive hills in Kerala
Part 3: Ambulance service supplies water to 700 families in Kerala's Kottayam
Part 4: In Kerala's Wayanad, acute water scarcity leading to man-animal conflict
Part 5: Cauvery suffers a slow death as tourism and urbanisation flourish
Part 6:Tamil Nadu's over-dependence on ground water has left it parched
Part 7: Encroachments in elephant corridor lead to human-animal conflicts
Part 8: How one man struggles to help Nallamalla's monkeys survive the summer
Find latest and upcoming tech gadgets online on Tech2 Gadgets. Get technology news, gadgets reviews & ratings. Popular gadgets including laptop, tablet and mobile specifications, features, prices, comparison.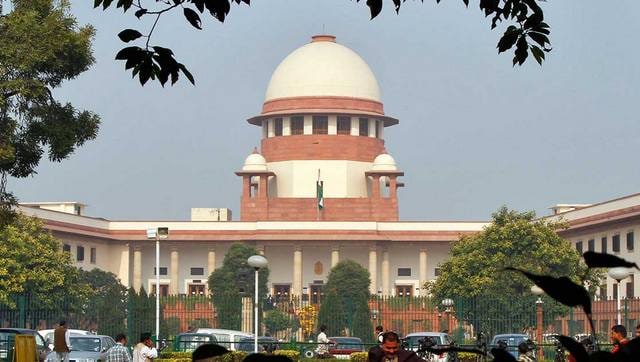 India
The apex court passed the order while hearing an appeal filed by Andhra Pradesh government against the 15 September order of high court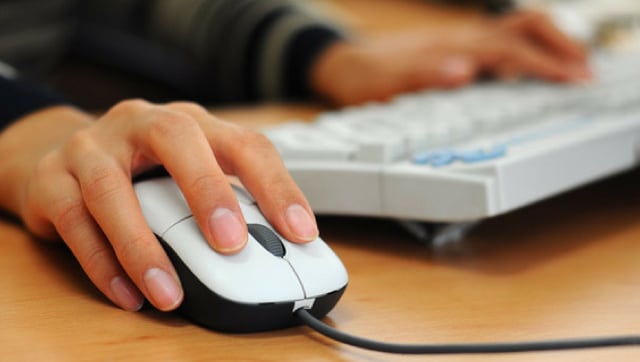 India
TNFUSRC had conducted the written exam in online mode on 8 and 16 March and the final answer key was released on 9 November
India
In his address after laying the foundation stone for various infrastructure projects in Tamil Nadu, Shah said Narendra Modi has "waged a battle to end dynasty politics and corruption"