DP Singh is new UGC chairman: Former NAAC head must address policy ad-hocism, restore transparency to higher education
DP Singh, the new UGC chairman, must try & fulfil its mandates of allocating funds for university development and promoting quality of teaching & research.
The Narendra Modi government has, after an extensive search spanning over a period of eight months, decided to elevate the director of National Assessment and Accreditation Council (NAAC), DP Singh, as the new chairman of the University Grants Commission (UGC). The Commission is mandated to realise the twin objectives of allocating funds for university development as well as to promote quality of teaching and research.
Universities and colleges that enrol over 30 million students for post-secondary education are expected to produce educated, trained and skilled youths who can effectively function in the globalised knowledge economy to enable the country to reap the benefits of 'population dividend'.
Improving quality and fostering excellence in the performance of institutions is a critical challenge that the policy-makers must address under the aegis of UGC. A concerted effort should be made to rectify the deficiencies in our higher education systems, especially in respect of the governance and funding of most universities. They suffer from ad-hoc approaches adopted by the government to deal with such critical issues as maintenance of a standard of higher education and financial support for upgrading infrastructure including academic and research faculty.
In view of the critical role of university activities, mainly teaching, research and innovation and its impact on the productivity of resources and competitiveness of the economy, an attempt is made below to identify the priorities and challenges before the new chairman of the UGC.
Quality assurance in higher education
International comparisons on the bases of such parameters as access, equity, funding and quality demonstrate that India is lagging far behind in promoting the high quality of relevant education among the universities and colleges, which is why none of the universities qualifies for inclusion in the top performers of the world.
At least, three-fourths of universities have not gone through the process of accreditation. They are producing 'unemployable graduates' on a massive scale, which is causing huge wastage of resources. Research and development activities are at the low ebb that does not support creativity and innovation, which are critical for surviving in global competition. It is urgent therefore to strengthen all the higher education institutions (HEIs) to effectively respond to the societal aspirations for higher learning and earning in the knowledge economy. Specifically, the following measures need to be applied by UGC:
Of the central universities (40), at least fifty percent of them are hardly operationalised to the fullest capacity in terms of required infrastructure, including staff as per the UGC's guidelines. As high as 35 to 45 percent faculty positions are perpetually vacant for the last several years. Not only quality of education suffers but also the intended educational benefits are not reaching to the people of the regions wherein these universities have been established.
The 'deemed to be universities' (DUs) (123) have largely been established under private management, on the recommendation of UGC u/s 3 of the UGC Act to the Central government. On the grounds of unacceptably lower standards of teaching and research, commercialisation of education and rampant corruption in admissions and recruitment of staff, the 'Tandon Committee' questioned the credibility of a large number of DUs.Unfortunately, UGC has not been carrying out a mandatory inspection of these institutions to ensure academic quality. In fact, the UGC has failed to seek compliance with regulatory provisions as most DUs are owned and managed as 'family businesses' by influential political leaders and business houses.
Likewise, the state governments have encouraged the private sector to establish unitary universities (over 350) for augmenting opportunities for higher learning. The establishment of private universities and colleges is viewed as a profitable venture. UGC has not been able to enforce the relevant guidelines for maintenance and promoting quality teaching and research.UGC must expedite the process of identifying public and private HEIs for providing administrative and financial support in a strategic manner, as already announced by the government three years ago. This task of identifying the 'institutions of eminence' may be taken in a mission mode so as to accomplish it at the earliest.
NAAC, a subsidiary body of UGC, must also speed up the system of institutional approval and accreditation. The process of accreditation must be expeditiously carried out for promoting academic and financial accountability of the institutions. Only 32 and nine percent universities and colleges are rated as 'A' grade.Until all the eligible institutions are accredited by NAAC, the HEIs may be asked to prepare and put the self-assessment reports in public domain, preferably, on the website, so that the stakeholders are empowered to make an informed decision about the choice of credible courses of studies offered by different HEIs.
Open and distance learning (ODL) institutions, which enrol one-third of students in higher education, offer huge opportunities for providing low-cost education to anyone and anywhere. However, the offer of programs in such institutions lack quality assurance and most dual mode universities make huge savings that are utilised for subsidising conventional education.There is thus inequity in financing ODL institutions without assuring the quality of relevant programs. Quality of education is unduly jeopardised for a petty financial gain, which the system offers due to considerable economies of scale. Unfortunately, UGC, as a regulator, has been oblivious to the lack of quality and efficiency in the functioning of ODL institutions, including all the fourteen Open Universities.
The interface between university and industry is critical not only for sharing of technical expertise and financial resources but also for improving the overall productivity of the respective sectors. The progress made for promoting interaction between industry and academia has been tardy due to lack of government's pressure for promoting cooperation and coordination of activities between HEIs and industry-business entities. UGC must create conducive conditions for a healthy cooperation between industry and academia. And, the government must enforce it.
A merit-based admission policy, such as the national eligibility and entrance test (NEET), would not only contribute to quality enhancement but also go a long way in eliminating the scourge of corruption in the education sector, particularly the practice of accepting 'capitation fees' by the management of private institutions. The Banks would be keen to sanction loans to meritorious students who join accredited institutions, whose graduates easily secure jobs and repay the loans.
Funding of higher education
Performance and accountability of HEIs should be the main criteria for funding various programs, lack of which is chiefly responsible for the unacceptably lower quality of teaching and research in higher education. This has resulted in growing size of underemployed or unemployable graduates.
While the norms and criteria of funding comparable programs widely differ for all the central sector institutions that are largely subsidised, the cost burden on students in self-financing universities also differs due to variation in unregulated tuition fees and other charges.Students from economically deprived groups naturally suffer more than others due to unequal opportunity for learning.
The mechanisms of funding must, therefore, be reviewed to evolve strategic approaches to transform higher education such that entrepreneurial education, training, research and innovation could be effectively promoted so that every graduate can effectively function in the knowledge economy; and, to equalise opportunities for higher education across the regions and socioeconomic groups.
The following may be considered:
The government support for the development of higher education and research is less than one percent of the GDP. Fiscal policy should, therefore, be articulated to explore alternative means of financing HEIs so that quality of education is not compromised. The central government's budgetary policy should take into account the financial needs of private HEIs; and, accordingly, allow for raising long-term concessional loans for infrastructure development, since activities of HEIs are critical for ensuring overall productivity of resources and competitiveness of the economy.
Quality of higher education has to be improved by investing more for modernisation of infrastructure, rather than thinly spreading limited resources on populist programs, such as the creation of new universities without operationalising the existing ones.
The functioning of private HEIs, mainly the aspects of sources and methods of financing their activities, should be monitored to arrest both the growing commercialisation of education and deterioration in the quality of teaching and research.
The UGC was expected to do more than what it has achieved to salvage the HEIs from perpetual obsolescence. In the era of declining or stagnant government support for higher education, articulation of an efficient funding policy is urgently called for supporting and strengthening HEIs, which are critical for shaping the destiny of the society and economy.For instance, the central government has collected Rs 83,497 crore on account of secondary and higher education cess, since 2007 to 2017 but it has utilised merely 7.73 percent, which reflects the lackadaisical approach and attitude of the government towards the development of higher education and research.
Moreover, under the Rashtriya Uchatar Shiksha Abhiyan (RUSA), HRD ministry has withdrawn UGC's grants to the extent of fifty percent and has directly taken the initiative to improve access and quality of higher education in the states' sector. Unfortunately, one-fourth of the total allocation has been utilised in the last five years. Clearly, available funds have not been utilised for the purpose for which budgetary allocation was made.
An overall trend in funding higher education indicates that there is a gradual shift towards greater reliance on students' fee contributions, which in turn is supported by easily available students loans. At least, ten percent students, over three million, avail of loans for pursuing their technical and professional education. Students' (consumers) oriented approach to offer courses of study and recovery of educational costs should be evolved, as discussed below.
The scope of fiscal concessions, such as tax incentives for investment in education by the students, parents and other donors, should be made duly attractive. Specifically, the following tax incentives to students and parents may be considered:
Currently, the only deduction of interest is allowed under Section 80E of the Income Tax Act. Deduction of Principal Loan Repayment should also be allowed as a deduction under section 80E as is currently permitted for home loan repayments u/s 80C of the Income Tax Act.
Currently, the only deduction of Tuition Fees is allowed under Section 80C. Deduction of expenses other than Tuition Fees relating to education should also be allowed as a deduction under section 80C
Student loans
The social and private benefits of higher education support the case for a continued mix of private and public funding. A successful and effective partnership between public and private sectors would, however, depend on students' friendly Income Contingent Loan (ICL) policy, which is designed with two purposes in mind: One, for those students who wish to avoid up-front payments, they ensure that education can remain free during the period of study; and two, the entire amount of loans should be fully income contingent, rather than mortgage based. ICL policy is considered superior to the existing students' loan scheme, which is regressive.
'For-profit' institutions
The contemporary educational scenario in its larger part is regarded as a lucrative business. The current legal ban on 'for-profit' institutions has hardly prevented private institutions from extracting profits albeit through non-transparent and possibly illegal means.
If profit-making is allowed to incentivise investment in higher education, the demand for quality education and skills development could be met by aligning educational objectives and the fiscal incentives determined by the market forces.
The education sector has attracted a large number of investments, from the entrepreneurs and industrialists. The unprecedented investment in the education sector, although termed as a philanthropic and charitable activity by the investors, needs careful scrutiny, because there is a tacit acceptance of the prevailing system of charging capitation fees by private institutions, for profit making.
A separate window for channelising funds into the education sector 'for-profit' may, therefore, be opened, to attract domestic and foreign investors, in select areas of studies having a significant bearing on entrepreneurship development and high earnings in modern industry and business organisations.
The regimes of direct taxes and regulatory framework should, however, be such that 'flight-by-night operators' should be discouraged.
In effect, thus, the three major players and service providers, namely the central and state governments, 'not-for-profit' and 'for-profit' private institutions would simultaneously participate and compete with one another for providing a high quality of relevant education at competitive fees and other charges. And, UGC must facilitate it in a transparent manner.
The author is an advisor, Yes Global Institute, and former member University Grants Commission.
Find latest and upcoming tech gadgets online on Tech2 Gadgets. Get technology news, gadgets reviews & ratings. Popular gadgets including laptop, tablet and mobile specifications, features, prices, comparison.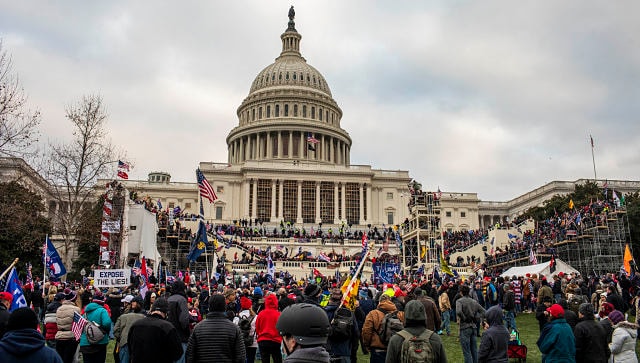 World
A full reckoning will take months or even years, and many lawmakers have called for a formal commission to investigate
India
Governments can ensure that religious processions don't end in violence. For that though, the lives of innocent citizens, especially minorities, should matter to them
India
From the moment she steps out of her home till she reaches her Chepauk office, Aruna Devi requires assistance from passersby at multiple points. "That there is still no policy to cater to something as basic as transportation shows that there is no concern for us," says the Chennai revenue official