'Don't know how we'll manage': Facing drought, villagers in Maharashtra's Marathwada left scrounging for water
This year, Marathwada received 534 millimeters of rain against the region average of 682.9 millimeters
"I have to keep requesting farmers whose borewells have water to give me a few buckets," said Shivaji Mamdage, a senior from Mamdapur Patoda village in Beed district, describing his daily struggle for water. "If one refuses, I go to another farmer. It has become difficult to get water from hand pumps as the groundwater level has gone down. I end up getting 5 to 7 buckets of water once in 2 to 3 days. One family member has to dedicate 6 to 7 hours for this job."
Mamdage is not alone. Most villagers in Maharashtra's Latur and Beed districts are struggling to get water: either for drinking or daily use. Ninety percent of borewells in villages are not functional due to depleted groundwater levels, and even wells have dried up. Hand pumps aren't working either.
This year, Marathwada received 534 millimeters of rain against the region average of 682.9 millimeters: a 22 percent deficit. On 31 October, the Maharashtra government declared 26 districts as drought-affected: all eight Marathwada districts were included. Of 151 talukas declared drought-affected, 47 are from Marathwada. Forty-four of 47 are severely drought-affected while three are in the category of medium drought-affected.
Currently, 965 dams—small, medium and big—show water stock of 22.74 percent, though most of it is dead storage: which means water cannot be drained by gravity and it has to be pumped out.
"Grampanchayat manages to avail water once every 3 to 4 days by taking water from borewells from farmers willing to give us water," said Savita Deshmukh, deputy sarapanch, Patoda Mamdapur in Beed district. "There are over 250 borewells in this village, but only 20 are working: that too when we can pump out water when electricity is available. Farmers also prefer to first water their cattle and use the water themselves. They aren't keen to share and are hoping this will make their stocks last longer."
The village has 3,000 people and over 600 families. Those who can afford it have started buying water. Five hundred litres costs Rs 150. Villagers say rates will keep increasing till December. Deshmukh said, "Farmers from nearby villages who have borewells are selling water. As of now, the government has not acquired all borewells."
For Satyabhama Sunate of Pakharsangvi village in Latur taluka, Latur district, fetching water has become a daily job that takes five to six hours. That's the story of all women in the village. Sunate said, "Grampanchayat avails water from 8 am till 3 pm at the one water tank for a village with a population of 6,000. All women in the village stand in line with their buckets. If a woman leaves the line for some reason, the others remove her bucket. When she returns, she starts yelling. Which is how fights start. This happens many times a day. After spending hours in line, one gets five buckets of water. I have to carry those five buckets home, which is half a kilometre away."
Saraswati Salunke from Latur taluka's Akahrwai village said, "We have to manage drinking, cooking and daily affairs with five buckets of water. All of us have constructed toilets, which require most of the water. It has become a headache. And that's the situation in November. We don't know how we will manage in the coming months." She added, "Since there is no labour work on farms due to no sowing in Rabi season, women are free."
Bhagat Shingan, a senior citizen from Pakharsangvi, said, "The condition of talukas in Latur not listed as drought-affected is the same as ours. Only two talukas out of 10 made the list." Latur's Malvati village is no different. Villager Suman Baile said, "We have to schedule our daily chores depending on when we are at home after getting water. Sometime, we get food after 2 or 3 pm. Sometimes we have to give the children stale food. We aren't even thinking about the quality of water. We purify it using chlorine tablets."
A revenue department official said the government has acquired 244 private wells or borewells. He said, "Two hundred and eighty four water tankers are providing water to 227 villages in five districts." In Beed and Aurangabad, 1,376 and 1,372 villages have been declared severely drought-affected
Find latest and upcoming tech gadgets online on Tech2 Gadgets. Get technology news, gadgets reviews & ratings. Popular gadgets including laptop, tablet and mobile specifications, features, prices, comparison.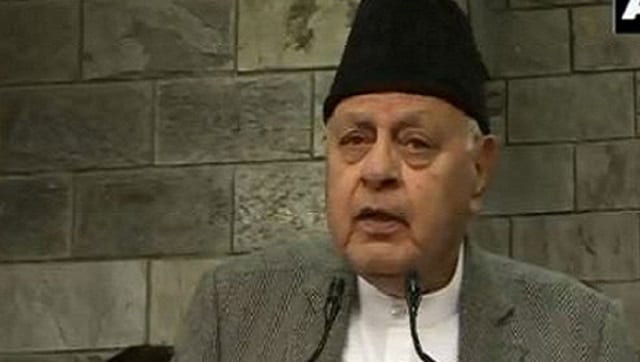 India
The NC president is likely to be in focus since he was under detention during the last two sessions held after the abrogation of the then-state's special status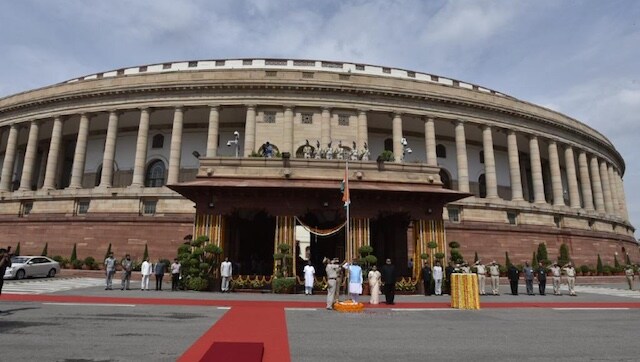 Politics
Parliament's Monsoon Session will begin on 14 September and will conclude on 1 October. As part of precautionary measures, visitors will be restricted and there will be staggered seating in both Houses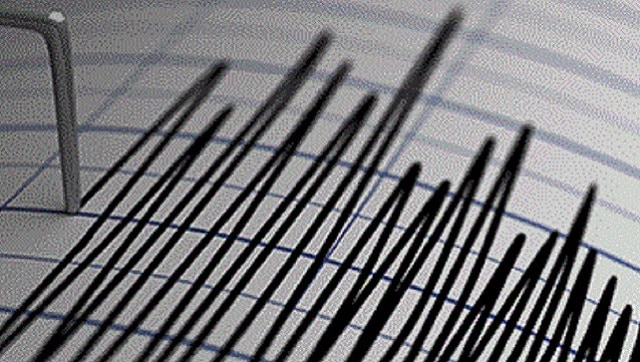 India
The first earthquake of 4.0 magnitude was felt in Dahanu tehsil at 11.41 pm, while the second one of 3.6 magnitude was recorded at 12.05 am in Talasari