Don't compare cloak of secrecy around illnesses of Sonia Gandhi and Manohar Parrikar, says Congress spokesperson
Goa's health minister Vishwajit Rane last month conceded that Parrikar was indeed suffering from pancreatic cancer,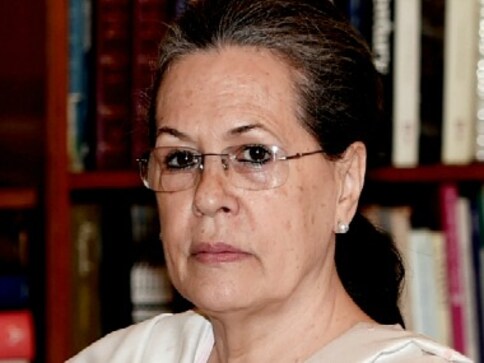 Panaji: The cloak of secrecy surrounding the illnesses of Goa chief minister Manohar Parrikar and former Congress president Sonia Gandhi are not comparable, Congress national spokesperson Randeep Singh Surjewala said on Saturday. He said that while Parrikar is a chief minister of a state, Sonia Gandhi was neither a prime minister nor was she holding a Cabinet post when she suffered from illness.
"Sonia Gandhi was neither the Prime Minister of India, nor was a minister in the Cabinet holding a post (when the illness occurred)," Surjewala told IANS. Surjewala was responding to a question on whether the Congress, which is demanding a medical bulletin and a public disclosure of Parrikar's health status, had been equally transparent when it came to relaying information about Sonia's prolonged illness, when she was Congress president and headed the National Advisory Council that had been set up to advise then prime minister Manmohan Singh.
Surjewala said that only those in positions of power, especially Heads of State, should disclose the nature of their affliction in public interest. "I can have five ailments. I have for example high blood pressure and I take medicine for it, but I had not disclosed it till today, till you asked me. That does not mean that I have to describe every problem that I have in the public domain. It is only when you are holding a position of power and a position of power as the head of the state (that one ought to reveal the nature of illness)," Surjewala said.
The Congress spokesperson, who was in Goa to address a press conference, also alleged that in Parrikar's absence "power-brokers" were running amok and plundering the state's resources, even as he questioned why a regular health bulletin updating the Chief Minister's medical status was not being released. Parrikar is suffering from advanced pancreatic cancer and has been in and out of hospitals in Goa, Mumbai, New York and Delhi for nearly nine months. He returned from New Delhi's All-India Institute of Medical Sciences on 14 October and has not moved out of his private residence for any official event since.
Goa's health minister Vishwajit Rane last month conceded that Parrikar was indeed suffering from pancreatic cancer, even though the state government has refused to release a regular medical bulletin detailing Parrikar's health status. The Opposition, as well ruling coalition allies, have been demanding the resignation of the Chief Minister, claiming that the administration has come to a standstill due to Parrikar's absence.
World
Some Tibetan activists lament what they see as a fading focus on alleged abuses in Tibet amid growing concerns in Washington and other Western capitals about China's expanding military, pressure on democratic Taiwan, and crackdowns in Hong Kong and on minority groups in China's Xinjiang region
Politics
Rahul Gandhi is Congress MP from Wayanad, Kerala. He has been disqualified as a Member of Lok Sabha following his conviction in defamation case over his 'Modi surname' remark
Opinion
When will the Golden Peacock that we award at our International Film Festival in Goa, have the same value as the Oscar?