Doka La standoff: Japan backing India in border dispute with China comes as no surprise
Ahead of Japanese prime minister Shinzo Abe's visit to India next month, Ambassador Kenji Hiramatsu expressed Japan's backing for India in the Doka La border standoff
Ahead of Japanese prime minister Shinzo Abe's visit to India next month, Ambassador Kenji Hiramatsu expressed Japan's backing for India in the Doka La border standoff with China on Friday. Tokyo's continued support to India and efforts to minimise China's expansionist designs do not come as a surprise because Japan has itself been at the receiving end of a territorial row over the Senkaku/Diaoyu islands. Moreover, the growing bonhomie between India-Japan warrants that sort of support in this kind of crisis.
Stating that Tokyo has 'been watching the situation very closely', the ambassador appeared to justify and support New Delhi's position by saying, "We understand that India is involved in this incident based on bilateral agreements with Bhutan."
"What is important in disputed areas is that all parties involved do not resort to unilateral attempts to change the status quo by force, and resolve the dispute in a peaceful manner," he said.
Japan is no stranger to such efforts, particularly involving China. Tokyo has repeatedly warned the Chinese about their deteriorating ties over the Senkaku Islands. While China claims that they were aware of the islands from the 15th century, the Japanese contend that when they surveyed the island in the 1800s, they were uninhabited and showed no signs of Chinese occupation.
China's way of expansion is the same everywhere. Similar to sending troops at the trijunction in Sikkim, it has also been violating the island boundaries by sending both military and fishing ships into the Senkaku waters, as International Policy Digest pointed out. Tensions between Asia's two largest economies have risen since Japan noticed Chinese vessels and other government ships sailing near the disputed island.
In the face of such expansionist attempts by the Chinese, Japan's support to India, who is stuck in a similar situation to maintain the power balance was to be expected.
Former law minister Ashwani Kumar hailed India-Japan ties on Friday, saying, "India and Japan seek harmony and friendship with all our neighbours, with all the countries. India and Japan's engagement is an example of a special, strategic and global relationship in all its dimensions."
The US and Japan have ncreasingly enhanced defence ties with India in recent times with regular military drills together.
India and Japan have also finalised their nuclear deal taking the ties between the two countries another leap together. The landmark civil nuclear cooperation deal between the two countries provides for collaboration between their industries came into force after six years of negotiations this year. The civil nuclear cooperation agreement was signed in November 2016, during Prime Minister Narendra Modi's visit to Tokyo.
"No friend will matter more in realising India's economic dreams than Japan. We have made enormous progress in economic cooperation as also in our regional partnership and security cooperation," said Modi after signing the deal.
India-Japan partnership has witnessed several significant strides especially since 2006. During Abe's visit to India in December 2015, both countries signed a joint statement on 'India-Japan Vision 2025'. The two prime ministers underlined the need for closer coordination and effective communication, bilaterally and with partners, to address existing and emerging challenges in spheres of security, stability and sustainable development.
Hiramatsu in an earlier speech had hailed the broadening partnership between India and Japan, saying while India strikes Japan as a young and vital emerging market, Japan has the technology that India needs in numerous sectors. He mentioned the Malabar naval exercises and pointed out how Japan has become a regular participant in the exercises.
India, Japan and US conducted the naval exercise this year amid growing tension with China. As the warships left Chennai and maritime surveillance aircraft of the Indian and US navies, China also began deploying personnel of its PLA-Navy to Djibouti, a naval base on the Horn of Africa.
Beijing has always regarded the Malabar exercises as an attempt to check mate its rising military clout. The Chinese media believes that the US, India and Japan are ganging up against Beijing.
It is probably prudent for India to have stronger ties with middle powers like Australia, Canada, France, Germany, Israel, Japan and South Korea at a time when the United States' global influence is not at an all-time high.
Japan and Australia are integral to India's aspirations of becoming a net security provider, as The Diplomat article points out. Along with India and the US, Japan and Australia constitute the "strategic diamond" promoted by Abe. They can be critical to the US-India Joint Strategic Vision for the Asia-Pacific and Indian Ocean Region, signed by Modi and then US president Barack Obama in January, and to India's own strategic influence in Asia.
India and Vietnam are also reportedly teaming up to check China's ambitions to control the South China Sea. Reuters reported that Vietnam granted Indian oil firm ONGC Videsh a two-year extension to explore oil block 128.
Japan has also been deeply involved in several infrastructure projects in India like the Delhi-Mumbai Freight Corridor, the Delhi-Mumbai Industrial Corridor, the Chennai-Bengaluru Industrial Corridor, metro projects in Chennai, Bengaluru, Delhi, Mumbai-Ahmedabad high-speed railway, setting up of several Japanese industrial townships.
Contending China's claims over the South China Sea, India had said that it supports freedom of navigation and over flight through the disputed waters based on the principles of international laws. Last year, an international tribunal at The Hague had ruled in favour of Philippines, concluding China has no legal basis to claim rights to the bulk of the South China Sea.
Minister of state for external affairs VK Singh had said, "India believes that States should resolve the disputes through peaceful means without threat or use of force." This is oddly similar to Japan's statement on the Doka La standoff. This show of support from its Asian neighbour seems to have been reciprocated by Tokyo in its Friday's statement. While fighting the same force and trying to maintain a regional balance in Asia, Japan's unequivocal support to India was a given.
With inputs from agencies
World
To his supporters, the 50-year-old is a secrecy-busting journalist who exposed US military wrongdoing in Iraq and Afghanistan. But US prosecutors claim Assange put lives at risk when he helped intelligence agent Chelsea Manning steal diplomatic cables and military files which Wikileaks later publish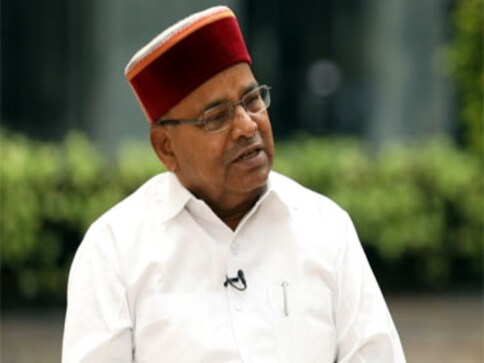 Politics
From governors to tribal leaders and even a former Lok Sabha speaker, the BJP has a glut of candidates to choose from and much to ponder while making its choice
World
Built by China State Shipbuilding Corporation Limited, the Fujian has a displacement of more than 80,000 tonnes and is equipped with electromagnetic catapults and arresting devices