Sikkim standoff: China will look to exploit any chinks in India-Bhutan stand on Doka La
As the Doka La standoff continues, the endgame for the three nations looks increasingly vague.
The Sikkim standoff continues to fill newspaper pages and news TV debates. What started off as a military intervention has now taken on shades of a full-blown diplomatic row as neither country seems ready to back down.
Just on Tuesday, China questioned the logic behind India's persistent presence in a territory which it has no claim to. It described as "ridiculous and vicious" India's logic that Chinese road building was a threat to India. It insisted that should it choose to send its troops into Indian territory, it would lead to "utter chaos". China also said the only way to end the standoff is if India unconditionally withdrew its troops from the area.
The Chinese statement could be seen as a response to Union Home Minister Rajnath Singh's statement on Monday, where he said that while India had no expansionist ambitions, it was still capable of protecting its borders. He had also hoped for a positive move from China in order to solve the Doka La standoff.
The situation in Doka La has not seen much change since Indian soldiers pitched tents in the area and the Chinese stopped construction. Even the villages which will be the first in the line of fire, should the conflict escalate, are not too concerned. Further, while foreign media has portrayed the standoff as a conflict between two nuclear-armed States, the most recent skirmish between the two saw stones being used as the weapons of choice.
China has kept the heat on
On the higher planes of international diplomacy though, China's statement has kept the heat on. Earlier in August, People's Liberation Army (PLA) analysts had said there would be no compromise on the issue. They had then too demanded unconditional withdrawal by India as the only way of ending the dispute.
However, India too is stuck into the conflict as withdrawing now would be seen as a sign of weakness. This was explained by Business Insider, which cited analysts at BMI research as saying, "The Modi administration will be unwilling to back off as it presents itself as an advocate of a strong India, and a sudden withdrawal of its troops may be harmful to its public image. Moreover, India could use this incident to sign more weapons deals with the US, which would help it to secure its eastern flank against China in the future."
According to The Indian Express, it would still be possible for the troops to stay there as they are accustomed to the weather and logistics is not a problem. However, the Business Insider report says that the onset of winter could give both sides a plausible excuse to end the standoff.
Further, while the proximity of Doka La to the Siliguri corridor has been given as the reason for the standoff, Asia Times insists that there could be another reason for the conflict. It says that China's actions are in fact a way to drive a wedge between India and Bhutan. Bhutan has long depended on India and the relationship has been cemented by treaties signed in 1949 and 2007. However, China increasingly sought to counter India's influence in Bhutan by deploying soft diplomacy of sending circus artists, acrobats and footballers to the Himalayan nation.
China's actions have resulted in India increasing its military presence in Bhutan, where India's military presence is a politically sensitive issue, according to the report. And if Bhutan chooses to lessen its dependence on India, it could work out a deal with China which could be detrimental to India's interests.
India clearly does not want the situation to escalate, says The Tribune. Its reaction has been much quieter than the blustering rhetoric which has emanated from the Chinese side. Over and above the statements made, China has suspended the Kailash Mansarovar Yatra as well as cancelled a visit of Indian journalists to Tibet.
Thus, while India has maintained the necessary presence on the ground, it has refused to match China's rhetoric.
The endgame
Caught in the midst of the two Asian powerhouses, Bhutan would ideally want a quiet return to status quo before 16 June, as per The Diplomat. This is problematic for India as it has publicly committed to solving tri-boundary disputes in consultation with third parties. Also, while India has also been careful to portray its intervention as part of its obligation to Bhutan, the tiny nation did not mention India even once in its sole public statement on the matter.
There could thus be a slight deviation between India and Bhutan's interests which China might look to exploit. According to the report, the Chinese might well be defining a win, less in terms of building the motorable road and more in terms of seeing India blink first. Further, as there is an understanding that neither nation is interested in a full-blown war, the major issue really is how to end the standoff without losing face.
India for its part needs to handle the matter delicately as its relations with both Bhutan and China hang in the balance. This is the first time that Indian forces have engaged China in a third country and India's actions must be in close consultation with Bhutan. The narrative must be of India and Bhutan uniting against Chinese aggression or otherwise it will be easy to portray India as using Bhutan for its own gains, according to The Tribune.
Finally, the relations between India and China are going through a clear change. While China has resorted to aggression, the numerous interactions — diplomatic, military and economic — between the two nations mean that India would do well to temper its firmness of resolve with a smattering of pragmatism.
India
The Maharashtra chief minister made this suggestion in a virtual meeting held by the prime minister on Friday during which he took stock of the coronavirus situation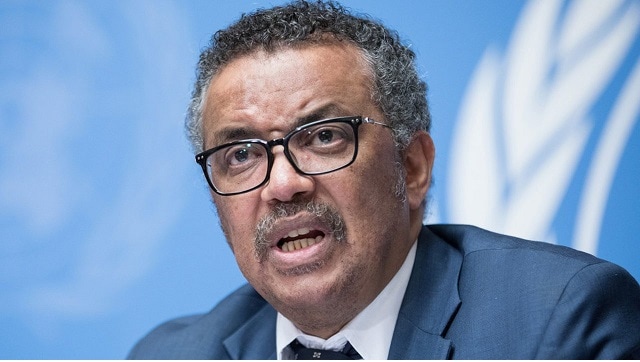 World
The World Health Organisation has warned against mixing shots without studies to support the decision, and it is urging restraint on booster shots
Politics
After years of "will-he-won't-he", the Tamil Nadu superstar on Monday once again announced that he will not be entering politics and the Rajini Makkal Mandram (RMM) will carry out welfare activities