Doka La border disengagement: Renewed Chinese belligerence not ruled out; India must keep its guard up
It would be best for India to step up infrastructure and other preparations for any sort of renewed belligerence from China after Doka La.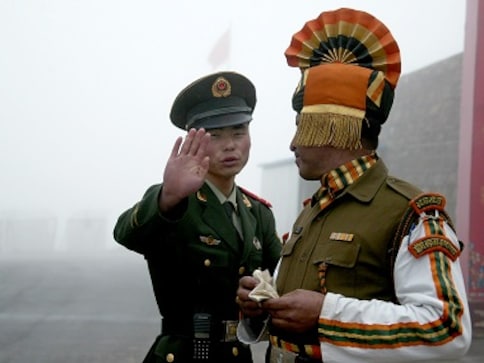 The disengagement of Chinese and Indian troops at Doka La, where they had been engaged in a faceoff for almost three months, is a welcome move. It is no reason to rest easy though. It would be best to step up infrastructure and other preparations for any sort of renewed belligerence from China.
India's long Himalayan border with China is not mutually agreed. The biggest problem areas are Arunachal Pradesh, which China calls southern Tibet, and Jammu and Kashmir – China occupies a third of that state.
A strategic analysis must be based on how to respond to the China-Pakistan axis. With regard to their agendas and strategies towards India, neither country should be viewed as independent of the other. They operate in tandem.
1965 war parallels
Given China's extraordinary belligerence over the past couple of months, one should analyse what might lie ahead in light of what happened in 1965, when Pakistan waged war against India. Pakistan had stepped up border shelling from July 1964, and engaged in skirmishes with the Indian Army in Kutch in April 1965 before trying to take over Jammu and Kashmir.
Regular Pakistani troops in disguise were among the large numbers of infiltrators who entered the Valley in July that year. Then, the Pakistan Army tried to cut off the highway near Samba in the first week of September. It was only after the Indian Army struck at the heart of Pakistan near Lahore that a ceasefire was agreed.
One might view the Doka La standoff over the past three months as a parallel to the Kutch incursions of 1965. In that light, India should be prepared for bigger operations from the China-Pakistan axis.
Given China's preoccupation with the BRICS summit next week, and the onset of winter soon after, an attempt by China to take over more territory across the Himalayas is unlikely this year. But India should make the best preparations possible for next spring. China and Pakistan could target Jammu and Kashmir next summer.
Test of nerves
The disengagement marks a success for the nerves of India's security managers. In back-channel talks, Chinese interlocutors have made this proposal for a simultaneous withdrawal since July. The proposal included a promise not to continue to build a road in Doka La.
The Indian government did well to hold out until the weather would make it impossible for the Chinese to resume road construction at Doka La this year – even if it wanted to break its promise. Supply lines to Chinese troops posted there will also be increasingly strained after mid-September.
Chinese posturing
Not surprisingly, the Chinese have projected the disengagement, which was announced on Monday morning, as withdrawal by India. President Xi Jinping is focused on winning support for his re-election, and the election to various posts of his loyalists, when the Chinese ruling party Congress meets a couple of months later.
The Congress meets once every five years. Xi wants to use this Congress to strengthen himself even more, both domestically and globally.
Part of the global domination he seeks is an acknowledgement that China is an economic and military superpower. He might calculate that humiliating a major international power such as India would be a major feather in his cap, ensuring his place in Chinese history.
​
CPEC focus
The China-Pakistan axis has another priority, to seal their control over the areas of Jammu and Kashmir through which the China-Pakistan Economic Corridor (CPEC) passes – if not expand those areas.
The Chinese media, academics, and government spokespersons have used the standoff in Doka La to make specific arguments backing Chinese interference in Kashmir – possibly at the invitation of Pakistan. These threats should be taken seriously.
This winter will be a crucial opportunity to make full-out preparations to show the China-Pakistan axis that further belligerence next year would be costly. It is also an opportunity to step up diplomatic efforts to counter the axis in chanceries across the world.
Explainers
The  9.8 per cent salary hike expected for Indian employees is higher than Asian counterparts such as China (5.5 per cent), Vietnam (8 per cent), Thailand (5 per cent), Singapore (4 per cent), Philippines (5.5 per cent), Indonesia (7 per cent), Malaysia (5 per cent) and South Korea (4.5 per cent)
World
India emerged as the top bilateral lender to Sri Lanka in 2022 as the island nation declared bankruptcy and defaulted on its $51 billion foreign debt. Despite Lanka's growing ties with China, New Delhi has helped Colombo tackle the unprecedented economic crisis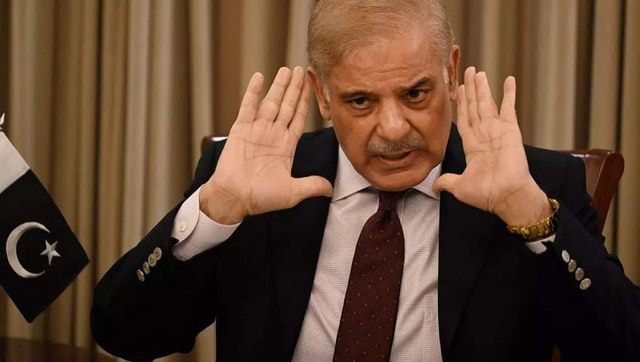 Explainers
Pakistan's dire economic situation just keeps getting worse with reports of its forex reserves being at the lowest in nearly a decade. There is food inflation and an energy crisis, and debt is rising. Now, some are worried Islamabad might go the Colombo way