Reports of Rs 2,000 note bleeding colour have gone viral; we find out if it is really true
Turns out, that the currency note was indeed designed to lose colour when rubbed or washed in a liquid. Here are some other exclusive features of the new 2000 Rs note
In the debate over black and white money, netizens took to the streaks of pink as selfies with the new Rs 2,000 notes did the rounds. The unusual colour of the new banknote had been the butt of many memes on social media and the news of it bleeding colour just added to the noise. Experiments proving that the note was made of 'indelible ink' became popular on the internet, so much so that one of the top trending videos on YouTube was an experiment which proved that the note did not bleed colour.
This video has over 8.9 million views at the time of writing this report. The publisher claims "our new 2000 rupee note is well made and it can overcome liquid." Several other experiments have surfaced where the mint banknote is put to bizarre sessions of washing and scrubbing, only there is a small problem with these videos.
Turns out, that the currency note was indeed designed to lose colour when rubbed or washed in a liquid. If you have tried to wash your note and found that it is losing colour, there is no need to worry as according to Shaktikanta Das, Economic Affairs Secretary, it is one of the proofs that the note is a genuine legal tender, according to NDTV. 
Exclusive features of Rs 2,000
Apart from the bleeding colour, the size of new Rs 2,000 banknote is also different. It measures 66mm x 166mm and appears a pale magenta in colour. Just like the previous currency notes, this also features a potrait of Mahatma Gandhi in the front and a motif of the Mangalyaan in reverse, depicting the country's first venture in interplanetary space.
Animal motifs are also imprinted right under the Mangalyaan on the banknote. It also has other designs and geometrical patterns aligning with the overall colour scheme. The security thread has three words — "RBI" "Bharat" and "2000" imprinted on it with the thread changing colour from green to blue when tilted. The Rs 2,000 note features seven bleed lines and a rectangle as an identifying shape.
World
"Love is in the Bin" is being offered by Sotheby's in London, with a presale estimate of $5.5 million to $8.2 million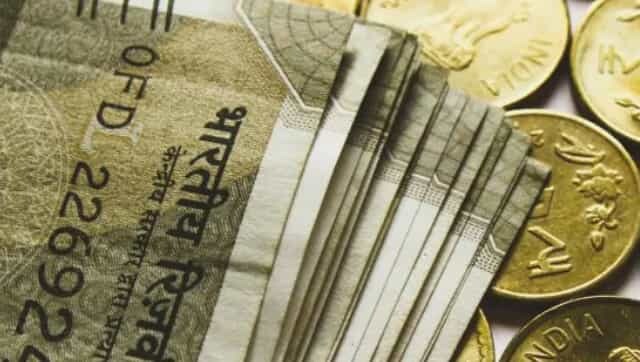 Business
At the interbank forex market, the local unit opened at 75.05 against the greenback and witnessed an intra-day high of 74.95 and a low of 75.17 during the day trade