Does Right to Freedom of Religion extend to wearing religious headgear during sporting event, Supreme Court asks Centre
The Supreme Court recently sought a reply from the central government on a PIL to formulate guidelines to exempt turbaned Sikhs from wearing any other head-gear during sporting events.
The Supreme Court recently sought a reply from the central government on a PIL to formulate guidelines to exempt turbaned Sikhs from wearing any other head-gear during sporting events. The PIL was filed by a petitioner (Sikh) after he was disqualified from a cycling event for refusing to wear a helmet. The petitioner's case is that the guidelines would help protect the fundamental right to freedom of religion of the Sikh community under Article 25 of the Indian Constitution. The PIL raises an interesting issue, namely, whether the scope of the right to freedom of religion extends to wearing religious head-dress (to the exclusion of any other head-dress mandated by law or rules in case of sporting events).
Is wearing a turban an essential part of the Sikh religion?
While hearing the PIL in the instant case, a question raised by the division bench was whether it is obligatory in Sikhism for a male to wear a turban, or would it suffice if he merely covers his head. Whether a practice or custom forms an essential part of a religion is often decisive for a court in deciding whether it is protected under Article 25. Under the 'essential religious practice' test, only the practices or beliefs which are essential to a religion are protected. For instance, the Supreme Court in the Sabarimala Case considered whether the exclusion of menstruating women from the Sabarimala temple was an 'essential religious practice' under Article 25. If yes, the ban on entry of women in the Sabarimala temple would be upheld as right to freedom of religion.
In 1958, the Supreme Court decided a challenge to the prohibition on cow slaughter during Eid-ul-Azha in Mohd. Hanif Quareshi versus State of Bihar (popularly known as the cow slaughter case). The court held that Muslims did not have a fundamental right to cow slaughter in this case under Article 25, on grounds that it was not essential in Sharia Law to sacrifice only cows and other animals could be sacrificed instead. In 2016, the Bombay High Court applied the 'essential religious practice' test in a case involving a ban on entry of women in the inner sanctorum of the Haji Ali dargah.
In the instant case, for the petitioner to establish a violation of his fundamental right under Article 25 (due to the requirement to wear a helmet in place of or in addition to the turban), he would have to satisfy the court that wearing the turban forms an essential part of the Silk religion and is not optional or an alternative to other ways of expressing his Sikh identity.
The turban (called dastaar or pagri) became a symbol of Sikh identity under Guru Gobind Singh, the 10th and last guru of Sikhism. Guru Gobind Singh introduced the five Ks or articles of faith to be followed by followers of Sikhism. Principal among the 5 Ks is 'kesh' or the requirement that a Sikh maintains uncut hair in a turban. As Sikhism was founded in the 15th Century by Guru Nanak (the first Sikh guru) and the turban was introduced nearly two centuries later by Guru Gobind Singh, one might argue that the turban was not historically an essential part of the Sikh religion. However, the turban today is recognised as the most prominent identity of a Sikh man and Guru Nanak himself wore a turban.
Laws in India & other jurisdictions allowing special exemptions to Sikhs wearing turbans
Section 129 of the Indian Motor Vehicles Act, 1988 exempts turbaned Sikhs from wearing helmets while driving or riding on motorcycles. Interestingly, even Sikh women are exempt from wearing a helmet while driving or riding pillion on a two-wheeled vehicle according to a 2004 Supreme Court ruling. Under the Delhi Motor Vehicles Rules, 1993 it is optional for Sikh women to wear helmets while driving or riding pillion on motorcycles.
Other jurisdictions too have special legislative provisions in place for turbaned Sikhs. For instance, Rule 83 of the Highway Code (the code governing all road users in the UK) exempts Sikhs from wearing protective helmets on two wheelers.
Under Sections 11 and 12 of the UK Employment Act, 1989, turbaned Sikhs are exempt from any requirement to wear protective head gear at a workplace except in cases involving hazardous tasks such as fire-fighting or when dealing with hazardous materials. In cases where a turbaned Sikh willingly chooses to forego protective head dress, the liability on the employer or person responsible for health and safety is limited in case of accidents.
In 2007, the US Transportation Security Administration (TSA) passed regulations allowing Sikh men to keep wearing their turbans during security screening at airports. Under the TSA rules, the security staff can request removal of the turban only in exceptional circumstances — where the person being screened does not pass the metal detector test or 'after a pat-down when a concern has not been resolved'; in such cases, the traveller has the right to a private screening area when removing the turban.
Right to freedom of religion versus liability to ensure safety of sportsmen
In the instant case, the organisers of the sporting event refused to let the petitioner participate in the competition without a helmet as the organisers deemed it unsafe to ride without a helmet. Safety of sportsmen could arguably be a valid ground for the organisers to refuse to relax rules regarding head dress in sports competitions. In 2013, the Quebec Soccer Foundation refused to allow Sikh soccer players to compete in their turbans due to safety concerns. In March 2014, FIFA (the international governing body for football) lifted the ban on head-covers, allowing players to wear turbans and hijabs while competing. Likewise, the International Basketball Federation (FIBA) which earlier banned basketball players from wearing head-dress (including turbans and hijabs) while playing, lifted the ban in May 2017.
The athletes who are unable to participate in sports competitions often feel discriminated against when they are banned from competing in sports because of prohibitions on their religious head-dress. The right to freely practise one's religion must extend to wearing religious symbols in sports competitions especially since world sports organisations are already recognising this right. A better approach for organisers of sports competitions in India would be to let athletes compete at their own risk (if athletes refuse to wear protective head-gear on religious grounds) instead of banning the athletes completely from participating.
The author is an LLM candidate at University of Cambridge
Find latest and upcoming tech gadgets online on Tech2 Gadgets. Get technology news, gadgets reviews & ratings. Popular gadgets including laptop, tablet and mobile specifications, features, prices, comparison.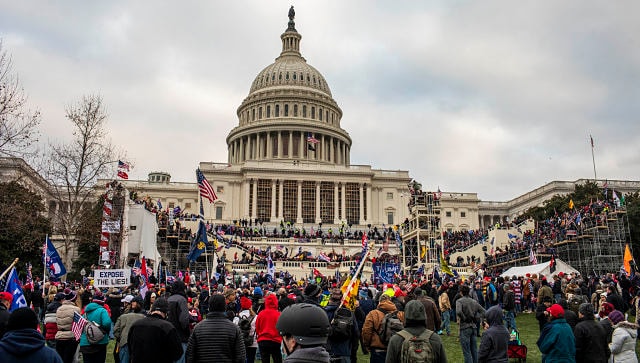 World
A full reckoning will take months or even years, and many lawmakers have called for a formal commission to investigate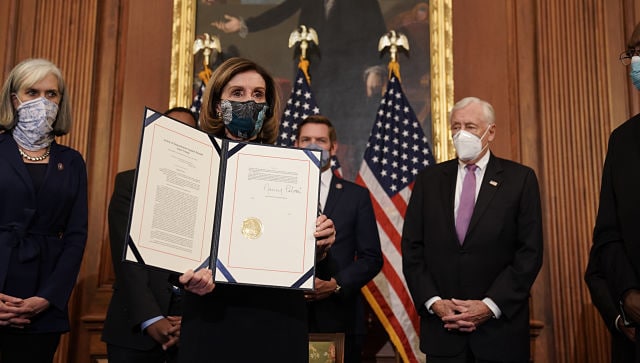 World
While the House moved with remarkable speed to impeach Trump, a Senate trial to determine whether to remove him cannot begin until 19 January, his final full day in office
India
Tapestry Pooling, the initiative developed by the team from Mumbai, is today a finalist in the Open Innovation Track of the $500,000 XPRIZE, a worldwide COVID-19 testing competition