Does form-filling give us better security? DD thinks so
A Doordarshan effort to screen its employees for terror links is another futile effort that will have more costs than benefits.
Rule one for India's security apparatus is to ask everyone to bolt the stable door after the horse has bolted. Rule two is to force the whole population to jump through hoops to prove that it is not likely to be guilty.
Thus, after the misuse of cellphones to perpetrate terror attacks, the entire mobile-owning population had to have its IDs and addresses reconfirmed. Bank accounts now have KYC (know your customer) norms that can only give pleasure to copier makers. After it was found that some terrorists were staying in leased apartments, all lessees now have to go through a police verification process. After some maid-servants or domestic help were found burgling homes and bludgeoning their aged employers, Mumbai's domestics need police registration and verification. This will, of course, not stop crooks' intent on becoming maids or household help from using forged documents and bribes to get a foot in the door.
More recently, after it was discovered that a Doordarshan professional had probably helped Iranian terrorists to attack an Israeli defence attache's car in Delhi, every DD part-timer and professional is now being profiled for his religious, caste and other linkages. Journalist Mohammed Ahmed Kazmi, an Urdu news bulletin anchor, was arrested recently on charges of abetting the 13 February bomb which injured the attaché.
According to DNA newspaper, DD has now introduced a five-page verification form which asks "casual editors and editorial assistants to disclose if they were originally residents of Pakistan. They are also required to furnish the address in that country and the date of migration to India." It is as if ideological affiliates for terror can be found only in Pakistan.
The newspaper, however, quotes SM Khan, DD's Director-General (News), as saying the verification process was nothing new. "Like any government organisation, the forms have been issued to verify antecedents, check backgrounds of employees for long-term contracts. Further, since they are not on regular payrolls, many of them leave and are replaced by new ones. This is an exercise to take stock of those working with us in the news rooms."
Three points can be made.
Prima facie, the kind of questions put on the verification form is not too different from what you would find while applying for a new passport or foreign visa. So the fact that DD is putting in place employee checks is not any special form of discrimination, unless it is being inflicted only on a section of employees.
Secondly, the utility of such detailed form-filling is doubtful unless the data is put into a system and cross-checked with other databases. Currently, most police databases are manual, and even those that are computer-based are not networked enough for cross-verification.
Thirdly, there is simply a multiplicity of data demands on the individual from multiple agencies. Consider the number of databases that already exist. We have PAN cards and voter IDs. We have bank account and mobile number KYC forms. We have special IDs for mutual fund and stock market investments. We have provident fund numbers, and we have the Unique ID numbers coming up shortly all over the country. Isn't there a surfeit of ID databases that are unable to talk to one another?
Maybe the Unique ID will ultimately make all other KYC norms and paperwork redundant, but that is still some years away.
But in the meanwhile it is pertinent to ask: is all this form-filling giving us bang for the buck? Given that there is no let-up in terrorism or incidence of frauds using fake IDs, one suspects not.
As Ajay Shah wrote in this blogpost: "We are obsessed with physical IDs as a tool for security. But the bad guys will easily forge any physical IDs that you can propose. It is not clear what safety we're buying, in return for the enormous human resource and cost in time that is being expended today in checking IDs."
Shah believes that any new security procedure should pass three tests: what is the tradeoff between freedom and safety – that is how much freedom are we willing to sacrifice for more security?
Second, what price are we paying for this safety? If the whole population is put through hardship for preventing the odd fraud or bomb, the price may be too high. Better intelligence may be a better alternative.
Third, does the claimed security procedure even work? After 9/11, US security procedures were tightened so much that there has been no terror attack since then. But despite all the security measures we put in place after hundreds of blasts, Indian citizens do not have the sense that they are getting better security.
DD's new security documentation may be misplaced for another reason: given the laxness of security in most public places, it would not have needed a DD employee to help bomb an Israeli's car. Anybody in the population could have helped – as long as he or she was ideologically or financial influenced.
But then, doing lots of paperwork gives officials the feeling that they have done something. It is something to put on the files.
Find latest and upcoming tech gadgets online on Tech2 Gadgets. Get technology news, gadgets reviews & ratings. Popular gadgets including laptop, tablet and mobile specifications, features, prices, comparison.
World
The timing of the attacks so close to the election and the potential for disruption set off concern inside private security firms, law enforcement and intelligence agencies
News & Analysis
An internal security team of Google, Project Zero, found the bug and released the security patch, the version 86.0.4240.111, on 20 October.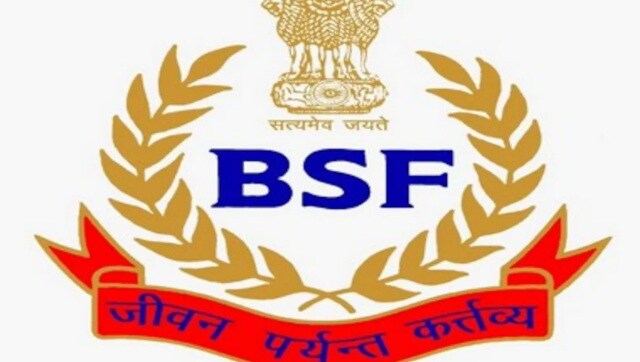 India
Candidates who get selected to various posts through BSF recruitment 2020 will be getting monthly emoluments ranging from Rs 21,700 to Rs. 1,42,400 as per the designation