Diwakar Reddy airport row: India must fight mindset of VIP culture, removing red beacons means nothing
It is heartening to know the government is formulating a no-fly list for unruly passengers who create trouble on flights and at airports.
It is heartening to know the government is formulating a no-fly list for unruly passengers who create trouble on flights and at airports.
However, the delightful irony goes that most folks on this list will be representatives of the very same government.
Now that misbehavior by MPs, MLAs and other VIPs has become a non-story because of its frequency, it is probably time to create a new airline for all these people who believe that having been elected to power, they now own airlines, train compartments (no self-respecting VIP would be seen dead on a bus) and all the highways and intercity tracks where the rest of us wait for their personage to pass by.
The latest addition to the Ravindra Gaikwad gang is Telugu Desam MP Diwakar Reddy, who created a hullabaloo at the airport after he was denied a boarding pass by IndiGo for arriving late.
Remember, in 2015 baby-faced YSR Congress Party MP Midhun Reddy reportedly struck an Air India airport manager at Tirupati. His feelings were bruised after the manager failed to accommodate the MP's relative after he turned up late and boarding had already closed.
Reddy's ire is understandable. After all, he is one of the exalted few. And this airline official is a mere mortal hardly capable of making such decisions.
Don't these people know the rules? Can't they figure out that airlines have to follow the system for reasons of efficiency and safety? They're called scheduled carriers because of their turnaround time.
Of course, these VIPs consider themselves above the law. When asked to go through a security check, their conduct is abominable. In 2012, India Today carried an exposé on several incidents where politicians took umbrage at being asked to remove their coats or open their bags.
Bureaucrats are no better. While standing in line for a flight from Delhi to Mumbai,  a passenger and his wife displayed visible irritation when their bags set off an X-ray machine. The man on duty asked the couple to open up their bags. The passenger identified himself as a deputy commissioner of police. And that was that. All the cops stood to attention and let them pass.
I was there, along with two others. We decided to protest, refusing to board the flight until the offending bag was checked. Everyone scurried around us but we stuck to our guns. Finally, the bag was opened.
On the flight, I was approached by this top cop. He wanted my name. Sure, I said. You give me yours and I'll give you mine. Fair enough?
The point is: It's time for passengers to stand up for their rights and put an end to such nonsense. I'm not going to risk my life for someone else's ego.
These VIPs bring with them an entourage, which besides completely violating security protocols also further delays the flight. Which of us has not witnessed that comic scene: A VIP, his two personal assistants, two policemen, an immigration officer, two airline officials, and of course, a lackey carrying his master's bag.
Our prime minister speaks eloquently of the 'lal batti' syndrome and how it needs to be switched off. You can turn off the red beacons on as many cars as you'd like but it counts for nothing as long as those lights keep burning brightly in minds.
Passengers need to protect ourselves. We need to ask questions. Why is the flight late? Who is this man? Why does he have an entourage?
They won't tell you this: Turnaround times are shaved when flights are delayed. Every time there's a delay, the minimum equipment list — what equipment the plane can fly with even if it isn't working — gets bigger.
And then, one day it all goes wrong. Terribly wrong. Tragically wrong.
I don't want to be on that flight. Do you?
World
US president Joe Biden has been facing tremendous pressure from lawmakers in both parties to come up with a plan to help evacuate Afghan military helpers before the US troop withdrawal on 31 August
World
The argument that India made a mistake in not engaging the Taliban misses the basic point that the relationship between Pakistan and the Taliban presents a specific threat to India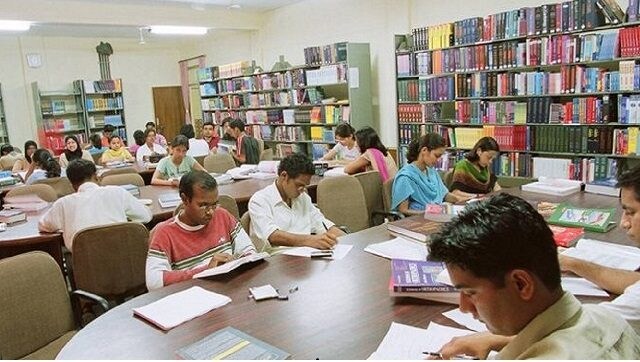 India
To aspire for a perfect assessment solution when everything else is unequal and in a state of disarray is like looking for a needle in a haystack