Diwakar Reddy airport row: Banned by domestic airlines, TDP MP moves Hyderabad High Court
J C Diwakar Reddy, who was banned by domestic airlines from flying owing to his alleged unruly behaviour, filed a petition in the Hyderabad High Court
Hyderabad: Telgu Desam Party (TDP) MP from Andhra Pradesh J C Diwakar Reddy, who was banned by most of the domestic airlines from flying owing to his alleged unruly behaviour, on Tuesday filed a petition in the Hyderabad High Court, requesting it rule that the ban on him was illegal.
He made the Union Ministry of Civil Aviation, the Directorate General of Civil Aviation (DGCA), Air India, Jet Airways, Vistara Airlines, IndiGo, GoAir, Air Asia, SpiceJet, Turbo Megha Airways as respondents to his petition.
He alleged that no complaint has been filed against him regarding the incident and blamed the IndiGo Airlines for not issuing him a boarding pass though he reported well within the time.
The TDP lawmaker had allegedly created a ruckus at the Visakhapatnam airport on 15 June after he was not allowed boarding by IndiGo for being late.
In the petition, he sought a direction declaring action of respondents in imposing flying ban on him as "illegal, arbitrary, violation of principle of natural justice. And to consequently direct the respondents to forthwith allow the petitioner to fly in all domestic flights".
He said the parliament session is expected to commence from 17 July and since he is an MP and a senior citizen, the ban imposed on him would result in lot of difficulties and hence it should be lifted.
Almost all the domestic airlines in India have announced flying ban on the TDP lawmaker following his alleged unruly behaviour.
Reddy had allegedly gone on the rampage, pushing an airline staffer and lifting a printer from the table, after he was denied boarding by IndiGo for being late.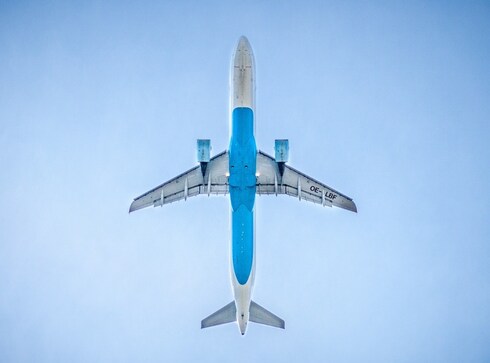 Business
This will push back the industry's recovery beyond fiscal 2023, the report based on three large listed airlines — Indigo, Spicejet, and Air India — which together command 75 per cent of the domestic traffic, warned Crisil.
India
The two planes — 6E455 (Bengaluru to Kolkata) and 6E246 (Bengaluru to Bhubaneswar) — were involved in a 'breach of separation' at Bengaluru airport