Divisions within Indian diaspora as UK conducts public consultation into caste law
Despite stating that legislation should be brought in to stop discrimination on the ground of case seven years ago, the government has been reluctant to do so.
London: A 16-week-long public consultation into caste discrimination in the UK is set to end soon and may help the government determine whether or not the existing equality legislation is adequate to deal with such incidents.
While NGOs and activists have called for stringent laws, many Hindu groups in the UK say the existing legislation is sufficient, and any laws that target caste may promote a negative perception of the diaspora.
Despite stating that legislation should be brought in to stop discrimination on the ground of case seven years ago, the government has been reluctant to do so.
Section 9 of the 2010 Equality Act stated that a Minister of the Crown may "amend this section so as to provide for caste to be an aspect of race…" but also states that the same minister "may by order" amend the act to include exceptions.
The decision to legislate against caste discrimination was given extra weight following the 2012 Tirkey vs Chandhok case, where an Adivasi domestic worker was awarded compensation after suing her employers on grounds of discrimination by caste.
The case, which was the first successful one of its kind in the UK, saw Tirkey receiving £184,000 worth of compensation after she was subjected to 18-hour work days, was forced to sleep on a foam mattress in a small room and was not allowed to call her family back in Bihar.
In addition, her employer had confiscated her passport.
The case led to an amendment being passed by the House of Lords in 2013 which mandated that the change in legislation had to occur. But both the David Cameron and Theresa May governments have been reluctant to do so.
Part of the problem lies in there being no understanding of caste as practiced by members of the diaspora on the part of the British authorities.
"It's a very difficult topic to research," admits Heather Rolfe, who co-authored a 2010 study into caste in the UK by the National Institute of Economic and Social Research at the behest of the government. "It's not something that people will admit openly exists. It's a more subtle facet of cultural identity, and so it's difficult to determine whether existing cases of discrimination are because of caste or because of another factor."
The public consultation also comes on the heels of a long fight between pro-caste legislation groups and conservative Hindu organisations who oppose any changes to the law on the grounds that it would be divisive for the community at large.
"While I have issues with the ongoing public consultation, it's about time the government starts acting on the 2010 recommendations," says Satpal Muman, from Castewatch UK. "Caste in the UK is a very sophisticated social construct. It isn't overtly violent because that would not be tolerated. Instead, it mostly centres around the victimisation and harassment of people based on their caste in public spheres - like schools and places of work."
"Caste operates like a hidden apartheid in the UK," says Meena Varma, director of the Dalit Solidarity Network UK, which has also been strongly supporting of legislation against caste discrimination. "We are only campaigning for equality in public, not for restrictions on social forms of prejudice, like profiles on shaadi.com specifically asking for brides or grooms from a certain caste group.
"The argument that it is covered by case law because of the Tirkey vs Chandhok case is also spurious, because that was essentially a domestic servitude case," she adds.
Hindu groups, however, argue that the legislation is misguided as caste "does not exist in the UK."
"The manner in which the legislation has been introduced has been deeply problematic," says Satish Sharma, general secretary of the National Council of Hindu Temples. "It's clearly anti-Hindu from the start. It hasn't been introduced in a neutral manner, but instead as vilification."
Arguing that the legislation is indicative of politically vested interests in dividing the South-East Asian diaspora in Britain, Sharma says that "we have found no evidence that caste exists as a practice in our community in this country. It was an artificial stratification constructed by the British Raj to divide and rule that has not survived within the diaspora."
While being completely opposed to an incident of discrimination such as the Tirkey vs Chandhok case, groups against the introduction of further legislation say that existing laws adequately protect members of the diaspora.
"Let me be clear, those who discriminate against others should be prosecuted," says Sharma. "But by introducing the word "caste" we are resurrecting a colonial construct that both vilifies and divides us as a community, hence why we will resist the introduction of any legislation that mentions it - because if you legislate against it you legitimise it."
"If there truly was no caste discrimination there would be no cases like Tirkey or Begraj," argues Varma, referring to an alleged incident of discrimination by a solicitor's firm when they discovered the so-called "low" caste of one of their employees. "To say it doesn't exist is to denigrate all those who have suffered from it in any form."
"Those opposing the legislation spuriously argue that their freedom of religion and their cultural identity are at risk," says Muman. "It's a pack of lies to keep moderate members of the diaspora opposed to this piece of legislation."
The pro-caste legislation lobby is uncertain whether a post-Brexit government would be interested in pushing the issue further. "We're dealing with the British here," says Muman. "Of course they know what caste is. They understood it because of their empire. They don't want to upset a section of the community - though we also have to credit Parliament for recognising it as a problem in the first place."
Further complicating the issue is the sympathy shown by a few members of the ruling Tory party to the anti-caste legislation lobby.
Bob Blackman the MP for Harrow East, an area dominated by those of Indian-origin, even included a promise to keep caste legislation out of Parliament as part of his campaign during the recently concluded general elections.
"He's more Indian than actual Indians," remarks Varma wryly. "But he's proof of how this issue has become essentially political ping-pong and a matter for getting support from potential voters."
With the public consultation set to close on 18 July, the UK may soon see renewed debates on the subject in Parliament.
Varma cautions against optimism, however. "I'd like to think it will become more of an issue in the future, but given the increasing importance on relations with India especially post-Brexit, I doubt the British government will be willing to openly legislate against it - because by doing so, it sends a signal to India, which has always argued that caste is an internal matter, that it isn't."
Find latest and upcoming tech gadgets online on Tech2 Gadgets. Get technology news, gadgets reviews & ratings. Popular gadgets including laptop, tablet and mobile specifications, features, prices, comparison.
Entertainment
Jessie Cave in an Instagram post revealed she's currently isolated with her two-month-old son at the hospital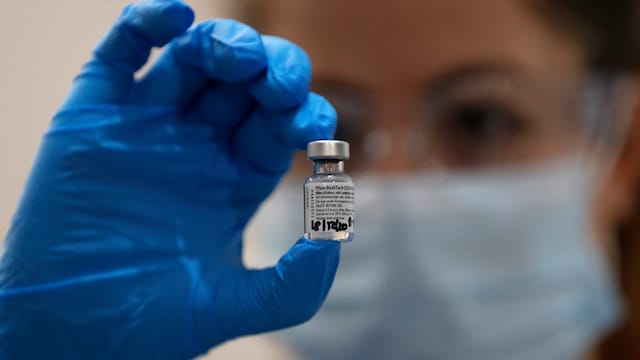 World
The study noted that the Pfizer–BioNTech shot worked against 15 additional possible mutations in the SARS-CoV-2 virus.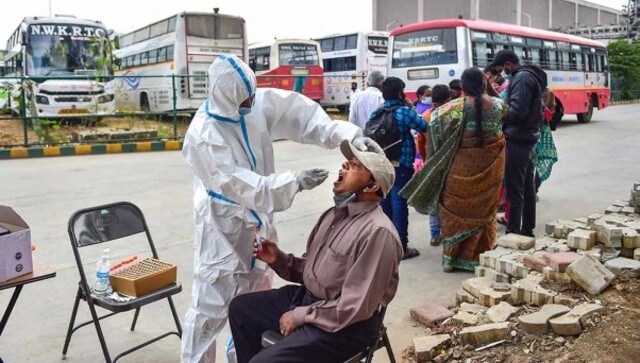 India
The Central government said on Saturday that India will launch its COVID-19 vaccination drive from 16 January, and priority will be given to nearly three crore health care and frontline workers