Diversion of Mahadayi river water by Maharashtra, Karnataka won't affect Goa, says official
Diversion of the Mahadayi river water by Maharashtra and Karnataka won't have any impact on Goa, said an official.
Panaji: Diversion of the Mahadayi river water by Maharashtra and Karnataka won't have any impact on Goa in view of the Mahadayi Water Disputes Tribunal (MWDT) verdict, a state government official said in Panaji on Thursday.
The tribunal recently allowed the two neighbouring states to divert the river water.
Goa, Maharashtra and Karnataka are locked in a dispute over sharing of the river water.
"The quantum of water to be diverted by both the states is negligible. It will not have any environmental impact on Goa as the coastal state is located downstream," said Chetan Pandit who is the Technical Consultant for the Goa government in the MWDT case.
He told reporters that the Mahadayi river has 188 TMC of water in its basin, of which 6.37 TMC water has been allowed to be diverted by the MWDT on 14 August.
Pandit said the MWDT had studied the "flow series" of the river for the last 40 years while delivering the verdict.
He said Karnataka and Maharashtra cannot take up any project upstream of the river water allocated to them without conducting the Environmental Impact Assessment or Environment Management Plan.
"After conceiving any project, the two states have to hold public hearings where aggrieved people can raise their objection. If a state government or its State Pollution Control Board does not provide opportunity to the people, they can always petition Union Environment Ministry against the project," he said.
Of the entire Mahadayi river basin area of 2032 sq km, 375 sq km lies in Karnataka, 77 sq km in Maharashtra and the rest in Goa.
The dispute arose since Goa opposed Karnataka's plans to divert waters from the tributaries of the river. Karnataka had justified the diversion, saying it was for drinking water purposes.
Politics
Parsekar was selected to head the state after the then chief minister Manohar Parrikar was inducted into the Union cabinet as the Defence Minister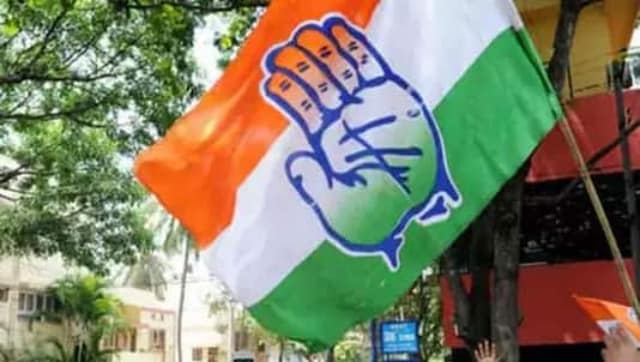 Politics
Congress party sources said that both NCP and Shiv Sena made unreasonable demands following which the talks failed
India
"The Congress has only three MLAs in Goa. The party's MLAs have deserted it en masse. We (Shiv Sena and NCP) had offered to support the Congress in its difficult times. But I don't know what the Congress is thinking," said Shiv Sena leader Sanjay Raut