'Disgraceful, unfortunate': Ex-CBI chief Nageswara Rao faces flak for his remark on Swami Agnivesh's demise
Calling the late social activist 'anti-Hindu', Rao claimed that Swami Agnivesh, who passed away on Friday, did an "enormous damage to Hinduism"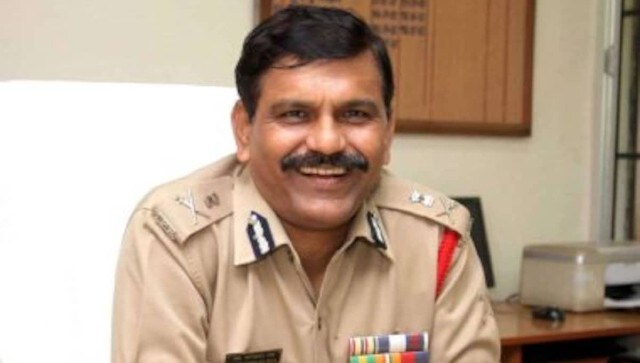 As political leaders, activists and the general public condoled the death of social activist Swami Agnivesh, former interim CBI director and retired IPS officer M Nageswara Rao faced flak online for terming the Arya Samaj leader's death "good riddance".
Calling the late social activist "anti-Hindu", Rao claimed that Swami Agnivesh did an "enormous damage to Hinduism".
"GOOD RIDDANCE @swamiagnivesh You were an Anti-Hindu donning saffron clothes. You did enormous damage to Hinduism. I am ashamed that you were born as a Telugu Brahmin. Lion in sheep clothes My grievance against Yamaraj is why did he wait this long!" he said.
Thought the tweet has been been removed by Twitter, his remarks drew flak online.
The Indian Police Foundation, an independent think tank, termed Rao's remarks a "desecration" of the police uniform and demoralising for the entire police force of the country.
Historian S Irfan Habib also criticsed Rao. He tweeted:
Senior advocate Prashant Bhushan also slammed Rao in a tweet saying that such an "uncouth fellow was made CBI chief".
Right-wing activist Rahul Easwar also condemned Rao's statement in a series of tweets:
A champion of inter-religious harmony, Swami Agnivesh fought for the rights of bonded labourers, women and children. He was suffering from liver cirrhosis for a long time and died of multi-organ failure at a Delhi hospital on Friday. He was 80.
His funeral was conducted according to Hindu rituals by Swami Aryavesh, the president of the World Council of Arya Samaj, at the Agnilok Ashram in Behelpa, Gurgaon around 4 pm on Saturday.
Before that, Agnivesh's body was kept at his office at 7, Jantar Mantar Road for people to pay their last respects.
Several political leaders, rights activists and the general public paid their last respects to the leader and remembered him as a "truly secular" person who fought for his principles.
India
The CBI seized an AgustaWestland helicopter from the premises of builder Avinash Bhosale in Pune on Saturday in connection with the Rs 34,615-crore DHFL scam case, officials said.
India
CBI Special Public Prosecutor (SPP) Ranjan Sharma said that in the year 2009, Sanyogita Ganj police had registered a case of cheating against six people during the PMT examination. In the examination, two students had sent two other people to take the examination in their place
India
The report has been sought within 15 days following a complaint that alleges cartelisation, facilitating monopolies and favouring blacklisted firms in the awarding of liquor licences under Excise Policy 2021-22 of the AAP government