Pulgaon ammo dump fire: India's armories are under severe stress
Incidentally, Parikkar was in Pune to meet villagers around another ammunition depot in Pimpri and Chinchwad.
Around 20 people, including an officer of the rank of Lt Colonel, were killed and several injured in a major fire in India's biggest ammunition depot located in Pulgaon, 110 km from Nagpur in Maharashtra. Catering to Army's ammunition needs in the western sector, Pulgaon is home to the biggest stockpile of weapons including Brahmos missiles.
The fire, at the depot in Wardha district is now said to be limited to a small area and several surrounding villages have been evacuated with a Court of Inquiry ordered by the Army Chief, General Dalbir Singh Suhag. Quoting an Army officer, PTI reported that "secondary fire and explosions cannot be ruled out now". Television footage showed massive flames lighting up the night sky at Pulgaon where the central ammunition depot is located.
The blaze triggered multiple explosions, rocking houses in the area and forcing the evacuation of more than 1,000 people.
Two among the 20 dead were identified as Lt Col RS Pawar and Major K Manoj. The dead and injured soldiers belonged to the Defence Security Corp (DSC) that guards strategic defence installations.
Defence minister Manohar Parrikar is slated to visit Pulgaon this afternoon. Incidentally, Parikkar was in Pune to meet villagers around another ammunition depot in Pimpri and Chinchwad. The villagers have been demanding that the sanitised area around the dump be reduced to allow them to build houses. In recent years, there have been several fires at ammunition depots with the last one in West Bengal's Panagarh which is also an IAF base, which was rocked by explosions in 2010.
In 2007, thousands of villagers living in Kashmir's Anantnag district were evacuated after a huge fire broke out at a depot, injuring at least 25 people.
But, it was a fire in 2000 at an ammunition depot in Bharatpur in Rajasthan that put our attention back on the handling of ammunition and the safety of civilians around such locations. However, in recent years the defence ministry has been under immense pressure from local politicians to relax norms on no-go-areas around these ammunition depots.
According to the Works of Defence Act 1903, the ministry of defence can issue notification for sensitive defence establishments, putting restrictions on construction activities carried out by civilians in a certain radius for safety reasons in case of accidents.
An article in The Indian Express on 17 May quoted Lok Sabha MP from Shirur, Shivajirao Adhalrao Patil, who raised the issue of Red Zone limits around Dighi Magazine Depot in the assembly claiming that the defence minister was positive about reducing the Outer Safety Distance (OSD) from 1,145 metres to 500 metres, but there was resistance from ministry officials.
Local people have demanded a reduction in the 2,000-yard limit of the Red Zone around Dehu Road ammunition depot and Dighi magazine depot as several people are living around these areas. Parikkar travelled to Pune on Tuesday to discuss the issue with local people when the Pulgaon ammunition dump caught fire.
While the Court of Inquiry will conduct a thorough investigation into the cause of this fire serious questions are being raised about the security of civilians in surrounding areas. Coinciding with demands from residents of Pimpri and Chinchwad, an IAF ammunition depot in Gurgaon was also in news for similar demands.
Encroachments, with the complicity of local administration, have created a major security hazard around the Gurgaon IAF depot. Attempts to demolish tenements hugging the outer walls of the IAF depot faced strong protests as local politicians demanded demanding that norms be relaxed at the cost of safety of civilian population living around.
The IAF could not get the surrounding areas vacated and the matter went to the courts.
In March this year, the Punjab and Haryana High Court directed the deputy commissioners (DCs) of Gurgaon and Faridabad to issue notices against those who have made constructions within 300 metre around the IAF ammunition depot Gurgaon and 100-metre around the air forces station in Faridabad.
The state government is in talks with private builders to provide alternate housing to people living near the IAF ammunition depot. The decision comes after Punjab and Haryana high court directed the Khattar government to remove all structures that lie within 300 metres of the depot.
The Hindu reported from the IAF ammunition in Gurgaon in February 2016: "surrounded by unauthorised buildings, security of 54 Air Stores Park, Air Force Station Ammunition Depot on Old Delhi-Gurgaon Road, could be a major concern for the authorities. Though no construction is allowed in a 900 meter radius around the IAF ammunition depot, houses - most of them with a second floor - rise above the concertina mesh on the depot's boundary wall. Though crucial for the IAF because of its strategic location near Delhi, the political patronage and a mix of civic indifference and collusion has allowed houses to be built deep inside the restricted zone of the depot."
Politics
After years of "will-he-won't-he", the Tamil Nadu superstar on Monday once again announced that he will not be entering politics and the Rajini Makkal Mandram (RMM) will carry out welfare activities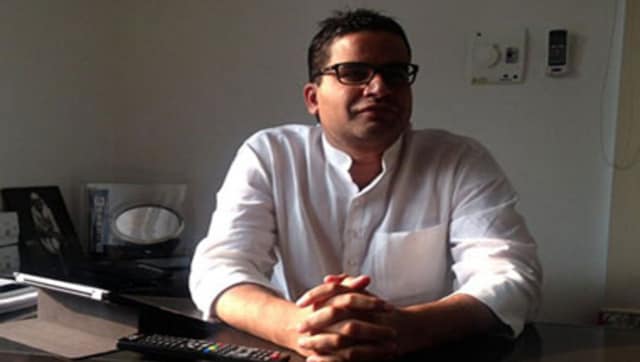 Politics
The newest twist in the tale came on Wednesday when Rahul Gandhi aide Archana Dalmia sent out a tweet giving Kishor a 'warm welcome into the Congress family' only to subsequently delete it
India
New Delhi has been supporting a national peace and reconciliation process which is Afghan-led, Afghan-owned and Afghan-controlled