Dharmendra Pradhan expresses concern over closure, merger of Odisha's DGFT office, says it will have 'drastic impact on production and export'
Union minister Dharmendra Pradhan on Wednesday expressed concerns over the closure and merger of Odisha's Directorate General of Foreign Trade (DGFT) with the east zone office in Kolkata, asserting that it will have a 'drastic impact on production and export'
Union minister Dharmendra Pradhan on Wednesday expressed concerns over the closure and merger of Odisha's Directorate General of Foreign Trade (DGFT) with the east zone office in Kolkata, asserting that it will have a 'drastic impact on production and export'

In a letter to Union commerce minister Piyush Goyal, Pradhan said that the merger would 'jeopardise' the ease of doing business for exporters who will now have to travel to Kolkata to get clearance and processing

He sought Goyal's 'personal intervention' in the matter, keeping in mind the developmental needs of the state as an 'export hub'
Bhubaneswar: Union minister Dharmendra Pradhan on Wednesday expressed concerns over the closure and merger of Odisha's Directorate General of Foreign Trade (DGFT) with the east zone office in Kolkata, asserting that it will have a "drastic impact on production and export".
In a letter to Union commerce minister Piyush Goyal, Pradhan said that the merger would "jeopardise" the ease of doing business for exporters who will now have to travel to Kolkata to get clearance and processing.
"This undesirable move will have a drastic impact on the production as well as the exporters of Odisha who will not be able to absorb the increase in logistic cash," he stated in the letter.
He sought Goyal's "personal intervention" in the matter, keeping in mind the developmental needs of the state as an "export hub".
Find latest and upcoming tech gadgets online on Tech2 Gadgets. Get technology news, gadgets reviews & ratings. Popular gadgets including laptop, tablet and mobile specifications, features, prices, comparison.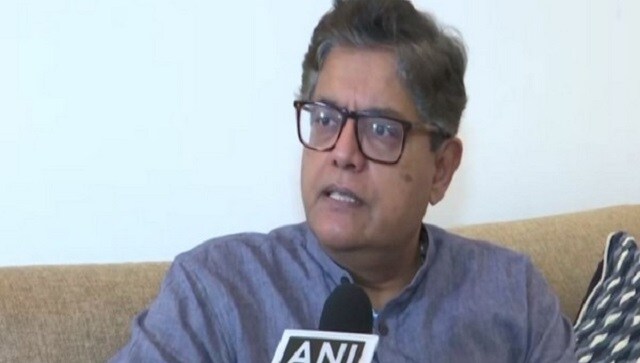 India
The land, which belonged to at least 22 Scheduled Caste persons, was sold to a "sham purchaser" — an employee of the Pandas' company, as per the FIR
Entertainment
Priya Cinema and Menoka in south Kolkata suspended all shows indefinitely from 20 November, citing a lack of big releases and "very few people" coming to theatres.
India
Simultaneous searches related to Abhay Kant Pathak were conducted at premises in Bhubaneswar, Mumbai and Pune and Bihar by officers of Vigilance Cell Division on 25 and 26 Nov