DGCA grounds IndiGo and GoAir's A320neo planes: Aircraft using Pratt & Whitney engines have had a turbulent history
After DGCA cracked down on A320 neo planes using Pratt & Whitney engines, the engine manufacturer said the company is working towards minimising disruption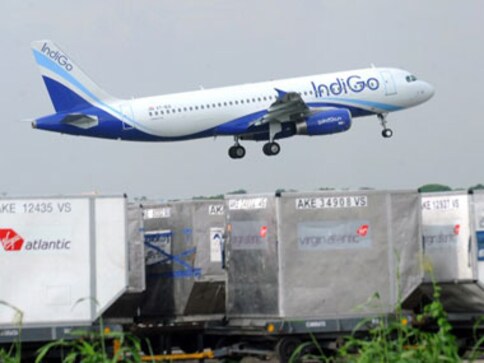 On Tuesday, domestic airline IndiGo cancelled 47 flights after the country's aviation regulator, the Directorate General of Civil Aviation (DGCA), grounded eight of its A320neo planes with faulty Pratt & Whitney engines.
The DGCA cracked the whip after an IndiGo flight bound for Lucknow returned to Ahmedabad within 40 minutes of take-off due to a mid-air engine failure on Monday. Citing safety of aircraft operations, A320neos fitted with PW1100 engines beyond ESN 450 have been grounded with immediate effect. Apart from IndiGo, three GoAir aircraft have also been grounded by the DGCA's ruling.
"Both IndiGo and GoAir have been told not to refit these engines, which are spare with them in their inventory," the agency said in a release.
Pratt & Whitney's turbulent past
The current issue with the IndiGo flights pertains only to its A320neo aircraft fleet that are using Pratt & Whitney PW1000G engines.
Pratt & Whitney is an American aerospace company that manufactures both military and civil aircraft engines. In a series of similar instances in recent months, A320neo aircraft across the world suffered identical engine failures and were forced to make emergency landings.
Last month, Airbus said it had informed affected A320neo customers and operators of the problem, adding there are currently 113 Pratt & Whitney-powered A320 neo aircraft flying with 18 airlines. Pratt & Whitney said in a statement that the issue affected a "limited sub-population of engines", without elaborating.
On 9 February, the European Aviation Safety Agency (EASA) had issued an emergency airworthiness directive for A320neo planes fitted with PW1100 engines having a particular serial number. The directive followed instances of the engines shutting down during flights and rejecting take-offs involving the A320neo family aircraft.
On 13 February, the DGCA had said that it was monitoring engine glitches to ensure that safety is not compromised. Later that day, IndiGo said it had grounded three Airbus A320 neo aircraft with Pratt & Whitney engines due to glitches in both engines. On 21 February, Pratt & Whitney said it has come out with a revised configuration to address the latest problem in some of its engines powering A320neo planes.
After Monday's emergency landing, Pratt & Whitney issued a statement saying the company is working towards minimising disruption. "The corrective action has been approved and we have already begun to deliver production engines with the upgraded configuration," the engine maker said, adding that it is working to mitigate the situation by the end of the second quarter, Livemint reported.
About the A320neo
A successor of the A320 family, the Airbus A320 neo is passenger aircraft that comprises four narrow-bodied aircraft variants: A318neo, A319neo, A320neo and A321neo.
The term neo represents "new engine options", as airlines using any of the four variants have two options to choose from — the CFM International LEAP-1A or the Pratt & Whitney PW1000G engines.
Until March 2018, Airbus has delivered 242 A320neo aircraft to various airlines across the world, including IndiGo and GoAir in India, according to Moneycontrol.
Out of the first 88 A320neo aircraft delivered in March 2018, 49 had Pratt & Whitney PW1000G engines, while 39 had the CFM International LEAP-1A engines.
Most of the initial 88 aircraft are operational and have clocked more than 57,600 flight hours over 142 routes, the report added. Operators currently using the A320neo have confirmed saving around 15 percent fuel-burn per seat.
Indigo's luck with PW1100 engines
Indigo is India's largest passenger airline, with a market share of 39.4 percent as of November 2017, and is also one of the largest operators of the A320neo variant. The airline had to replace Pratt & Whitney engines on its 32 A320 neo aircraft at least 69 times in the period May 2016-November 2017, according to reports.
IndiGo said these were related to non-detection of chip, carbon seal lining or combustor chamber lining in Pratt & Whitney 1100 series engines. Indigo's boroscopic tests (which are used to test defects or imperfections in aircraft engines and gas turbines) detected these anomalies in 69 instances, Business Today reported.
As per practice, the defective engines were replaced with other engines overnight. After the replacement, the defective engine is sent to the manufacturer and the planes continue to operate with the replaced engines, the report added.
After Monday's emergency landing, an IndiGo spokesman told The Times of India, "IndiGo flight 6E 244 from Ahmedabad to Lucknow after take-off experienced technical glitch with its (number) 2 engine. The flight crew carried out actions as per SOP and landed back at Ahmedabad following precautionary measures. The matter is being investigated by IndiGo Flight Safety team and DGCA. At IndiGo the safety and security of customers, crew and the aircraft is the top priority and cannot be compromised at any time."
After the DGCA order and cancellation of the scores of IndiGo flights, hundreds of passengers were left stranded at airports across the country. An aircraft, on average, operates seven to eight trips a day and considering that 11 aircraft have been grounded, the number of cancelled flights could soar quickly besides the leading to cascading delays.
"Since the grounding is with immediate effect, it has sent our operations for a toss. The schedule and network are being reworked to accommodate the flights, which are to be operated by these planes," an airline official said. "The affected passengers would be accommodated on other flights on our network," IndiGo said in a statement.
With inputs from PTI
also read
Explainers
Elon Musk's brain-computer interface company Neuralink has received approval from the FDA to conduct its first in-human clinical study. The firm wants to put coin-sized implants into human beings, which will allow people with paralysis regain motor function, restore vision, and treat brain diseases
Explainers
Tipu Sultan, the 18th Century Mysore ruler, slept in a hammock suspended from the ceiling of his locked bedchamber with this sword by his side. Found in his private apartments after his defeat at the battle of Seringapatam in May 1799, it was previously owned by Vijay Mallya
Explainers
Bernand Arnault, who owns LVMH – which includes luxury brands such as Louis Vuitton, Moet & Chandon, and Christian Dior – saw a considerable drop in his fortune after shares of the conglomerate declined five per cent on Tuesday. Arnault's net worth is currently at $192 billion