Deworming exercise goes wrong in Odisha school, 51 kids fall ill after consuming tablets supplied by health department
The children were soon shifted to the Sainthala Community Health Centre for treatment, from where they were discharged by evening.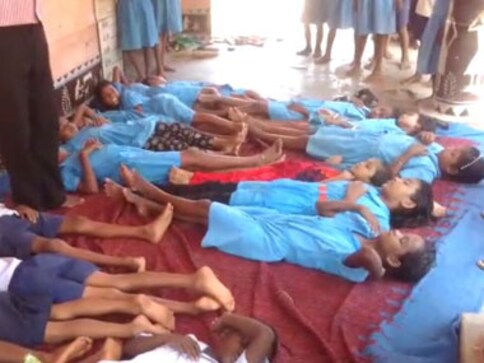 Bhubaneswar: The health of 51 students of a government school in Bolangir, Odisha, started deteriorating on Monday after they consumed deworming tablets given by the school in order to prevent them from worm-related infections.
The Gunsar Upper Primary School in Sainthala block of Bolangir district, on the persuasion of the local health workers, administered Albendazole tablets as a prophylactic measure to prevent the children from infections and to boost their immunity to fight diseases. Several kids, however, started feeling the side-effects of the drug soon after consuming it.
While 51 children complained of health issues like nausea and vomiting, at least 25 of them also felt drowsy and almost fainted after consuming the drug, as seen in a video clip of the incident.
The children were soon shifted to the Sainthala Community Health Centre for treatment, from where they were discharged by evening. "A total of 51 children came to the CHC with complaints of nausea and vomiting. All of them have now been discharged after medication and treatment," Kshyamanidhi Rana, a health staff from the CHC told Firstpost.
Chief medical officer, Bolangir, Sugyanendra Mishra, said there is nothing much to worry as they had sent a medical team to the spot to check rest of the students as well. "There may be some psychological impact on others as about 100 students had complained of illness," he said.
The Odisha health and family welfare department, in an initiative with UNICEF, is set to launch the National Deworming Day campaign starting 26 September with a goal to reach out to 1 crore children.
Director, family welfare department, Lingaraj Mishra, said the deworming drive was to be taken up after a couple of days and that he was not aware of the campaign being active in the said area. Mishra said he would inquire into the matter.
Albendazole is administered to prevent newly-hatched insect larvae (worms) from growing/multiplying in the human body. It is said to be beneficial in tackling infections caused by worms such as tapeworm.
This is not the first instance when students have fallen ill in Odisha after being administered preventive drugs by the state health department. Earlier in 2016, more than 100 children had been hospitalised after deworming pills were given at schools in Khurda and Sonepur districts. In a similar incident reported last month from Mumbai, Maharashtra, one girl had died and over 160 students had to be hospitalised after they were allegedly poisoned by iron-boosting pills given by the school.
Bhubaneshwar-based medicine specialist Chandan Das said the medicine is not to be blamed for such an incident as it is usually prescribed by physicians. "If such an incident has happened, there must have been some problems with the batch of the tablets. Those may have expired, or could have had an issue with the production or quality. An investigation could reveal the facts."
With inputs from Manish Kumar
The authors are Bhubaneswar-based freelance writers and members of 101Reporters.com.
Politics
The union home minister was speaking at 'Amruta Utsav', an event organised to mark the 75th anniversary of the Odia daily Prajatantra. Odisha Chief Minister Naveen Patnaik was also present at the event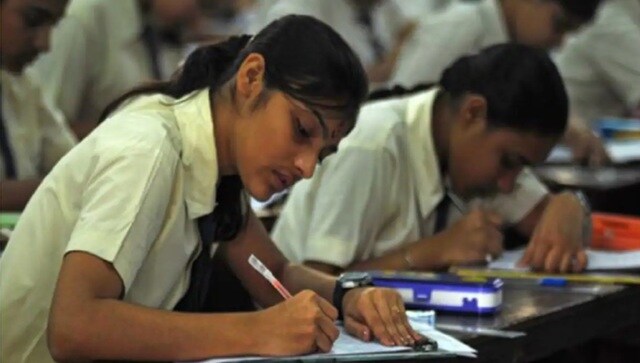 Education
The CHSE conducted the Class 12 board examination in the state from 28 April to 31 May 2022 at various exam centres
India
He said several welfare schemes of the BJD government have been successful due to proper coordination with the tribal people. The state could make progress through education and employment schemes for the tribals, Patnaik said at the meeting