Devendra Fadnavis, wife Amruta appear in music video to save Mumbai's rivers; Opposition parties slam 'shocking' song
Maharashtra chief minister Devendra Fadnavis has appeared in a music video with wife Amruta, as the couple urges Mumbai's citizens to do more to save the city's water bodies
Maharashtra chief minister Devendra Fadnavis has appeared in a music video with wife Amruta, as the couple urges Mumbai's citizens to do more to save the city's water bodies, especially the four rivers: Poisar, Dahisar, Oshiwara and Mithi.
The video, titled Mumbai River Anthem, has gone viral on social media with 669,050 views in two days since it was uploaded on YouTube. It shows Amruta Fadnavis singing and swaying to the music. She is then joined by Devendra Fadnavis lip-syncing to the song sung by playback singer Sonu Nigam. It also features Mumbai civic commissioner Ajoy Mehta, police commissioner Datta Padsalgikar and state forest minister Sudhir Mungantiwar. The city's famed dabbawallas and fisherfolk community also make an appearance in the video.
Music director Sachin Gupta, who composed the song, told The Indian Express that he came up with the idea after watching Amruta supporting the cause at an earlier event. "I had seen Amruta supporting the 'Rally for Rivers' with Sadhguru Jaggi Vasudev, and we discussed this initiative then. We requested her to sing the song. The video is shot at Sanjay Gandhi National Park and you can see how pretty the area is. We want our rivers to be clean like that," Gupta was quoted as saying.
He added that government funds weren't used for the video and the personalities who featured in the video did so free of cost.
However, not everybody is impressed with the initiative. The Opposition Aam Aadmi Party (AAP) slammed Fadnavis and Amruta, and called the clip "terrible and shocking". "This video is terrible and shocking. To further her singing career, Amruta has used the chief minister, senior civic and police officials, and also the chief minister's official residence, Varsha, where part of the video was shot," AAP spokesperson Preeti Sharma Menon said.
"It is sheer hypocrisy that they are talking about protecting rivers when the BJP-led government is on a spree to destroy the environment," the AAP leader said.
The Maharashtra Navnirman Sena also slammed the video, saying that it exposed the government's double standards on environmental causes. "Why did the chief minister not remember Mumbai's rivers while he took the decision to legalise illegal slums along the rivers if the huts were constructed before 2011? It shows his double standards," MNS leader Nitin Sardesai was quoted as saying in The Indian Express report.
The Nationalist Congress Party (NCP) too has strongly objected to the song, saying that it is an insult to the status of such senior officials. A report on India Today quoted NCP leader Jitendra Awhad as saying, "I have nothing against the chief minister singing, but the way a police commissioner and municipal commissioner are made to stand like a chorus is an insult to them and to the institutions which they represent."
With inputs from PTI
Politics
Raghav Chadha is a leader who is energetic, young, and passionate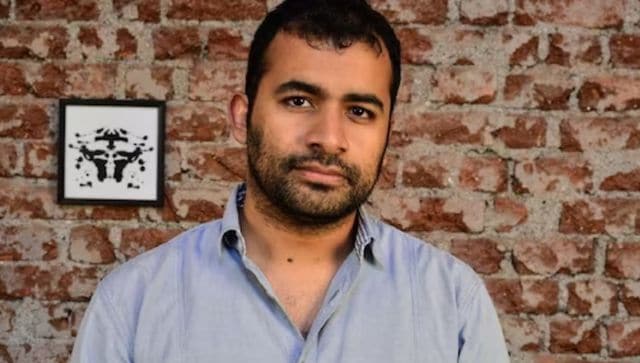 Politics
Vijay Nair, the former CEO of Only Much Louder, has been associated with the Aam Aadmi Party since 2014. He handled the party's communication strategy during the Punjab Assembly election this year and was currently in charge of communication for the upcoming Gujarat polls
Politics
Thackeray requested Amit Shah and Devendra Fadnavis to take the sternest action against those who allegedly raised the anti-national slogans and said if Hindus and Marathis decide to take the matter into their hands, there will be unrest during the festive times