Devendra Fadnavis urges striking Mumbai doctors to call off stir, assures them of their safety
Unfazed by the government's warning of suspension and cutting their pay, resident doctors across various hospitals in Maharashtra continued their strike for the fourth day on Thursday.
Maharashtra Chief Minister Devendra Fadnavis on Thursday appealed to the resident doctors in the state, asking them to call off their strike and assured them that the government would ensure their security in hospitals.
Making a statement in the Legislative Assembly on the ongoing strike and its fallout on the public healthcare system, Fadnavis urged the doctors to follow their professional ethics by serving the people.
"Because of the acts of a few irresponsible people of attacking doctors, it is not right to deny the poor their right to access to the medical facilities. I appeal to the doctors and their organisations to call off the strike and return to work," he said.
Maharashtra CM Devendra Fadnavis has requested doctors to withdraw their strike immediately (file pic) pic.twitter.com/eQVX9f0Hip

— ANI (@ANI_news) March 23, 2017
We will take strong legal action against those who attack doctors & will ensure doctors' security: CM Devendra Fadnavis in Assembly

— ANI (@ANI_news) March 23, 2017
The government had spoken to representatives of the striking doctors and accepted all their demands, Fadnavis said. "The state has enacted special laws to protect doctors. The quantum of punishment has been increased and attacks on doctors made a non-bailable offence," he said.
"The laws need continuous upgradation and the government is open to discussion," he added.
"We will try to see that attacks on doctors do not happen and if it happens the perpetrators will be punished severely," Fadnavis said.
The resident doctors in Mumbai are reportedly set to meet Fadnavis on Thursday regarding the matter.
Maharashtra: Resident doctors on strike to meet CM Devendra Fadnavis in Mumbai, today (earlier picture) pic.twitter.com/s9CyMia1Mr

— ANI (@ANI_news) March 23, 2017
Bombay High Court on Thursday also directed the protesting resident doctors in Maharashtra to resume duty immediately. The high court, which had castigated the doctors during a hearing on a PIL on Tuesday, requested the resident doctors to give the government some time to provide adequate security.
The HC stated that resident doctors can amicably resolve issues with Maharashtra government.
The court ensured that no punitive action will be taken against the resident doctors after they resume their duties opposed to what was previously suggested. The court said that the matter will be taken again after a period of 15 days.
#FLASH Bombay HC orders doctors on strike to resume duties & give some time to Govt for providing them proper security pic.twitter.com/6clKcQzDfB

— ANI (@ANI_news) March 23, 2017
Bombay HC also orders govt to provide security at govt hospitals for doctors, so they can work w/o fear. HC will hear matter after 15 days.

— ANI (@ANI_news) March 23, 2017
Maharashtra Association of Resident Doctors (Mard) said on Thursday that they were ready to work but wanted proper security and assurance of safety from the government.
MARD (Maha Assoc of Resident Doctors) files affidavit in court saying they're ready to for duty but want surety of safety from govt & admin.

— ANI (@ANI_news) March 23, 2017
Unfazed by the government's warning of suspension and cutting their pay, resident doctors across various hospitals in Maharashtra continued their strike for the fourth day on Thursday.
Nearly 4,000 resident doctors have been striking since Monday, demanding enhanced security in the wake of a string of attacks on doctors by patients' relatives at government hospitals across the state.
The protests have been hampering the services of Out-Patient Departments (OPDs) in various hospitals.
Wednesday night, a woman doctor of the civic-run Sion hospital was allegedly beaten up by the relatives of a patient, which made the stand of the protesting medicos more aggressive.
The civic-run KEM Hospital in Mumbai has started issuing suspension notices to the doctors who did not report to duty despite state Medical Education Minister Girish Mahajan asking them to resume work by Wednesday evening.
Mahajan had warned the protesting resident doctors that they would lose six months' pay and face suspension if they did not resume work by 8 pm on Wednesday.
"After the government's directive on Wednesday, we have started issuing suspension notices to resident doctors in Mumbai's KEM, Sion and Nair hospitals," KEM Hospital's Dean Dr Avinash Supe told PTI on Thursday.
Mumbai: Patients wait outside Sion Hospital as resident doctors continue with their strike. pic.twitter.com/rSlUrSq917 — ANI (@ANI_news) March 23, 2017
"There are at least 1,500 resident doctors in these three hospitals who did not report to duty on Wednesday by 8 pm. Now, all of them will face suspension," he said.
A representative of the protesting medicos said, "The resident doctors also need armed security personnel at sensitive places on the hospital premises. There should be an alarm system so that the doctors can call the security."
"The pass system, commonly practised in private hospitals, should be implemented to restrict the number of relatives visiting a patient," he said.
"There is also a need to make the attack on doctors a non-bailable offence and cases should be heard before fast track courts. These are our demands and we are not asking for the moon, still the state is not addressing it on priority," he said.
The Indian Medical Association — which has some 40,000 members in Maharashtra — had on Wednesday also extended support to the agitation.
The Full Time Medical Teachers' Association attached to Thane Municipal Corporation-run Rajiv Gandhi Medical College in the neighbouring district also issued a written letter extending support to the doctors' protest.
Meanwhile, three persons have been booked for allegedly beating up the woman doctor in Sion hospital last night, police said on Thursday.
Mumbai: Resident doctor at Sion Hospital allegedly attacked by a patient's relatives last night; Police complaint registered against 3 women pic.twitter.com/v35sujaIAN

— ANI (@ANI_news) March 23, 2017
The doctor was allegedly slapped and beaten up by the relatives of a four-month-old girl, who was admitted to the hospital for treatment of pneumonia, they said.
The patient's mother and her other relatives alleged that the doctor was not providing proper medical treatment to the child, a police official said. After the incident, the doctors present in the hospital gathered and protested in the premises, he said.
Later, the hospital administration called the police and the patient's mother was taken into custody, he said.
The woman doctor also complained to the hospital administration about the incident, he said.
The Sion police on Thursday registered an offence against the patient's mother and her two relatives under IPC section 353 (assault or criminal force to deter public servant from discharge of his duty), the official said.
According to the data of Brihanmumbai Municipal Corporation's medical department, the present strength of security personnel in KEM hospital is 210 and there is an additional requirement of 306 guards.
The current strength of security staff in Sion hospital is 180 and there is an additional requirement of 206.
In the Nair hospital, which is also run by the BMC, presently 97 security personnel are deployed and there is an additional need of 133.
The Maharashtra government has already promised to deploy 500 security personnel from Maharashtra State Security Corporation in the hospitals by 1 April.
The Medical Education Minister on Wednesday said that by April-end, 1,130 guards will be recruited in government hospitals to prevent attacks.
He also said that Rs 33 crore has been sanctioned for the recruitment of guards.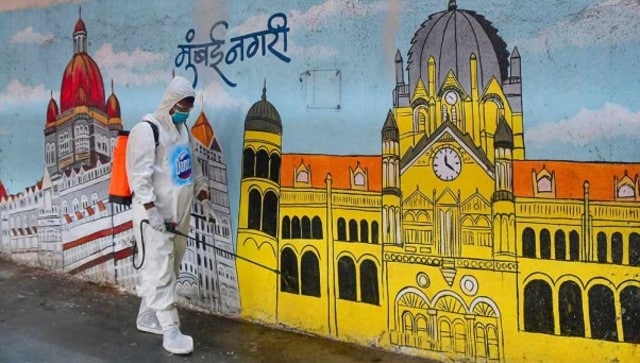 India
The spike in cases has left the BMC worried ahead of the festive season beginning on 10 September with the Ganesh Chaturthi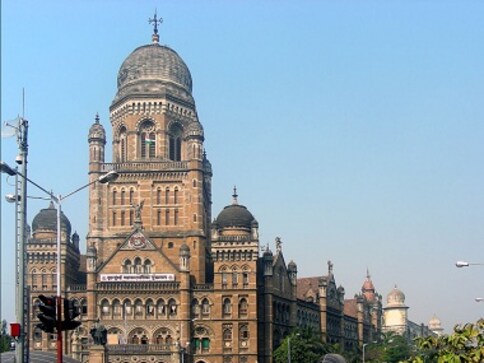 India
On 15 July, the financial capital of the country had logged 545 COVID-19 cases. But after that its daily case count remained below 500 and even went under 190 by mid-August.
Entertainment
The Bombay HC quashed the two FIRs after Sahil Khan's lawyer and Ayesha Shroff told the court that they had settled the dispute between them amicably