Devendra Fadnavis planning to amend redevelopment laws to curb building collapse incidents
In the backdrop of the Bhendi Bazaar building collapse that killed 34 people, Maharashtra chief minister Devendra Fadnavis Friday said the state is planning to make some amendments to the redevelopment laws to prevent such mishaps in the future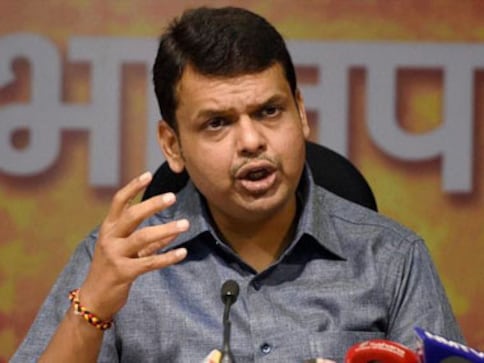 Mumbai: In the backdrop of the Bhendi Bazaar building collapse that killed 34 people, Maharashtra chief minister Devendra Fadnavis Friday said the state is planning to make some amendments to the redevelopment laws to prevent such mishaps in the future.
He said if a structure is declared dilapidated and if 51 percent of its tenants have vacated the premises, the rest will be moved out forcefully after making arrangements for their rehabilitation.
On 31 August, 117-year-old Husaini building in the Bhendi Bazaar area of south Mumbai crashed, killing 34 people, including a 20-day-old baby.
The tragedy occurred after two days of heavy rains that had many areas in the megapolis under the water and slush. "Every year authorities like the BMC and Mhada issue notices to tenants of structures declared as dilapidated and dangerous to live in. In the recent case, while a few tenants had already vacated the building some did not, leading to the tragedy," he said.
Fadnavis said his government is planning some amendments to the laws to forcefully evict tenants of dilapidated buildings. "If a structure is declared dilapidated and if 51 per cent of the tenants have vacated the premises, then we will forcefully evict the remaining tenants after making arrangements for their rehabilitation," he asserted.
Fadnavis recently said his government had decided to include a special provision in the development control rules (DCR) for redevelopment of dilapidated buildings in the city and suburbs.
He had also said that the co-operation department had decided to give deemed conveyance to societies that did not have occupancy certificates so that they could benefit from the redevelopment schemes, which currently they could not as their redevelopment was stuck.
Find latest and upcoming tech gadgets online on Tech2 Gadgets. Get technology news, gadgets reviews & ratings. Popular gadgets including laptop, tablet and mobile specifications, features, prices, comparison.
India
Andhra Pradesh Chief Minister YS Jaganmohan Reddy has taken cognisance of the accident and has directed Visakhapatnam's district collector and the police to take immediate action
India
Taking cognisance of the incident, Chief Minister Yogi Adityanath asked Gautam Buddh Nagar police commissioner Alok Singh to reach the spot.
India
The modification in the traffic signal signage system for gender equality will be done at 13 junctions on Veer Savarkar Marg, with the first new sign at Dadar