Developing El Niño conditions may affect final quarter of monsoon this year
The overall monsoon until 30 August has been 6 percent less than normal, IMD said.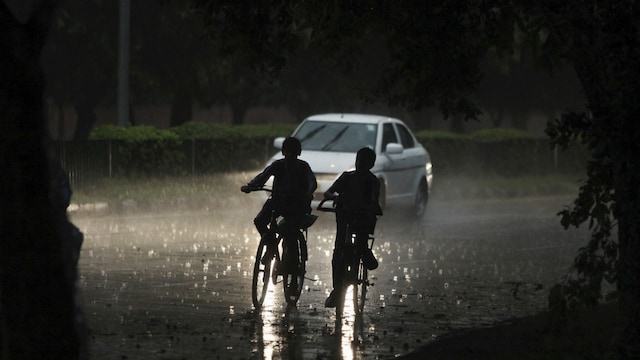 The India Meteorological Department (IMD) has suggested that rains are not expected to pick up in the coming few weeks because developing global weather conditions.
In the latest weather update, IMD said that there was a possibility of development of weak El Niño conditions in the final part of the four-month monsoon season, which began from June, Business Standard reported.
The overall monsoon until 30 August has been 6 percent less than normal, with several districts of north interior Karnataka, Rayalaseema, Bihar, Jharkhand, Saurashtra and Kutch staring at a shortfall, the report added. Agriculture ministry officials said the uneven rainfall patterns this year won't have any impact on the overall production of kharif crops.
This deficit in rainfall this year is likely to continue as the shadow of an imminent El Niño looms large. There is currently a 60 percent chance that the Pacific Ocean will enter the El Niño phase by autumn, increasing to around 70 percent during winter of 2018-19, according to Down To Earth.
This establishment of the El Niño may spell bad news for the Indian monsoon, the report explains: Warming the Pacific Ocean typically suppresses rainfall in India and affects rainfall distribution. This year, the monsoon has already been afflicted by unfavourable conditions in the Indian Ocean that affected rainfall distribution in the country. If the emerging El Niño makes matters worse, India may be facing a deficit monsoon year which will have an impact on the country's agriculture and water woes, it said.
On the other hand, the monsoon that India has actually observed so far has wreaked havoc in several parts of the country. As many as 1,276 people have lost their lives, including 443 in Kerala, due to rains, floods and landslides in eight states during the monsoon season so far, the home ministry said on Monday.
Besides Kerala, 218 people have died in Uttar Pradesh, 198 in West Bengal, 166 in Karnataka, 139 in Maharashtra, 52 in Gujarat, 49 in Assam and 11 in Nagaland. Thirty-seven people have also been missing – 15 in Kerala, 14 in Uttar Pradesh, five in West Bengal and three in Karnataka — while 349 have been injured in rain-related incidents in the states.
With inputs from the Press trust of India
India
Various parts of Maharashtra have been witnessing heavy showers since Sunday. The IMD has also issued an 'orange alert' for Marathwada, south central Maharashtra and south Konkan
India
A flood alert is declared when the Yamuna crosses the warning level, and people living near the floodplains and in flood-prone areas are evacuated
India
Heavy rains wreaked havoc in Himachal Pradesh, Uttarakhand, Odisha, Jammu and Madhya Pradesh on Thursday, bringing life to a standstill and according to the IMD more rainfall is expected this week