Demonetisation: Reddy was ready with cash, PM Modi, what about pyre of the honest?
While people like Reddy, the intended victims of 'demonetisation' were spending their crores — presumably none of it was old stashed cash — at a wedding, Pawar, the intended beneficiary, was getting victimised.
'Ghar mein shaadi hai, paise nahin hai...' Prime Minister Narendra Modi said at an event in Japan a day after announcing 'demonetisation.'
So, what happens when there is a wedding at home and there is no money at home?
If you are G Janardhan Reddy, you invite thousands of people, spend several crores, publicly display your opulence and laugh at the shaadi-but-no-money joke.
And, if you are Jagdeesh Pawar, 50, of Sikar in Rajasthan, you just die. Because, ghar main shaadi hai paise nahin hai. Since Pawar's story is a metaphor of our times, this tale of a wedding and many funerals, needs recounting.
While people like Reddy, the intended victims of 'demonetisation' were spending their crores — presumably none of it was old stashed cash — at a wedding, Pawar, the intended beneficiary, was getting victimised.
Pawar's two daughters were to get married on 3 December. On Wednesday, he left home before dawn to exchange currency at a local bank. But, unable to withdraw or exchange after queuing up till noon, he returned home, told his family that it seems he won't be able to arrange money, complained of chest pain and died a few hours later.
Pawar, like all fathers who plan for ages to get their children married, may have saved for years. He may have even withdrawn this money from a bank, or may have kept it in a box at home. But, all of it turned to scrap one fine night after just one speech.
Everywhere in the world, the law of natural justice is based on this premise: Not one innocent should suffer even if a hundred guilty get away.
Tell this to Reddy's family.
Tell this to Pawar's wailing daughters.
Tell this to the dozens who have reportedly died, thousands who have lost employment and millions whose trade has come to standstill.
If the noisy narrative dominating India at the moment is to be believed, the government has conducted a surgical strike with its 'demonetisation' drive. It is aimed at the dishonest, deshdrohis, beneficiaries of the 2G scam, financiers of terror networks, purveyors of counterfeit notes and those who sleep on wads of thick notes.
Pawar was just a chaiwallah.
If this is indeed a surgical strike and it is killing people like Pawar, who is the real insurgent, who is the target? Reddy?
Writing for The Indian Express, Pratap Bhanu Mehta argues that a new kind of national project has been unleashed on the nation where all individuality has to be effaced. "Every citizen will appear, alternatively, as a patriot or a criminal: The histories of their individual life worlds, whether they have bank accounts, how much cash they use, how far they live from an ATM, all these questions pertinent to the distributive consequences of these actions will be immobilised," he writes.
Pawar just got his life effaced for the cause. He died, perhaps, a criminal waiting for the state to declare him innocent.
Like Pawar, almost the entire country is on the road, queuing up for cash, a metaphor of their monetary, fiscal innocence. Some believe they are part of some moral, ethical ritual that would cleanse their own souls through suffering and make the country better. Others, like many Hindus, think by making an offering, like at temples while seeking forgiveness for their sins of the past, their past would be laundered.
Tell a fool he is making a sacrifice for the interest of the nation, religion, God, for the greater common good. Tell him it would be rewarded with a life in a financial paradise, in the company of 72 virgins. He would go laughing to the gallows, willingly detonate RDX tied to his vest or queue up at an ATM.
But, what happens when the sacrifice doesn't lead to the promised paradise? When consumption demand falls, businesses get wiped out, unorganised labour in the private sector gets retrenched, economy stagnates, Rs 2,000 notes become the new currency of corruption, weddings get postponed, funerals hastened and everyone becomes a potential victim of a tax raid?
When har-har Modi turns into, to use Mamata Banerjee's quip, ghar-ghar chor?
When there is a shaadi at home but no money?
When Pawars are dying and the Reddys are smiling?
World
This is a dramatic setback for Guinea, where many had hoped the country had turned the page on military power grabs.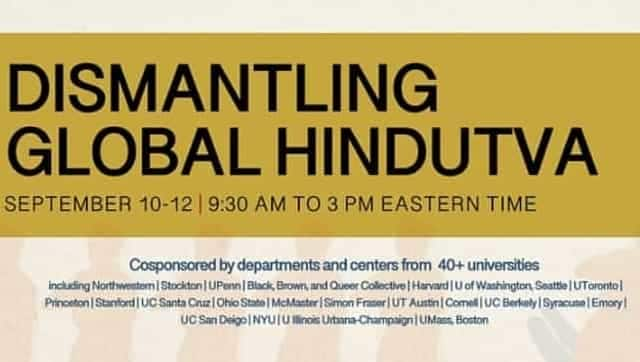 India
The Hindu dharma represents the world's most ancient continuously practised, indigenous spiritual and philosophical tradition
Politics
His selection assumes significance as the dissension-riven Congress faces the Assembly polls in less than five months and the fact that Dalit voters comprise 32 percent of the state's electorate