Demonetisation: Non-functioning ATMs, angry people; we might be staring at a disaster
Frustration levels soared due to unavailability of cash in ATMs which were supposed to be functional by Saturday.
Samudra manthan (churning of the ocean) brought out amruta, the elixir of life. Narendra Modi's quest is no less ambitious. He expects the manthan of India's financial system to throw up black money. He perhaps forgot that the road to hell is always paved with good intentions. Modi's attempt to become India's Lee Kuan Yew may have landed India's cash-based economy in a crisis so intensely traumatic that at this stage, nobody has the stomach or forbearance for a rational discussion on long-term benefits.
It hasn't taken long for the initial euphoria to die down in favour of impatience and panic. When ATM doors are locked and banks become a war zone, no amount of sage advice from the government serves any purpose.
The harrowing faces of helpless citizens queuing up for hours, only to be denied, countless tales of the economically-disempowered working sections of the society (plumbers, maids, drivers, masons) offering a line of credit to their affluent clients, many anecdotes of the sick and infirm being turned away from hospitals, people collapsing due to exhaustion amid naked fear-mongering by opportunistic political leaders paint a picture of anarchy. This might be a mess too big for even Modi to tackle, who still enjoys a formidable political capital.
The goodwill is fast evaporating as people's anger grows due to a broken system and the administration's apparent inability to preempt the magnitude of the problem despite — as finance minister Arun Jaitley put it on Saturday — the government factoring in inconvenience during assessment.
The problem stems from the fact that Rs 500 and Rs 1,000 banknotes formed a significant part of India's cash economy. A Business Standard report, quoting RBI data, pointed out that the proportion of Rs 500 and Rs 1,000 notes were 86.4 percent of total value of notes in circulation on 31 March, 2016, amounting to Rs 14 trillion. According to the report, the growth rates in these notes were 76 percent and 109 percent, respectively, in the last five years versus overall currency in circulation going up by 40 per cent.
If higher denomination notes formed nearly 87 percent of India's currency value (10.4 percent of the economy), it indicates a very high degree of liquidity. That would also justify Modi's idea of performing a surgical strike on the higher value banknotes. Where, then, did the government go so wrong?
Not for the first time has the NDA government fallen prey to its habit of getting its communication strategy wrong while implementing a good idea. Economists have largely welcomed the move with some forecasting a greater collection of taxes that may go a long way towards bridging the fiscal deficit, while some reckon that the parallel economy will take a crippling hit. But before we come to that eventuality, there is a small matter of managing the needs of our daily existence. People have shown enough fortitude and patience and have so far been largely supportive of the government's chemotherapy, but patience is a fickle virtue.
With the ATMs still dry due to a recalibration error, the entire banking sector came dangerously close to imploding on Saturday, with skirmishes being reported from several areas of the country.
In Kolkata, for instance, employees of a nationalised bank on Saturday found it difficult to turn on their automated systems which remained in weekend shutdown mode. By the time the systems got going, an impatient crowd had downed the shutters, forcing police to rush to the spot. It is inexplicable while these technicalities were kept outside the ambit of assessment.
Frustration levels soared due to unavailability of cash in ATMs which were supposed to be functional by Saturday. It later emerged that the machines had to be individually recalibrated by engineers to dispense the new notes which are different in dimension.
Amid widespread discontent about why such a move was kept till the last minute, FM Jaitley offered an explanation.
"The recalibration could not be done before the announcement, in view of the secrecy that was required till the Cabinet decision was made. If we had started the process of recalibration before, we would have risked a leak of the information, which would have rendered the whole exercise pointless," said Jaitley at a news conference on Saturday. He added that it would take at least two to three weeks for the machines to start running.
The already creaking banking system may not survive till ATMs are restored to full health. We might be staring at a disaster.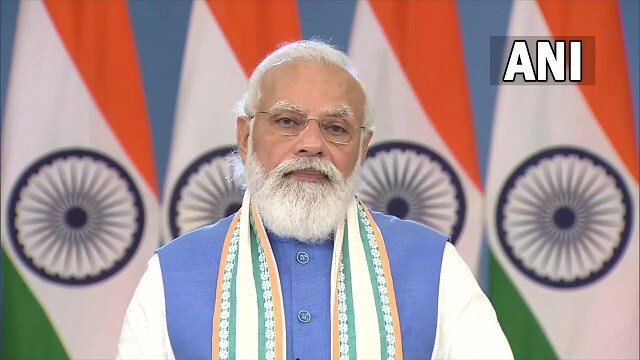 Politics
Since his days as Gujarat Chief Minister, Modi repeatedly said that, with the same laws, same rules, same officers, same people, same files, he has shown things can happen
India
On 7 October 2001, he was sworn in as Gujarat chief minister for the first time
Politics
Twenty Years after being in power, first as Gujarat chief minister and then as country's prime minister, Modi's biggest strength remains his ability to focus on processes without worrying about end results