Demonetisation: Newborn baby dies in Govandi after doctor 'refuses' treatment for want of cash
A premature baby died after a doctor attached to a nursing home allegedly refused to treat the child as the parents had only the Rs 500 and 1000
A newborn baby died after a doctor attached to a nursing home in suburban Govandi, Mumbai, allegedly refused to treat the child as the parents could not pay the necessary deposit in notes less than Rs 500 denomination. The police have registered a case.
Jagadish Sharma, father of the newborn, had filed a case in this regard with Shivajinagar police station in the city.
Sharma's wife Kiran, who was pregnant, was admitted to the nursing home for tests on 8 November and was expected to deliver the baby around 7 December. But Kiran went into labour prematurely on 9 November and gave birth to a boy at home before she could be taken to a hospital. Afterwards, the mother and the boy were rushed to the nursing home.
The lady doctor administered preliminary treatment but allegedly refused to treat the baby further unless Sharma, a carpenter by profession, paid a deposit of Rs 6,000 in notes of less than Rs 500 denomination, the police said.
Prime Minister Narendra Modi had demonetised old notes of Rs 500 and Rs 1,000 on Tuesday in order to curb black money, corruption, terror financing and weed out fake currency in the country.
Sharma alleged that he requested for some time to arrange for the Rs 500 notes changed into lower-value currency but the doctor refused and turned them away. The mother and the baby were taken to another hospital where the infant's condition worsened and he died before getting treatment, as per the complaint.
"Today we registered a case against the doctor for causing death by negligence (IPC section 304A) and disobedience of order duly promulgated by public servant (IPC section 188)," said Shahaji Umap, deputy commissioner of police, zone VI.
There were clear instructions from the state government to hospitals that they must continue to accept Rs 1,000 and Rs 500 notes and a circular to this effect had been issued, the DCP said. "In our investigation we found that the baby died due to the refusal by the doctor to treat him," the officer said. However, no arrest has been made so far.
In another incident in Delhi, the father of a seven-year-old boy suffering from tuberculosis, alleged that the management of Kalavati Hospital refused to accept Rs 500 and 1,000 notes post demonetisation. The child has been admitted in the hospital since 7 November.
The man, who works as a security guard in the industrial area of Narela, went on to state that the MRI ward in the hospital refused to accept his old notes, despite the government's announcement to hospitals to accept old notes.
In this video, the man who does not  seem to posses a debit card, is seen weeping about zero co-operation from neither the doctors nor the MRI ward officials of the hospital in accepting old Rs 500 and 1000 currency notes.
Politics
The Centre has increased the powers of the BSF by increasing its jurisdiction in poll-bound Punjab by up to 50 km from the international border
Politics
Narendra Modi is a man with a mission and with a single-minded determination to transform India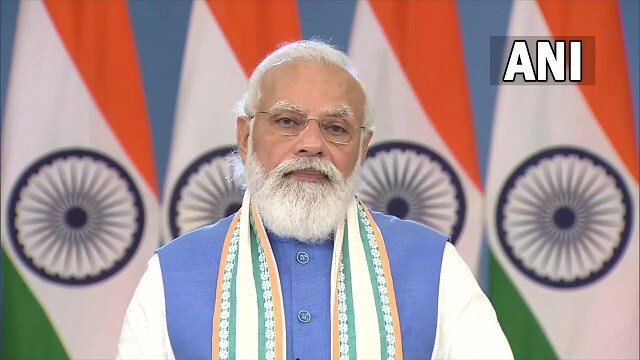 Politics
Since his days as Gujarat Chief Minister, Modi repeatedly said that, with the same laws, same rules, same officers, same people, same files, he has shown things can happen