Demonetisation: Narendra Modi asks youth, traders to help create a 'less-cash society'
Modi talked about demonetisation on the radio programme 'Mann Ki Baat' and appealed to the people of India to help him create a 'less-cash society'.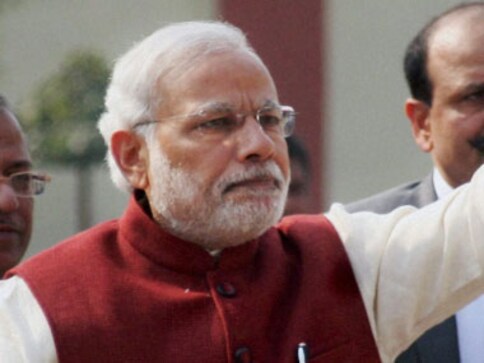 Prime Minister Narendra Modi on Sunday talked about the demonetisation of Rs 500 and Rs 1,000 notes on the radio programme 'Mann Ki Baat' and appealed to the people of India to help him create a "less-cash society".
"A lot of people have asked me to talk more about the currency ban," said the Prime Minister, as he began talking about demonetisation.
"When I had taken this decision, I had said that this is full of difficulties. And the implementation of this decision was also bound to be difficult. I knew about the kind of difficulties people would have to face," Modi said. "I knew that it will definitely take 50 days to come out of the effect [of demonetisation]," he added.
"But for 70 years, we have been tolerating the disease of corruption and black money. The cure to that disease cannot be simple," he said.
"But I see your support. Despite so many attempts to dissuade you, you have understood this move for the welfare of this nation," said the Prime Minister. "The entire world is watching this move. Every economist is analysing this move. The world is watching whether 1.25 crore Indians, despite difficulties, will achieve success."
He then said that India trusts its citizens who will make the country emerge successful after "this test of fire".
"Bank branches and officials are involved in this process. It is because of their efforts that India will succeed," he said. "I have seen that banks and post office officials are working. And when it comes to humanity, they are two steps ahead of everyone else. I remember when the Jan Dhan Yojana was announced, the way the bank officials worked showed that they did something which had not been done in 70 years," he added.
"There are still some people who have a bad habit of trying to find loopholes. They are trying to find other means to save their black money and benaami money," Modi said.
#PMonAIR लेकिन बुराइयाँ इतनी फैली हुई हैं कि आज भी कुछ लोगों की बुराइयों की आदत जाती नहीं है | #MannKiBaat #DeMonetisation pic.twitter.com/BpxMhsJzaw

— All India Radio News (@airnewsalerts) November 27, 2016
"They are trying to influence and oppress the poor people to do this. I want to tell these people: Following laws or not is up to you. But please do not play with the lives of the poor. Don't do anything because of which the poor suffer because of your actions," he said.
Modi also said that demonetisation was changing rural lives too. He said that because of demonetisation, in one week, Rs 13,000 crore was deposited in many municipalities this year, which was much greater than last year.
"I want to thank the farmers. Compared to last year, the sowing by farmers has increased. Despite difficulties, the farmers have found solutions. The farmers always stand resilient," he said.
"Small traders also faced difficulties. But they are achieving a lot through technology," Modi said. He also asked small traders and businessmen to use bank apps on their mobile phones and "learn how to participate in trade through cashless transactions."
"I also want to thanks labourers," Modi said. "They are forced to give a cut to many people after getting their wages. Through mobile phones and e-wallets, you can avoid giving these cuts," he added.
"I took this decision for the poor and the needy," he said.
The prime minister then appealed to the youth to help teach others about technology and online transactions.
"I want to talk to the youth. I know that you have liked and supported this decision. You are my real soldiers. This is a golden opportunity to help India," he said.
"Many elders in your family will not know what an app is. You know how to conduct transactions online," he said.
"Our dream is a cashless society. But why can't India move towards a 'less-cash society'. I know you will not disappoint me," said the prime minister.
"There are many opportunities for mobile and e-banking. Every bank offers online transactions. Through Jan Dhan Yojana, crores of people have RuPay card. Many have started using that," he said.
He also talked about the benefits of Unified Payments Interface (UPI), which he said was "very simple, like sending a Whatsapp message. Even an illiterate person knows how to send a Whatsapp message. You don't even need a smartphone to do this."
"There is an entire generation which does not know about online transactions," Modi said. "Make a promise that you will be a part of a cashless society. Every day, educate at least ten families about technology and online transactions," he said, asking support from the youth.
"I invite you to not only support the government but also become soldiers of this change. There are many countries where the youth changed the country. Revolution is done by the youth," Modi said.
Before his radio address, Modi had also tweeted, asking citizens to "embrace e-banking, mobile banking & more such technology".
Time has come for everyone, particularly my young friends, to embrace e-banking, mobile banking & more such technology. pic.twitter.com/VfPtIl6m2I

— Narendra Modi (@narendramodi) November 27, 2016
The prime minister, in his Mann Ki Baat address, also talked about how Amitabh Bachchan talked about the importance of cleanliness on the occasion of the birth anniversary of hi father Harivansh Rai Bachchan.
He also talked about celebrating Diwali with the soldiers of the army and asked people to always support the jawans of the nation.
Lastly, he also talked about how the participation of the students of Jammu and Kashmir in their examinations showed that "the children of Jammu and Kashmir want to touch new heights of development through education".
India
Stripped to the bone, the CAATSA sanctions are a way of forcing India to negate its multi-alignment strategy
India
Its founding members include Larson & Toubro, Nelco (Tata Group), OneWeb, Bharti Airtel, Mapmyindia, Walchandnagar Industries and Ananth Technology Limited.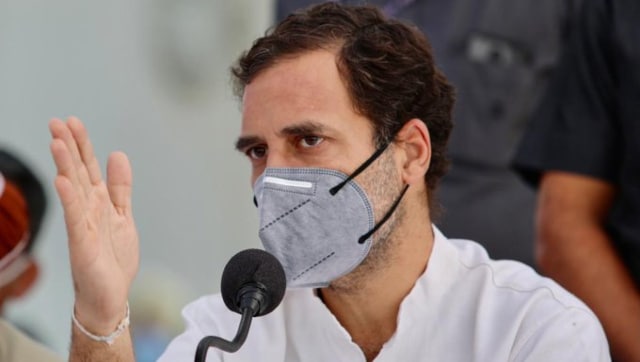 India
The Congress leader also targeted the government over Indian Army Chief General MM Naravane's "China was here to stay" remark in the context of stand-off in eastern Ladakh