Demonetisation: Lack of lower denomination notes affects farming, construction activities
Demonetisation of high denomination currency notes has badly hit agricultural and construction activities across Odisha, as cash-starved farmers are finding it hard to pay agricultural labourers, who are demanding wages in advance, that too in Rs 100 denomination
Berhampur (Odisha): Demonetisation of high denomination currency notes has badly hit agricultural and construction activities across Odisha, as cash-starved farmers are finding it hard to pay agricultural labourers, who are demanding wages in advance, that too in Rs 100 denomination.
People in Ganjam district said that they do not have enough cash to give to daily wage labourers.
Sudhir Rout, a farmer from Baiganabadi on the outskirts of Berhampur city in Ganjam district, said that he failed to pay the wages to labourers engaged in cutting crops.
Rout is in a fix as labourers are refusing to accept old Rs 500 and Rs 1,000 notes and he does not have enough Rs 100 notes to distribute among them.
Rout is not the only farmer facing such a problem. Several of them across the state are struggling to purchase ration, pay dues to agriculture labourers and manage various other expenses.
Another farmer from the district is facing a tough time in convincing labourers to work in his field. Due to this problem, he could not even complete harvesting. He had gone to a nearby market to withdraw money from the ATM, but it was not functioning.
The farmer tried to exchange money from the bank, but it handed him a Rs 2,000 note.
"What will I do with the new note? I struggled to change even Rs 1,000 note," he said.
"Now the paddy crop is in harvesting stage but no one is ready to come and work unless I pay the wages in advance and in Rs 100 denomination," said Rout.
The demonetisation crisis also affected construction activities in different areas. With labourers reluctant to accept Rs 500 and Rs 1,000 notes, people are seen struggling to secure Rs 100 notes to continue the construction work.
Several house owners have been forced to stop such activities.
"I have stopped construction work for the last three days as I do not have notes of smaller denominations to pay daily wage labourers," Manoj Padhy, an advocate from Brajanagara in Berhampur, said.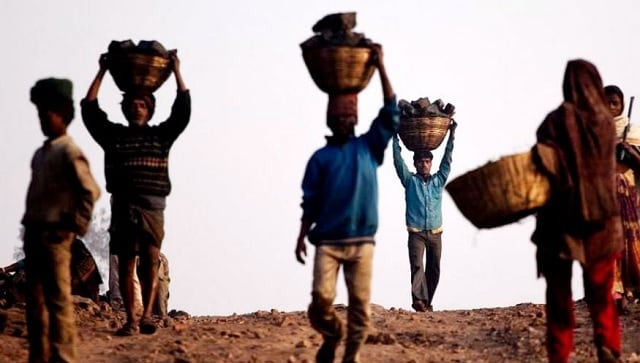 Business
Once the wages code comes into force, there will be significant changes in the way basic pay and provident fund of employees are calculated.
India
The video was recorded on 11 September when some boys from the Sukhigaon village encountered the bears while playing. Frightened, they fled leaving the ball behind
India
The Shiromani Akali Dal had given a call to take out a march starting from Gurdwara Talab Ganj Sahib to Parliament House against the "anti-farmer" laws passed by the Centre