Demonetisation is an opportunity to trim wedding expenses, and ensure a social revolution
Now that the Reserve Bank of India (RBI) has set a Rs 2.5 lakh cash withdrawal limit for families with upcoming weddings, could this be an opportunity to make Indian weddings inexpensive and ensure a social revolution?
I was once visited by a scholar from Ireland. He had to cross the Cricket Club of India before reaching my office, and the first thing he asked was about the "huge circus-type atmosphere" at the venue. I told him that it was an Indian wedding, and if it was at the CCI, it must be a well-heeled, big, fat wedding.
His jaw dropped. "It's a carnival!" he exclaimed, adding that his own wedding in Dublin — which was a "big affair" — had about 40 people, including his bride and the officiating priest. It was my jaw's turn to drop. Most poor but not indigent people have bigger wedding in India, I told him.
Now that the Reserve Bank of India (RBI) has set a Rs 2.5 lakh cash withdrawal limit for families with upcoming weddings, could this be an opportunity to make Indian weddings inexpensive and ensure a social revolution? It possibly is, though it may not have been the government's intent when the limit was first set. When the government first announced the demonetisation drive, it hadn't even realised it was the wedding season and people were halfway through their planning and preparation.
All the cash one might have stashed is trash now, and one has to make do with the Rs 2.5 lakh allowed till 31 December for wedding-related expenses. Already, everyone is talking about the difficulty in organising weddings with such limited provisioning, but not about devising ways and means to make them cheaper. A simpler wedding and a good marriage thereafter can be the preferred option.
The stipulation for the limited withdrawal could be an opportunity rather than cause for lament. Only parents or the person getting married can withdraw. Which implies that the limit set is per wedding, not per person getting married. The couple cannot pool their respective Rs 2.5 lakh to make it a Rs 5 lakh gala. And parents cannot chip in to make it a million-rupee event!
This should be the moment social leaders come forward and push for reforms for wedding expenses. My domestic help, who is now debt-ridden after her daughter's wedding, recently told me that it cost her Rs 4 lakh. Most families celebrate big weddings by exhausting all their savings, though they later rue the consequences.
After all, "Shadi toh ek hi bar hoti hai na mere beti ka?"
This, of course, excludes those who have riches and oodles of cash, like the Janardhan Reddys of Karnataka, who reportedly spent Rs 500 cr on one family wedding! Had it not been for the brouhaha around the Reddy wedding, and the demonetisation said to be aimed at black money, Income Tax inspectors may not have visited the Reddy family offices.
Planned weddings cannot be called off, for that is the most embarrassing thing to happen, and even worse is when a bride or groom fails to turn up for the event. Now, one reason seems to be not having cash to disburse, because most weddings are organised mostly by cash transactions. Even the caterer takes a part by cheque, the rest in cash, like builders do. Weddings in rich families are when the kala dhan flows out.
The RBI also wants banks to "encourage families to incur wedding expenses through non-cash means — cheques or drafts, credit or debit cards, pre-paid cards, mobile transfers, internet banking channels, NEFT/RTGS and the like. But those who do go for really big fat weddings cannot do that for a while post-demonetisation, unless they cheat and build an untaxed — or tax-evaded — corpus.
Scaling down weddings and making a virtue out of a necessity is in order. Who knows, this could even set a trend. Even if Rs 2.5 lakh is withdrawn, the banker not claiming paucity of cash to honour a cheque, there are other hurdles. Cash disbursals have to be by certifying that the payee had no bank account to have received a cheque instead. There is a lot of record-keeping involved.
Just the other day, a politician on a news television debate had angrily, and unhelpfully, asked whether anyone could get married with "just Rs 2.5 lakh". Fact is, this guy was both right and wrong. One could, but does not. Most Indians do spend more Rs 2.5 lakh for a wedding-related event. The baraat, the mehendi, the dinner spread, the decorations all need money to be organised.
But one can cut costs. The set practice today is to have a wedding with the cousin's mother-in-law's second cousin being invited and giving her gifts, which the receiver may have no use for. And then, with a repeat guest list, an elaborate reception with a huge dinner including a chaat counter, where everyone waits restlessly in a queue to go and meet the couple and be photographed. Who among us has ever had such a group photograph sent to us to see? The newly married couple, tired after the wedding, wearing a trousseau of some expense and unlikely the be worn ever again, except a couple of times soon after the wedding. She may have — in fact most do — added weight. After that, the weight gain makes the groom's three-piece suit tighter at the waist.
Therefore, keeping it simple makes eminent sense. Not just for now. For all times.
Entertainment
A larger question to ask ourselves is, why do we get snubbed repeatedly at international awards? Are we sending the wrong films?
Politics
While the SP is banking heavily on Akhilesh Yadav's image as a young, energetic leader, the BJP under Yogi Adityanath is reaching out to the masses with his government's development and law-and-order report cards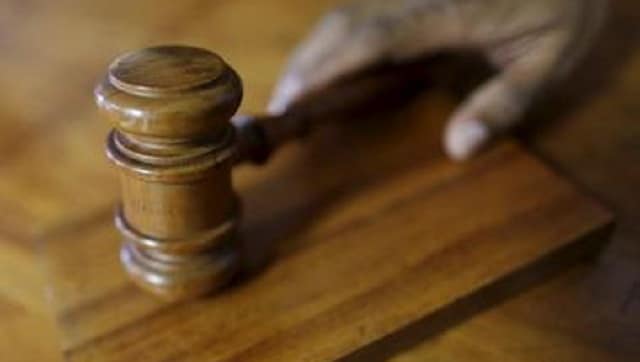 India
Big data and machine learning can transform how we handle dispute resolution and may do wonders