Demonetisation: Economists, experts back Manmohan Singh's prediction of GDP slowdown
Experts have agreed with the observations of the former Prime Minister — who is also an economist — and concurred that the decline in GDP could be as high as three or four percent
Former Prime Minister Manmohan Singh has finally broken his silence on the central government's demonetisation move, criticising his successor Narendra Modi over the decision to discontinue higher value currency notes. During a debate in Rajya Sabha on Thursday, Manmohan Singh said, "The GDP of the country will decline by about 2 percent by what has been done. And this is an underestimate and not an overestimate."
Experts have agreed with the observations of the former Prime Minister — who is also an economist — and concurred that the decline in GDP could be as high as three or four percent.
"I don't know on what basis Manmohan Singh has arrived at the figure of 2 percent, but in per my estimates, it'll be more than that. It's true that farmers, households, small industries and businesses have started getting adversely affected as transactions have become difficult due to the cash crunch in the market. By scrapping Rs 500 and Rs 1,000 currency notes in one stroke, which comprise 86 percent of the currency, liquidity has been sucked out of the system. So, how can the economy survive and for how long? I don't see this crisis getting resolved in 50 days and may even continue for next seven to eight months; production will be hit. This will have an adverse impact on our GDP," said Prof Arun Kumar, economist and author of The Black Economy in India.
Manmohan Singh took to the floor of the Upper House of Parliament on Thursday and launched a scathing attack on the government. He called the implementation of the demonetisation move a "monumental mismanagement" by the government, and urged Narendra Modi to come up with a slew of constructive proposals to rectify the situation.
Here are the salient features from Manmohan Singh's speech on demonetisation:
The move may weaken the currency system
It will weaken people's confidence in the currency and banking system
Small businesses, farming and cooperative banking have suffered the most
The cooperative banking sector isn't operational
A monumental mismanagement in the implementation of demonetisation
About 60-65 people have even lost their lives
Those who say demonetisation is good in the long run should recall quote "In the long run we are all dead: Manmohan Singh in Rajya Sabha

— ANI (@ANI_news) November 24, 2016
According to reports, ratings agencies have cut their estimates of India's GDP growth in light of the move by the NDA government. Scrapping of Rs 1,000 and Rs 500 currency notes, in an attempt to curb black money, has led to a cash deficit, as banks are struggling to replace the demonetised currency.
"The move could also dent consumption growth in Asia's third-largest economy, which would have otherwise received a boost from a bountiful monsoon. And, in the short term, the consumption that would have been fueled by black money will come to a halt," Mint mentioned.
"GDP is the measure of total economic activities during the year. Though I can't comment on the 2 percent figure mentioned by the former PM, it is true that there will be a decline in GDP. As there is no flow of currency in the market, economic activities have gone down, along with a decline in production as well. This will have an obvious impact on the economy," said Surajit Mazumdar, economist and professor at Jawaharlal Nehru University.
Explaining the mechanism further, Mazumdar said, "Certain things get affected immediately, like the informal credit sector. And once they're hit, effects can be longer than expected. For instance, if a producer or manufacturer is unable to sell his product and get money, he won't be able to pay his debts. He won't be able to set his credit, and it'll hit him in the long term as well."
But despite Manmohan Singh painting a gloomy picture, not everybody is convinced about it. Economist and senior fellow at the Centre for Policy Research, Rajiv Kumar, anticipates a 1 to 1.5 percent decline in the third and fourth quarters. "I fail to understand from where Manmohan Singh got 2 percent figure, and why did he say 'demonetisation is an organised loot'. It's a political statement. However, my hunch is that 1-1.5 percent decline in GDP in the third and fourth quarters, and by the end I expect GDP growth to be at 6 to 6.5 percent. Due to weakening of demand and transactions, the informal sector and the supply side have been hit. But this is just 30 percent; the other 70 percent is safe. So, we can't say that it's all dark," Kumar added.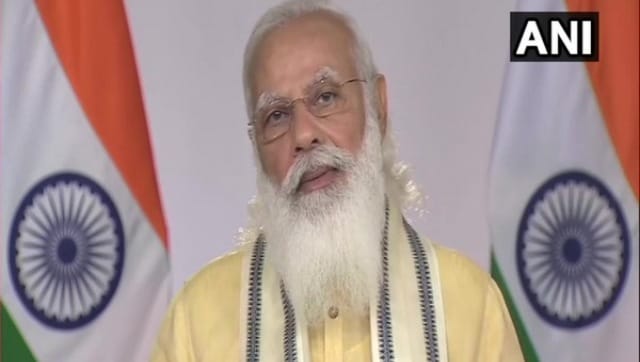 India
The survey, however, had a sample size of only 2,126 adults in India, a country of 1.3 billion people
Lifestyle
Study Abroad platforms that provide guidance, test prep and other essential services to students have been especially hard-pressed to rise to the practical challenges posed by COVID: closed borders or travel bans, slowdowns in visa appointments, cancelled exams, vaccination or quarantine requirements, and students' understandable unease with online-only courses.
Politics
Days after Moily stressed the need for a 'major surgery' on the Congress to make it electorally more competitive, Khurshid said these 'wonderful phrases' are not the answer