Demonetisation drive: The 'corruption economy' will be unaffected by this move
Prime minister Narendra Modi would like India to believe that with his financial masterstroke of demonetisation, generation of black money of this kind would be a thing of the past.
At a meeting of senior police officers in united Andhra Pradesh a few years back, the DGP warned a top cop without taking his name. "Yeh dukaandaari yahan band karo''. Everyone knew who the barb was directed at.
The 'dukaandaari' was a reference to the practise of inspectors who got the posting of their choice to carry a sweet box to this top cop. Named after a popular sweet eatery in Hyderabad, in police parlance it was called the 'Pulla Reddy box'. While the sweets would be arranged on top, the bottom layer would be wads of cash. After the DGP's diktat, the officer stopped the practice at his office.
Inspectors were instead asked to deliver the 'Pulla Reddy box' at his residence.
Prime minister Narendra Modi would like India to believe that with his financial masterstroke of demonetisation, generation of black money of this kind would be a thing of the past. But utopia is not a 'Made in India' product. India needs to stop fooling itself that demonetisation will wipe out the corruption economy. It cannot because it is sustained by the black sheep in the political establishment and aided and abetted by the bureaucracy.
Take the example of another south Indian state where the `cover system' is right now in vogue. An aspirant for posting at a particular police station goes to the local MLA who gives him separate letters in three different envelopes, marked to the IG, DIG and SP of the district, pushing his case. The money is paid directly to the MLA and depending on the honesty quotient of the top cops, a part of the booty comes to them as well.
In this state, the police machinery no longer decides on who to post where. The neta has taken over the job. The SPs are told by their uniformed bosses to handle this direct political interference in postings at their level. "We do not want any friction. Manage it at your level. Don't let it come to the state capital,'' was the oral diktat given to SPs in this state.
"My own inspectors are forced to pay for both postings and retention after they complete one year in the post. Money is paid to the MLAs and even the minister to get the state police headquarters to do so,'' says a district SP, known for his probity.
It is a fixed rate card for postings. Sources say to get posted as sub-inspector in a rural police station where there is the possibility of making big money, a payment of Rs 5 lakh is expected. A circle inspector's posting comes for Rs 7 lakh. If you want to get posted as DSP in a jurisdiction of your choice, Rs 10 lakh need to be shelled out.
The amount also has to be shelled out if you are in a 'good' post and likely to be transferred. Money is then paid to retain the lucrative post. Do the math to realise how much a corrupt SI or CI must be making on the side to be able to afford such hefty bribes. This does not mean every cop is dishonest. But more often than not, the ones who do not pay are shunted to loopline postings.
The only time the rate is lowered is when the cop belongs to the same caste as the local MLA or minister. In such cases, appointments are done with quid pro quo made clear. At times, a pliant police officer at the SHO level is appointed for a temporary period only to settle a legal dispute — most often a land dispute — in favour of a political heavyweight.
It is a fallacy to think the black money is generated only by businessmen, traders, builders and politicians. Of course, it is. But given the extent to which the state controls our lives, different government departments like revenue, excise, transport are also an integral part of the black money mafia.
Which is why the demonetisation exercise is at best, a temporary blip, which will make the corrupt now lose 30 to 40 per cent of their loot, if it happens to be in cash. That is the hit they will take when they get their booty exchanged through commission agents. But the corruption economy will be back in business with a vengeance, sooner than the main economy, to make up for what they have lost. India, for all you know, will witness more corruption post 30 December. The new 2000 rupee notes will occupy lesser space in Pulla Reddy boxes. Gujarat witnessed the first such case of bribery last week when two port trust officials were arrested for allegedly accepting Rs 2.9 lakh in new 2000 rupee notes.
How do the dishonest SIs, CIs and SHOs manage to earn so much to bribe a politician to get a posting of their choice, you would wonder. The favorite spots for collecting mamool (bribe) for cops are the wine shops. Each wine shop under the jurisdiction of a police station is forced to pay between Rs 10000 to 20000 every month. The booty is then distributed between all the policemen involved, with a share often going right up to the top. Failure to pay up invites cases against the shop owners.
Trucks transporting sand illegally are another hunting ground. If the truck belongs to a politician, a lower fine is imposed. Sky is the limit if it does not have political patronage. Quarries, mines, settling accident cases are other ways of making money.
The senior cops never soil their hands in the extortion business. A constable, usually the most trusted man of the SHO is entrusted with the job of collecting the moolah and dividing the share among everyone. This man goes by a different nomenclature in different states. He is called 'collector' in some and 'roadmaster' in others.
In Karnataka, DSP MK Ganapathi killed himself in July and named minister KJ George and two senior IPS officers as the cause for his death. But a probe absolved the trio of any role in Ganapathy's death.
In August, sub-inspector Ramakrishna Reddy committed suicide in Medak district of Telangana. His family alleged that his superiors had been mounting pressure on him for Rs 15 lakh in bribes. In the suicide note, he reportedly named nine policemen including the DSP and a circle inspector for pushing him to taking the extreme step.
A superintendent of police tells me how his district minister has not called him even once since the night of 8 November. "He would otherwise call me everyday to get some work or the other done, including pushing for postings and transfers. But he is completely silent now,'' says the SP. He suspects that the neta is busy getting his black money, that he has reportedly hoarded, converted into white through brokers in the state capital.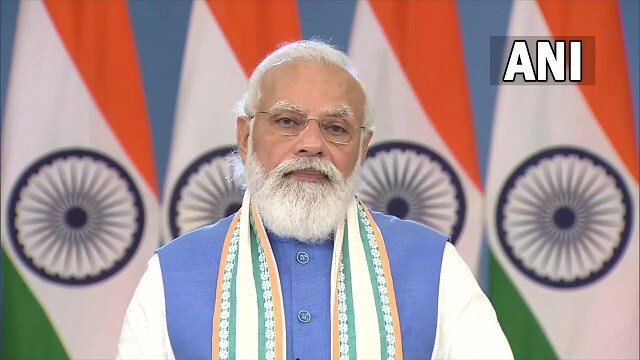 India
Prime Minister Narendra Modi said no matter how powerful a person may be, stern action should be taken against those who work against the interest of the nation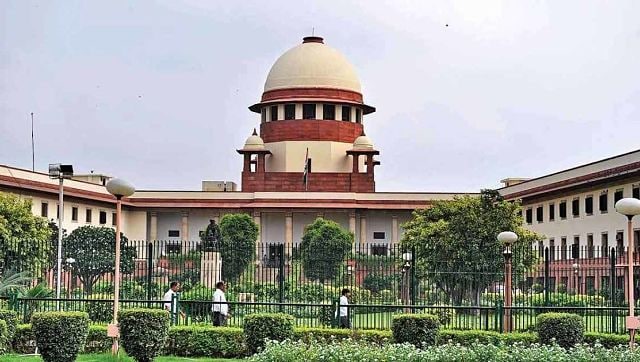 India
Ten people, including Union Minister of State for Home Ajay Mishra's son Ashish Mishra, have been arrested so far in connection with the case
India
A revolver and a gun was recovered from there. The Hussainganj flat belongs to Ankit Das and so does the revolver licence, while Latif, alias Kale, holds the licence of the gun