Demonetisation: Dodgy execution creates confusion but govt 'jugaad' may just work
The lesson really learnt is that if there is a strong scheme being implemented without much discussion, it has the advantage of using a surprise strike, but is bound to encounter several speed breakers as each issue involves a different authority which knows best how things work in the respective territory
The course of the demonetisation exercise so far reveals that we are still not sure of what should be done when it comes to implementation. The result has been relentless fine tuning which has exacerbated discomfort for the holders of currency as one is not sure of what can or cannot be done.
The act of demonetisation per se cannot be contested given the motivation. The fact that it had to be done in one shot with little discussion was pragmatic as it does not give time for swapping black to white money. But clearly our systems are not ready as they have not been understood as all the entities concerned have not been consulted and hence not in sync. These refer to both the 'rules' that have been changed time and again and the logistics of this exercise which can be best described as one characterised by constant flip-flops.
At most discussion tables and board rooms, it has been argued that this is the best way to drive the people to saner modes of transactions like e-wallets, cards and net banking. The argument has been carried forward to say that if I do all my transactions without cash, so should others and if they are not doing so, it is their fault! Some have said that the medicine is bitter, which is alright provided the result is good. But the truth today is that over 80 percent of 'white transactions' take place in cash which means that the scheme ideally should have been clear about the approach to be taken.
To begin with, it was said that old notes would cease to work from the 9 November except for few specified purposes. People were told that if they did not have accounts they could open them immediately. It was realised that on the same day itself several people flooded the jewelers' shops and exchanged old notes. It then occurred to the government that this was not considered and hence they threatened the jewelers to name the people who did it.
There was an exchange scheme of Rs 4,000 which was to be monitored by cameras. But when it was observed that the same people were moving to several banks to do this job, the amount was then reduced to Rs 2,000 from the increased limit of Rs 4,500 with a caveat that one could do so only once in their life time with the indelible ink mark brought in. And now these transactions have also been banned when one expected the limit would be raised. There has been no clear explanation given as to why this has been done except a defensive justification said initially that this would run only till 24th. If multiple exchanges were clamped down successfully to thwart black money, then there was no need to stop the scheme. Quite clearly there have been hasty reactions along the way.
In fact, stopping such exchanges but allowing use of old currency notes for an extended period also sounds contradictory as the former was being tracked as a one-time affair and allowing the use of old Rs 500 notes does not fit in. Such constant change of track by the government has caused confusion with the currency holders that one is not sure if the existing rules are operational or not.
This pandemonium comes on top of the chaos that one encounters when dealing with ATMs or withdrawals from bank branches. The ATM situation is still not satisfactory. It does appear that when it was declared that the ATMs would start functioning on 11 November, no one was aware of the lacunae in the logistics involved.
First, there had to be enough new currencies in the system, which apparently is not so in the concerned denominations. Banks often say that they have not been receiving cash. Second, the cash is to be transferred to the banks and those which do not have a currency chest have a challenge. Third, from the chest it has to move to the branches and ATMs for which currency vans are not available. This cannot be scaled up given the security involved. Fourth, once the money reaches the ATM they have to be calibrated to dispense the right notes. The confusion has been heightened because in the beginning they dispensed only existing Rs 100 notes and once recalibrated give out only Rs 2,000 notes. With the limit being Rs 2,000 a day, the drawer gets only one note. It is not surprising that most ATMs are shut, and even if they are open, the queues are short because getting Rs 2,000 note does not make any sense as it is hard to use it. Interestingly, the fact that there are very few people at the ATMs has been highlighted by the advocates of the demonetisation scheme to say that it is working smoothly as the lines are shorter!
A talk with bankers reveals that they are just not receiving currency notes. Hence it is not uncommon to come across banks which will not allow you to withdraw Rs 24,000 but just Rs 2,000 as they have not been getting the required stock of money. Post offices, too, have sometimes been in the fold and at other times they are out. Presently, there appears to be clarity only on one issue – one can deposit the notes till December end. The rest is as nebulous and fickle as the stock market.
The absence of adequate vision in announcements also surrounds the tax angle that has been spoken of. To begin with it was said that there would be no scrutiny for amounts up to Rs 2.5 lakh deposited during the specified time frame. Subsequently, it was clarified that if the amount during the year exceeded Rs 2.5 lakh and could not be justified, then it would come under the I-T lens. The same has held in terms of tackling black money. It was not expected that the fertile mind would use Jan Dhan for channeling funds and when the amount in these accounts increased to Rs 25,000 crore (there are 25 crore such accounts), then it was realised that there is something fishy.
The lesson really learnt is that if there is a strong scheme being implemented without much discussion, it has the advantage of using a surprise strike, but is bound to encounter several speed breakers as each issue involves a different authority which knows best how things work in the respective territory. The government has the right idea, the RBI knows about the physical aspects of currency, the banks understand their capability in handling cash, the IT department has insights on how black money can be cloaked. Getting a buy-in from all seems logical to have it smoother, but the cost could be high of the purpose being lost in case prompt preventive action is taken by the masters of black money.
Therefore, it is once again a 'jugaad' approach that is being used, which surprisingly always works at the end of the day which hopefully will be the result this time too.
The writer is chief economist, CARE Ratings. Views are personal.
also read
News & Analysis
Most gamers play at a resolution of 1080P and are using either a GeForce 1060 6GB, or an RTX 2060 6GB, with most of them due for an upgrade soon. AMD is positioning the Radeon RX 7600 as THE VFM graphics card for 1080P gaming.
Education
Among the 2.5 lakh qualified candidates, around 1.9 lakh individuals have enrolled for the entrance test that grants admission to the IITs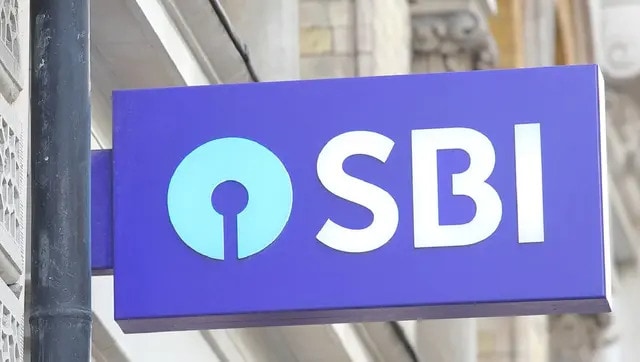 Business
M J Anthony claimed to have requested the SBI Cards & Payments Services Pvt. Ltd. to cancel his card in April 2016, well before its expiry, and not to renew it