Demonetisation: Convicts approach Gauhati HC seeking to exchanging old notes
The inmates moved the HC contending it has become a problem for the prisoners to deposit their cash in hand, which was in demonetised notes.
Guwahati: As many as 11 Central Jail inmates approached the Gauhati High Court on Wednesday seeking appropriate directions to the Centre, Assam government, RBI and the jail authorities to make necessary arrangements for them to exchange their now defunct Rs 500 and Rs 1,000 notes.
The inmates, undergoing life sentence terms, moved the High Court contending it has become a problem for the prisoners to deposit their cash in hand.
The cash was all in demonetised notes of Rs 500 and Rs 1,000.
As their family members could deposit Rs 50,000 only in the respective accounts of the inmates, the prisoners appealed that they may be allowed to visit their respective banks for depositing the cash in hand.
They also appealed that the court alternatively allow the inmates to go on parole for a few days so that they may visit their respective banks to operate their accounts and deposit their demonetised money.
They sought further directions to the respondents, particularly RBI, to provide facilities by way of sending officials of the respective banks to the jail premises for exchanging the demonetised notes.
Advocate Amit Goyal appearing for the inmates said before the High Court that inmates are not in an equal position in comparison to others to operate their bank accounts for exchanging or depositing their demonetised currency notes.
Since no special arrangement was made for the inmates till now, eleven inmates of the jail approached Gauhati High Court by way of filing a writ petition for arrangements to allow the petitioners or any other victims in the jail, the counsel contended.
The petitioning prisoners are — Madan Kumar, Dipen Kalita, Prafulla Das, Arup Sharma, Manoj Das, Md Tamiz Ali, Md Thakur Ali, Jogot Boro, Md Safiqul Ali, Dipen Mahanta and Moon Das.
Along with Goyal, advocate Arunabh Choudhury also appeared for the inmates before the High Court.
India
The Alliance Air flight will fly on Kolkata-Guwahati-Aizwal-Shillong route four days a week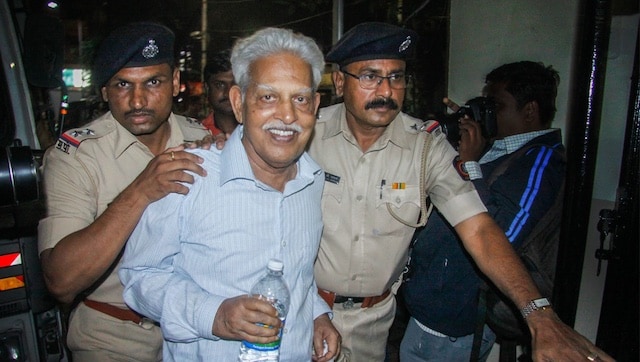 India
Rao, 82, was granted interim bail for six months on medical grounds by the HC on 22 February. He was scheduled to surrender and return to judicial custody on 5 September
India
The Delhi Police Crime Branch had on Tuesday registered an FIR after 32 officials of Tihar Jail were found to be complicit with the imprisoned duo - Ajay Chandra and Sanjay Chandra