Demonetisation: From stench of old notes to angry calls and fights, here's a banker's view
On 8 November, Prime Minister Narendra Modi announced the demonetisation of Rs 500 and Rs 1,000 notes, in order to flush out black money. Thus began the mad scramble for cash.
On 8 November, Prime Minister Narendra Modi announced the demonetisation of Rs 500 and Rs 1,000 notes, in order to flush out black money. Thus began the mad scramble for cash. Queues outside ATMs and banks grew as frustrated and anxious citizens made a beeline to exchange or deposit the old notes, or get cash. Banks were directed to extend their working hours and meet the demands. A bank employee shares her experience with Humans of Bombay after the currency ban came into effect:
"I'm the manager at a bank. On 8 November, I was working a bit late when my husband called me and said, 'how did you not tell me that 500 and 1000 Rupee notes are getting scraped' and I was shell shocked. None of us had any idea what was going on… we just knew it was huge. So we went into work the next day, preparing for the days to come but no amount of preparation could fully prepare us for what was coming.
People's view of the whole situation was limited to the lines they saw outside the bank, but what was happening behind closed doors was entirely different. We became a part of the dirty cycle that runs in this country. On one end there were chaiwallas, istriwallas who are queuing up to deposit their hard earned money but on the other end we're receiving black money that had been stashed away for years possibly and all this cash smells like rotten leather to the point where every one of our branches has ordered masks for the cashiers — that's how unbearable the stench became! From fights breaking out and the police intervening to educated people storming our offices and violently asking us for money — we've dealt with it all.
Just the other day a builder who's had an account with us for many years, came forward to finally pay us an amount that he had defaulted on a Non Performing Asset. When we had chased him for months to pay up, he had defaulted but all of a sudden he came forward! He has over 300 crores in black money, but before this he claimed to have none at all — that's how dirty the business is.
Don't get me wrong, I'm not complaining about what has happened — it's a revolutionary move that will only strengthen our country and I completely understand what the common man is going through as well, but what can we possibly do? There's only so much cash we have, and only so many people who can attend to such a large population.
What's ridiculous is how people are behaving — they're treating us so badly. Just 4 hours ago I received a call from a man from a place called Nanded who screamed at me non-stop. He went on yelling, blaming me, cursing in Marathi and I'm sitting there just wondering what I could possibly do and we've received dozens of such calls each day. Not just that, but the threats have also come. We get calls from people who are politically endowed and threaten to 'send media to expose us' or to 'create a scene' if we don't move money — I mean when will we learn? We're bankers — there's only so much we can do! We've hardly slept these past few days, we're not taking any weekends off… in fact most of us haven't even exchanged our own 500 Rupee notes because we're trying to help others first.
Our banks are losing money on interest and there's already enough chaos… do we really need to add to it? We're all in the same situation, we just need to sit tight and understand that steps are being taken to aid the process — this is for the future of our country and the least we can all do at a time like this is have patience and believe that everything will stabilise soon. And for heaven's sake, stop trying to use more corrupt methods to get out of an already corrupt situation… we don't need any more of it!"
India
In the past, some widows have visited the prime minister's residence to tie him rakhis on Raksha Bandhan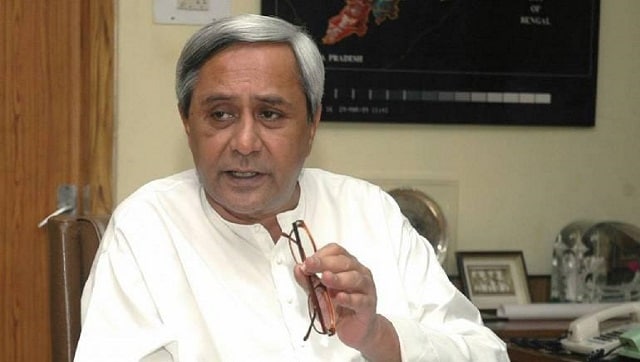 India
Odisha is visited by natural calamities every year destroying life and property and straining a state that already lacks in essential telecom, railways and banking infrastructure
India
National Handloom Day is observed on 7 August. It is a day to acknowledge the handloom weaving community for their huge contribution to the country.