Demonetisation anniversary: Note ban failed to curb militancy, counterfeit currency in Jammu and Kashmir
Demonetisation appears to have failed to meet two of its most hyped objectives in Jammu and Kashmir—dealing a severe blow to militancy and curbing fake money.
Jammu/Srinagar: Demonetisation appears to have failed to meet two of its most hyped objectives in Jammu and Kashmir—dealing a severe blow to militancy and curbing fake money.
In contrast to long queues of exasperated people waiting to exchange high value currency notes seen outside banks in other states, no bank in J&K witnessed such queues.
"Due to violence all around, the average Kashmiri never keeps large amounts of cash at home. This is the reason that when people outside the state were losing sleep to get currency notes exchanged, Kashmiris did not rush to the banks here", said Elizabeth Maryam, a teacher of economics in Srinagar.
One of the objectives of demonetisation was to ensure that cash resources for militants would dry up. Ironically, Kashmir has witnessed more incidents of militancy after demonetisation than before it.
"We do not believe demonetisation has seriously affected militancy in the state. Logistics like shelter, passage and cash are mostly routed through over ground workers and sympathisers of militants and those who could arrange high value notes in the previous system are doing so presently as well", said a senior intelligence officer here who did not want to be named.
When asked about the fake currency the militants were believed to carry and circulate before demonetisation, the officer said that distinction needed to be made between fake currency circulated by ordinary fraudsters—who use photocopying or equally shoddy crude methods—and militants.
"Fake currency notes carried by militants come from across the border. It would be foolish to believe that sophisticated forgers would not use finer methods and better technology to fake Indian currency notes. If they made 'good looking' fakes of old high value currency notes, they can also do so with the new issues", the officer said.
One indicator suggesting the impact of demonetisation on black money was the initial slump in real estate trading in J&K. The hiccup, it appears, had been because of fear and confusion. "The prices of real estate have been rising here while these have fallen or remained stagnated outside", said a real estate dealer who did not want to be named.
Interestingly, there were no major raid or recovery of unaccounted high value currency notes in Kashmir after 8 November.
Big business houses carried on their commercial activities as usual, although the cash crunch did affect their daily operations to a limited extent.
"No big business house in Kashmir showed signs of panic as happened in other states where laundering of black money was needed to keep a business afloat", said a prominent hotelier.
Militancy related incidents did not reduce, although stone pelting incidents came down due to anti-militancy operations, according to intelligence officials. "The theory that stone pelting and militant activities would take a beating has not been proved right," said an intelligence officer.
"Security forces have been battling stone pelting incidents as sporadic outbursts—those are either spontaneous or sponsored, but believing that money has been the main motivation for such acts is stating too much", said the officer.
The state government too says as much about militancy in the state. In reply to a question by a BJP MLA in the state legislative assembly on whether demonetisation had affected the unrest, Chief Minister Mehbooba Mufti said the government had received no report that would indicate that demonetisation had affected the unrest.
The chief minister had also said in her reply that no case had been registered indicating that fake currency had been used to stoke unrest.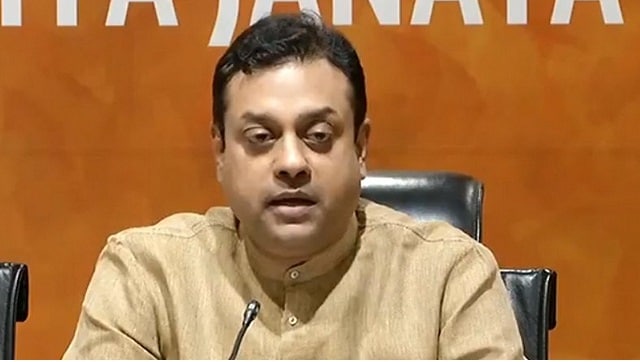 India
BJP national spokesperson Sambit Patra, in a press conference, alleged that the Congress sacrificed not only the Kashmiri Pandits but also the development of the region
World
In his address on Tuesday, the Turkish president also referred to China's minority Muslim Uyghurs in Xinjiang and Myanmar's Rohingya
India
Army Commander, Northern Command, Lt Gen Y K Joshi paid rich tributes to the slain officers.