Demonetisation anniversary: CPI, RJD, 18 other parties to observe 'Black Day' in Bihar on 8 November
The CPI will participate in the protest along with 18 other like minded parties on 8 November, the day demonetisation
Patna: The CPI will participate in the protest along with 18 other like minded parties on 8 November, the day demonetisation was announced last year and observe it as a "black day" at every district headquarters in Bihar.
Addressing media persons after the conclusion of the party's two day state council meeting, CPI national secretary K Narayana said the party has decided to observe 8 November as "black day" along with 18 other like minded parties at national level. Lalu Prasad's RJD has also announced to hold rallies across Bihar on 8 November, the day demonetisation was announced last year.
The implementation of demonetisation and GST coupled with Narendra Modi government's pro-corporate economic policies have "adversely affected" the common men, Narayana claimed. Left parties would take out a candle march across the country on Monday in support of their 26 points demands, he added.
He said that Bihar chief minister and JD(U) president Nitish Kumar had asked left parties to unite secular and democratic forces against BJP but now he has aligned with the BJP which was not a good sign at all. Stating that his party may field candidates in 8 to 9 assembly constituencies in Gujarat assembly polls, the CPI national secretary said that an atmosphere against ruling BJP is gaining momentum in Gujarat and claimed that Patidars, dalits and backwards have started rallying against BJP.
CPI Bihar secretary Satya Narayana Singh said the party is contemplating to field former Jawaharlal Nehru university students' union (JNUSU) president and all Indian students federation leader Kanhaiya Kumar from any of the Lok Sabha constituencies including Begusarai in the 2019 Lok Sabha elections.
Asked whether the party had a talk with Kanhaiya Kumar in this regard and whether he has given his consent to contest, Singh said in affirmative saying that he is ready to contest. He said that Kanhaiya, who is the resident of Bihat panchayat of Barauni block of Begusarai district, had recently visited Begusarai and visited several areas.
Find latest and upcoming tech gadgets online on Tech2 Gadgets. Get technology news, gadgets reviews & ratings. Popular gadgets including laptop, tablet and mobile specifications, features, prices, comparison.
Politics
In his speech on Tuesday, Modi had referred to 'Chhath Puja' twice, though the festival which is the biggest in Bihar, is close to five months away.
India
Instances of wall collapse, uprooting of trees and waterlogging were reported in Maharashtra as heavy rains lashed large parts of the western state, including Mumbai, for the second day on Saturday.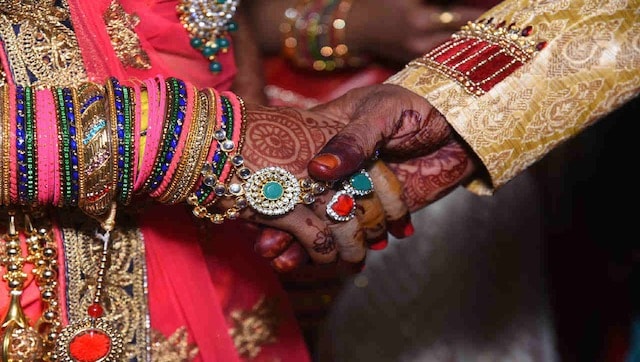 India
The groom's body was cremated in a huff, without the authorities being informed. But somebody telephoned the district magistrate and narrated the whole episode. All close relatives of the deceased, who attended the ceremony in Bihar, were tested on 19 June. Of all the relatives, 15 tested positive, the officials said.